Ministry revokes license of boat operator following Shiretoko tragedy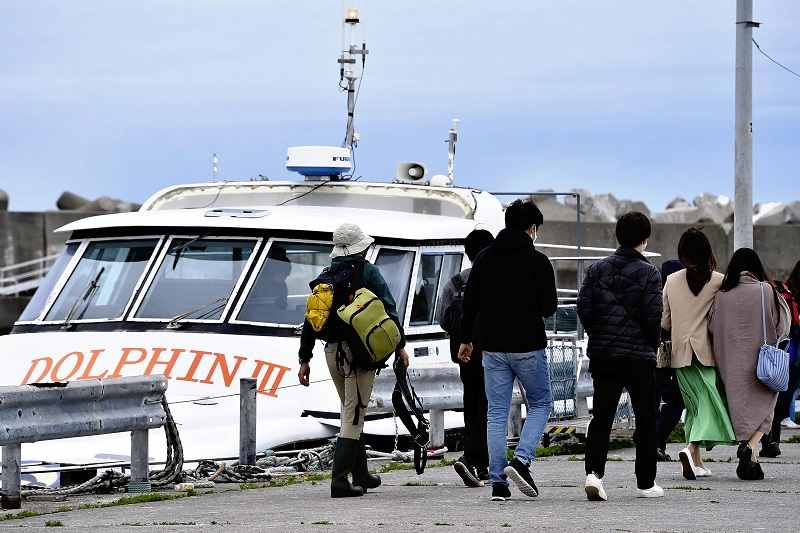 16:02 JST, June 16, 2022
The Land, Infrastructure, Transport and Tourism Ministry on Thursday revoked the license of a tourist boat operator following a fatal accident in April off Shiretoko Peninsula in Hokkaido.
The Kazu I sank with 26 people aboard on April 23. The bodies of 14 victims have been found. Twelve people are still unaccounted for.
Shiretoko Pleasure Boat received the heaviest punishment under the Maritime Transportation Law. It is the first time a company has lost its license under the law following an accident.
The transport ministry conducted a special audit of the Shari, Hokkaido-based company and confirmed 19 violations of the law, including the decision to operate the vessel on the day of the accident despite a storm warning.
At a ministry hearing on Tuesday, the company said that the government, as the supervisory authority, also bore responsibility.
However, the ministry decided to revoke the company's license because it concluded there was a "high probability that a serious accident would occur again" if the firm continued to operate.
In addition to issuing notification of the disciplinary action, the ministry also requested in writing that the company make a sincere effort to compensate the victims' families.
The company can appeal the decision within three months of the revocation. It cannot reacquire a license for two years.
Two tourist boat operators in the Shiretoko region resumed operations on Thursday, with new safety measures in place. They had suspended operations since the fatal accident.
At 10 a.m., the Dolphin III tourist boat set off from the Utoro fishing port in Shari carrying 19 passengers, accompanied by a vessel carrying no passengers.
"I have mixed feelings, but I'm glad we've taken a step forward," a member of a local tourist boat association said.