Photo exhibition fetes 50th anniversary of Japan-China ties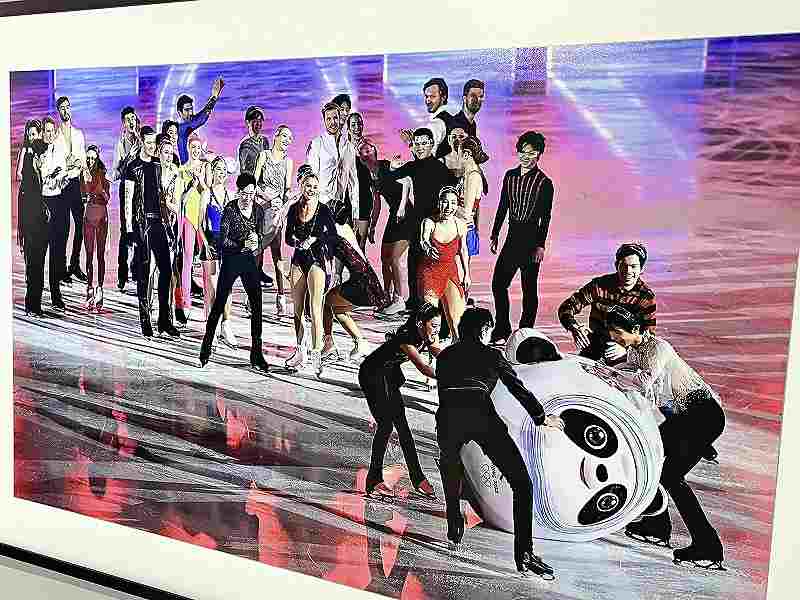 15:16 JST, June 11, 2022
Ahead of the 50th anniversary of the normalization of diplomatic relations between Japan and China in September, a photography exhibition commemorating the anniversary by photographers from the two countries is being held in Beijing through Sunday.
This is virtually the first commemorative event for the anniversary in China.
The exhibition features approximately 200 photographs, including one taken by a Chinese photographer of Yuzuru Hanyu and other skaters helping Bing Dwen Dwen, the official mascot of the Beijing Winter Olympics, after it fell over on the ice; a corner tower of the Palace Museum at dusk taken by Hideo Tarumi, the Japanese ambassador to China; Mt. Fuji in spring taken by Cheng Yonghua, the former Chinese ambassador to Japan; and a work by Yomiuri Shimbun Beijing correspondent Koki Kataoka, which captures the lives of Chinese people.
Wang Miao, chairman of the World Federation of Chinese Photographers, said: "Even though China and Japan have had their bumps in the road, if the people of the two countries work together, the friendship will continue for generations to come. I hope many people will see the works on display."