Ginza's iconic Wako building to be reborn as Seiko House Ginza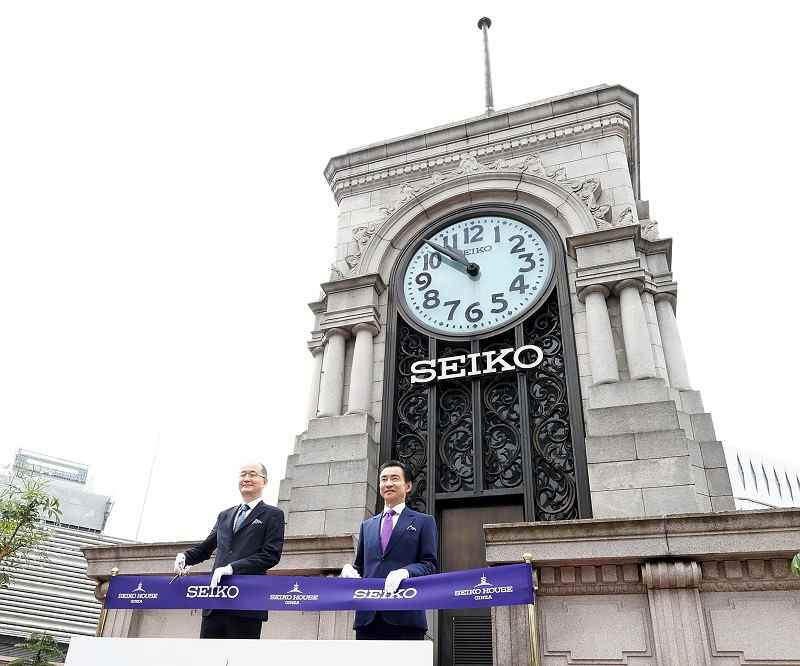 20:00 JST, June 9, 2022
The iconic clock tower atop the Wako Co. flagship store in Tokyo's Ginza district has been renovated, according to its parent company Seiko Holdings Corp., and the building will reopen as Seiko House Ginza on Friday.
The roof of the tower, and its fifth to seventh floors have been renovated on the occasion of the tower's 90th anniversary, said Seiko Holdings, the nation's leading watchmaker.
A wooden deck and plants have been set up on the roof so shoppers can listen to the clock's bell and enjoy a view of the district.
The hall on the sixth floor is to be used for art and cultural exhibitions, and will be open to the public. A clockmakers' studio will open in December on the seventh floor, where craftsmen will demonstrate their skill.
The building was shown to the media Wednesday. At an opening event, Seiko Holdings Chairman Shinji Hattori said, "The building will be reborn as a hub for sharing Japanese culture and the skills of [Seiko's] craftsmanship."