Shipping company admonished over treatment of drivers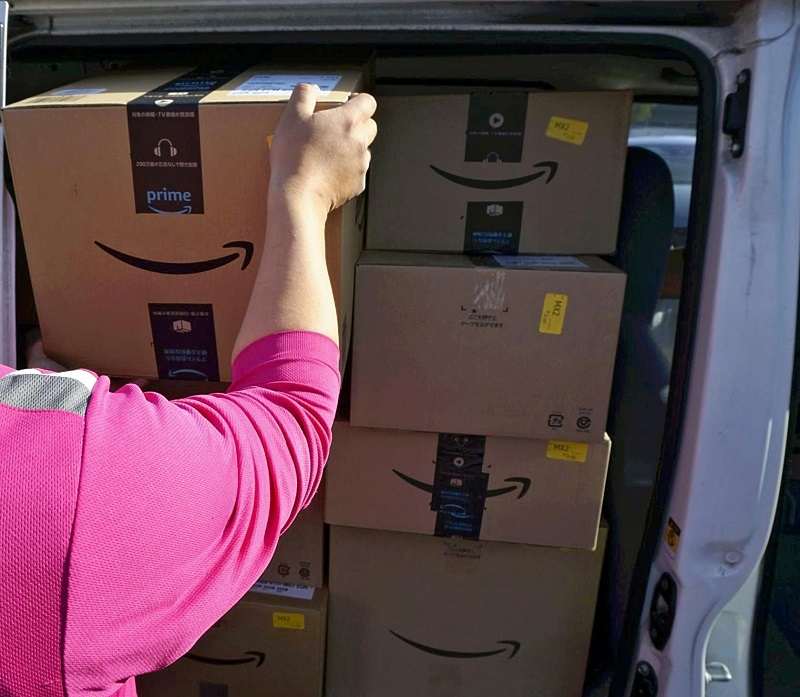 16:31 JST, May 29, 2022
A shipping company in Saitama Prefecture has been admonished for making drivers handling Amazon Japan packages work as de facto employees without concluding a labor-management agreement as required by law, it has been learned.
According to sources, Maruwa Unyu Kikan Co. in Yoshikawa, Saitama Prefecture was censured by the Kasukabe Labor Standards Inspection Office in January. Maruwa is listed on the Prime Market segment of the Tokyo Stock Exchange.
The office recognized some of the self-employed drivers contracted by Maruwa to deliver packages for Amazon Japan as de facto employees of the company, and said it made the drivers work for more than the statutory eight hours a day without a labor-management agreement.
Maruwa's actions were deemed to be a violation of the Labor Standards Law. This is a rare case of illegal practices coming to light amid the growing trend in the logistics industry to outsource delivery operations to independent drivers.
Under outsourcing arrangements, individual contract workers decide how to handle the work involved. If a company takes command, however, it is deemed to have an employment relationship with the contract worker and is required to specify job terms in writing or some other form.
Maruwa outsourced home delivery services to drivers at a fixed daily rate. However, the company specified routes, ordered unscheduled deliveries at short notice, and asked the drivers to wear its uniforms.
Maruwa is the largest of the subcontractors that deliver packages for Amazon Japan. Amazon-related sales accounted for 23.4% of the company's sales of ¥112.1 billion for the fiscal year that ended March 31, 2021. It told The Yomiuri Shimbun that its contract drivers were not employees and declined to comment on the labor watchdog's censure.
200 packages a day
A man in his 30s who used to have a contract with Maruwa said, "I was hounded by time pressures and huge numbers of packages, so I didn't have any freedom or ability to exercise my own judgement."
According to this man and other freelance drivers, they were told to collect packages at the pickup and delivery offices at designated times and took charge of about 200 packages a day. Even if their assigned work was completed early, they were instructed by Maruwa to handle other drivers' packages for which deliveries were behind schedule. As a result, they sometimes worked more than 12 hours a day.
Delivery status is tracked by the company using location data from the drivers' smartphones. Their contract stipulates the number of working days per month, but the drivers said they were sometimes asked to work on holidays at short notice when Maruwa was understaffed.
According to the drivers, the contract also stipulates that they must follow the company's instructions, and that if they violate the rules, their contract is terminated.
"I can't go against the company, as I might be treated badly," the man said. "We have to cover expenses such as gasoline on our own. I never imagined having to work this way."
The company said it could not answer questions about the terms of the contracts.
With home deliveries soaring due to the spread of online shopping and rising demand from people staying at home amid the coronavirus pandemic, shipping companies have increasingly outsourced delivery operations to freelance drivers. This enables the companies to reduce costs, as they do not need to shoulder social insurance premiums and other expenses.