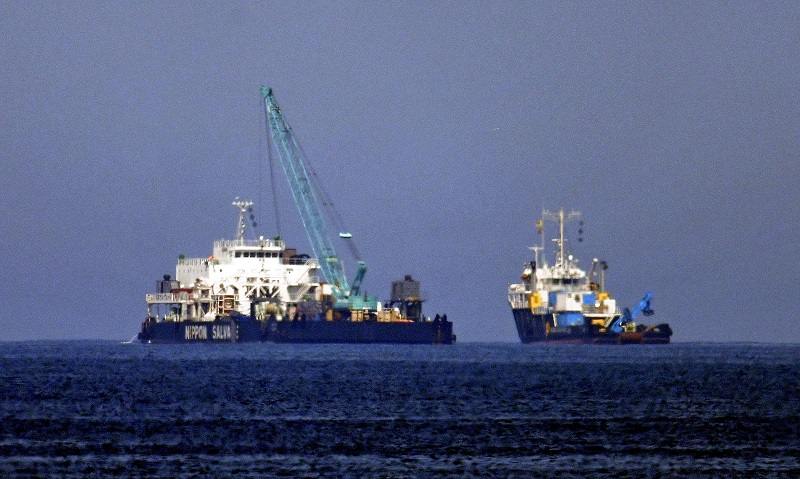 15:42 JST, May 26, 2022
Work to lift the sunken Kazu I resumed off the Shiretoko Peninsula in Hokkaido after the sightseeing boat fell deeper into the sea during salvage efforts earlier this week, the Japan Coast Guard announced Thursday.
A salvage operator under contract with the JCC conducted work to connect two nylon belt slings, which have been attached to the hull of the boat, to wires hanging from a work barge at sea using an unmanned underwater vehicle.
The Kazu I, carrying 26 people, sank to a depth of about 115 meters on April 23. While being towed during salvage operations on Tuesday, the boat fell to a lower seabed at a depth of 182 meters.
According to the JCC's 1st Regional Coast Guard Headquarters, the Kazu I was set to be hoisted up to the sea surface and then fixed to the port side of the work barge with ropes later on Thursday. After that, the Kazu I was to be towed by the barge to an area of shallow water where it would be raised from the sea and placed on the deck of the barge to drain the water.
The barge is expected to enter Abashiri Port in Abashiri, Hokkaido, a base of the salvage operations, as early as Friday.
Once the Kazu I is on land, authorities will investigate if there is any damage to the boat that may have caused its sinking.
Add TheJapanNews to your Google News feed.