Shrine congregation carries 3 mikoshi portable shrines at Sanja festival in Tokyo for 1st time in 3 years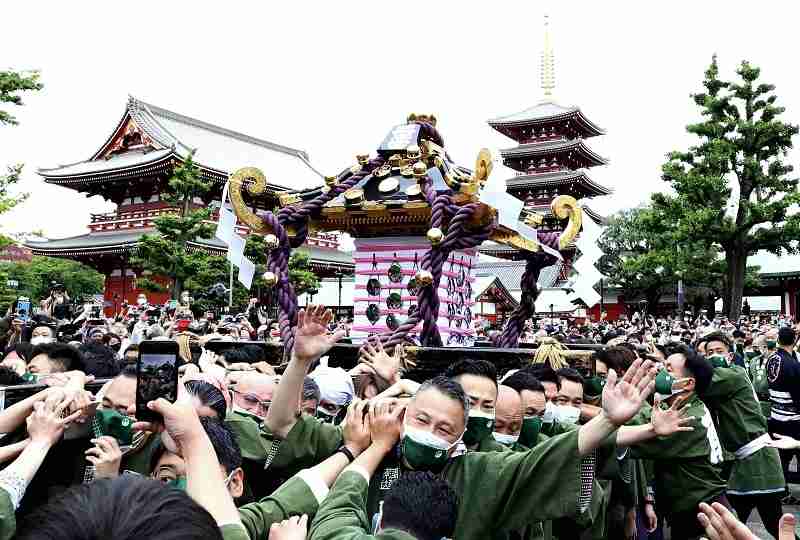 14:53 JST, May 23, 2022
Members of the congregation of Asakusa Shrine in Taito Ward, Tokyo, carried three mikoshi portable shrines on their shoulders for the first time in three years on Sunday, the final day of the shrine's Sanja Matsuri festival, a long-established early summer event in the capital.
Due to the effects of the novel coronavirus pandemic, the portable shrines were not carried by the congregation in 2020 but loaded on trucks that joined in the festival's parade. The festival itself was canceled last year. This year, congregation members carried the mikoshi only while taking them out from the shrine precinct and while putting them back inside the precinct.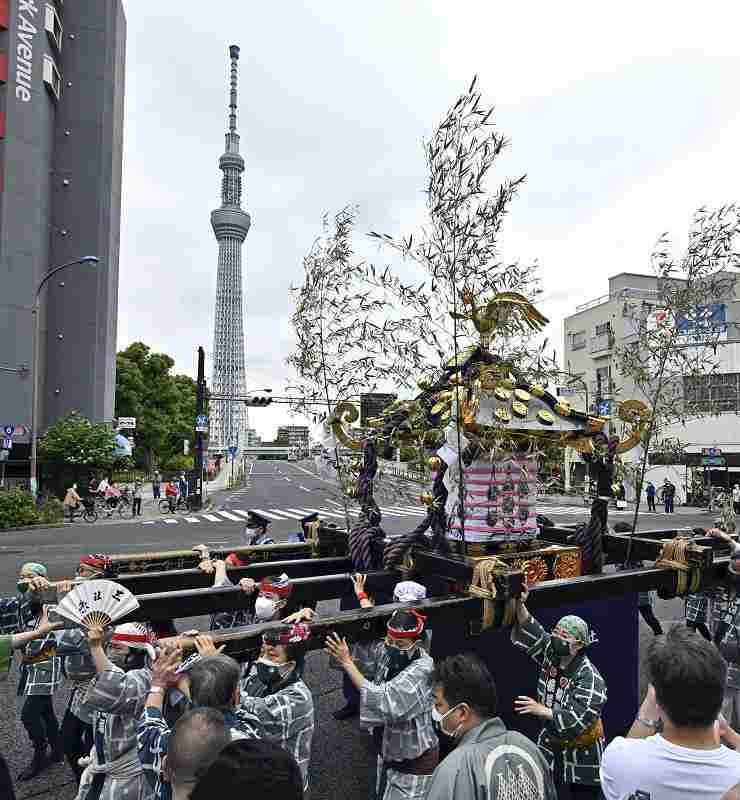 The mikoshi were brought out beginning at 7 a.m. by about 300 people who were all triple vaccinated. Wearing face masks and hanten jackets, they vigorously shouldered the mikoshi, making the traditional calls of "Soiya! Soiya!" On the routes outside the precinct, the mikoshi were pulled around on wheeled platforms.