Seiji Fujishiro's woodblock print depicting Zelenskyy on display in Miyazaki Airport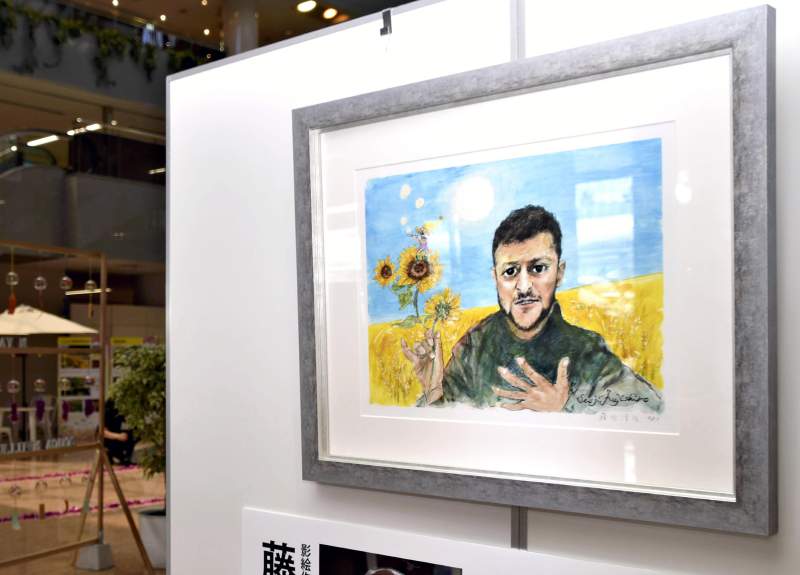 15:37 JST, May 20, 2022
MIYAZAKI — A woodblock print by 98-year-old shadowgraph artist Seiji Fujishiro depicting Ukrainian President Volodymyr Zelenskyy is currently on display in Miyazaki Bougainvillea Airport.
According to the Miyazaki Airport Building Co., Fujishiro was distressed by the situation in Ukraine, which is under attack by Russia, and so created the piece.
Titled "Love for Ukraine with Beautiful Sky and Land," the print depicts Zelenskyy holding a sunflower against a blue sky.
Fujishiro designed the stained-glass work installed at the airport, and due to this connection he donated the new woodblock print to the airport.