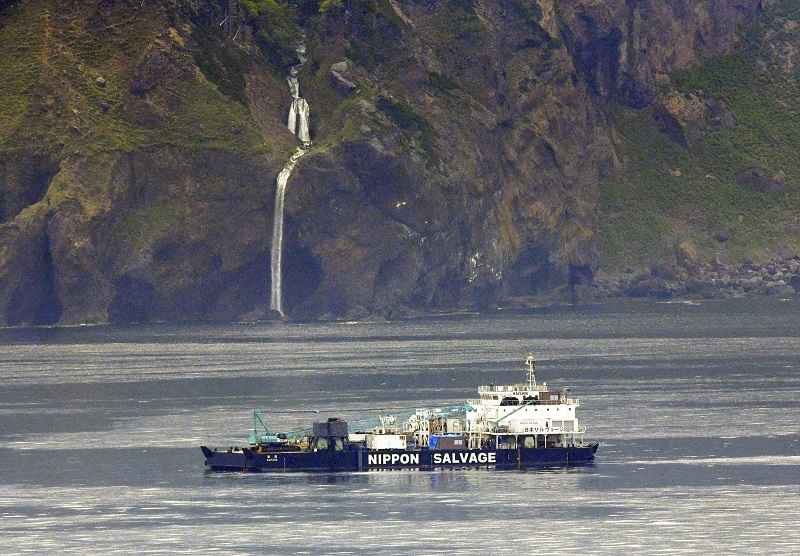 15:09 JST, May 20, 2022
SHARI, Hokkaido — The transport ministry and the Japan Coast Guard are working out the final details on a salvage operation to soon raise the Kazu I, a sightseeing boat that sunk off the Shiretoko Peninsula in Hokkaido, sources said.
Nippon Salvage Co., which is conducting saturation diving in search of 12 passengers on the Kazu I still reported as missing, has been tasked with the operation, which is expected to begin as early as Saturday and completed early next week.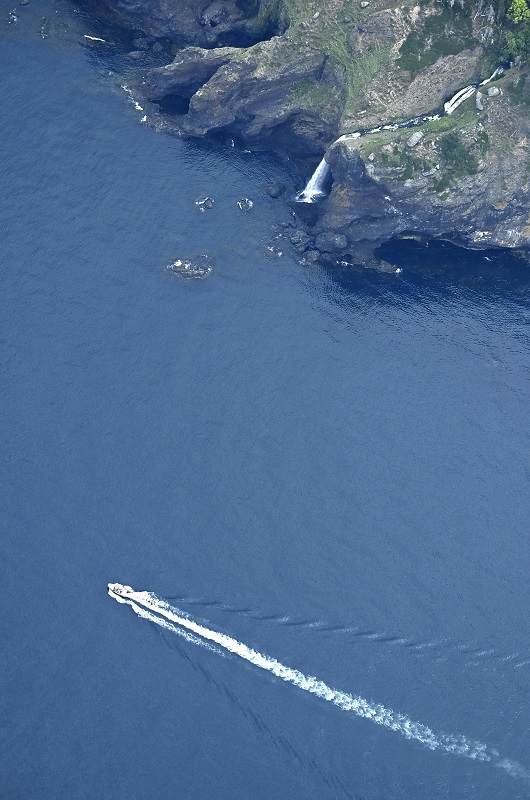 The current contract with the company calls for the search operation and a preliminary survey for salvaging the vessel, and the government is now working on concluding an additional contract for approximately ¥100 million.
Combined with the ¥877 million billed for current work, the total amount will be approximately ¥1 billion.
The Kazu I, which sank on April 23, sits on the seafloor about 1 kilometer off the coast at a depth of about 115 meters. Of the 26 people on board, 14 were found and confirmed dead and 12 are still missing.
The scheduled for the salvage operation is subject to change depending on the weather and sea conditions.
Another body found on Kunashiri
The 1st Regional Coast Guard Headquarters based in Otaru, Hokkaido, announced Friday that it has been notified by Russia that a second body had been found on the west coast of Kunashiri Island in the northern territories.
The headquarters is seeking confirmation from the Russian side through diplomatic channels as it is possible the body may be among the 14 missing passengers or crew members from the Kazu I.
On May 6, the body of a woman was found on the west coast of Kunashiri Island. The headquarters has been exchanging information with the Russian side, but the deceased has yet to be identified.
Add TheJapanNews to your Google News feed.