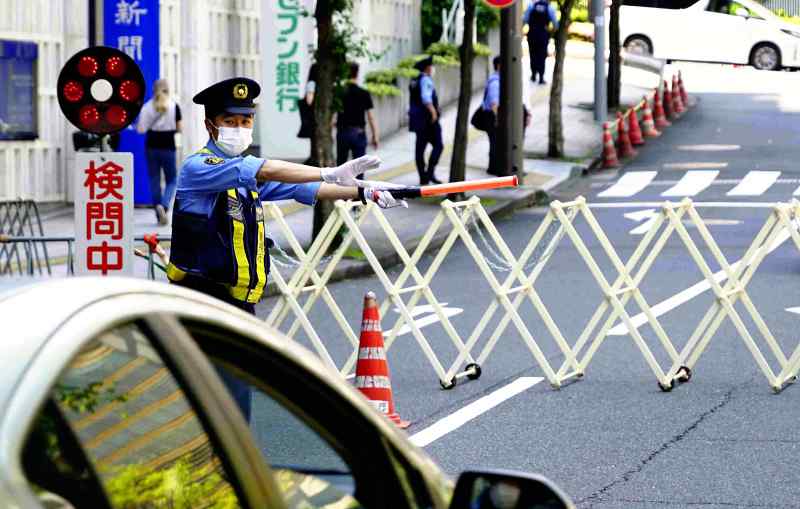 12:48 JST, May 20, 2022
Central Tokyo has been placed on high alert ahead of Tuesday's Quad summit meeting, with about 18,000 security personnel mobilized for the occasion.
The Metropolitan Police Department's strong security presence is similar in scope to that established for the 2019 visit of then U.S. President Donald Trump.
At a meeting held at the MPD's headquarters on May 17, MPD Superintendent General Yoshihiko Oishi instructed his senior officers to make thorough preparations for next week's event, which will be attended by the leaders of Japan, the United States, Australia and India.
"Following Russia's invasion of Ukraine, the world situation has begun to change dramatically," Oishi said. "The [Quad] meeting is being held under special circumstances."
U.S. President Joe Biden will visit Japan for the first time since assuming office to attend the event. Indian Prime Minister Narendra Modi and dignitaries from each country will also be in the capital.
An MPD senior official said the police recognize that unpredictable events could occur at any time due to Moscow's recent shaking of the international order.
The MPD has stepped up vigilance around embassies in Tokyo, including those of the United States, Australia and India. It has also bolstered security around dignitaries' accommodations by deploying riot police and personnel from each police station.
The police have also stepped up patrols at major train stations and busy commercial areas to thwart or deal with possible attacks on soft targets.
For example, police officers currently patrol Haneda Airport on Segway electric two-wheeled transporters. And, in Toranomon, Minato Ward, police on Thursday set up a vehicle checkpoint to check for anything suspicious.
Traffic regulations will also be enforced on the Metropolitan Expressway and other Tokyo roads.
"It's essential to have the cooperation of the people of Tokyo and the general public in order to ensure the safety of the event," an MPD senior official said. "If you feel that something is wrong, please report it to the police without hesitation."
Add TheJapanNews to your Google News feed.