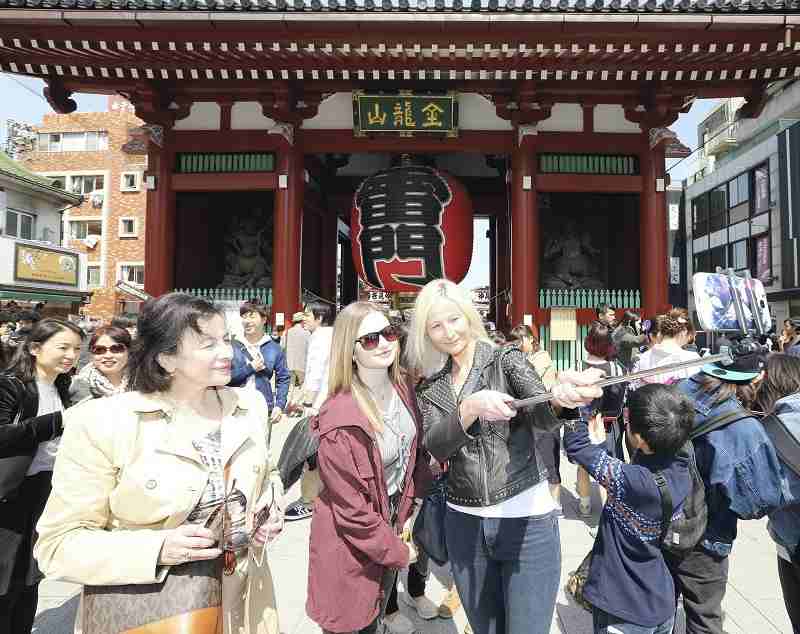 12:00 JST, May 20, 2022
As part of its preparations to open Japan's borders to tourist groups as early as in June, the government has decided to conduct a trial project that will let in foreign sightseers.
The resumption of group tourism for the first time in about two years will boost the travel industry, which has been battered by the novel coronavirus pandemic, but it could backfire if infections rise as a result. Japan's government will have to chart a careful course to enable the smooth revival of international tourism.
All Nippon Airways Co. President Shinichi Inoue issued a statement Tuesday praising the government's decision on the trial project.
"Demand for travel to Japan is rising thanks to the low yen. We're eager for incoming tourism to resume, and I sincerely welcome this move as a first step," he said.
Masahiko Koyama, president of Seibu Prince Hotels Worldwide Inc., also has high expectations. "Guests from overseas stay at hotels longer and spend more money [than domestic guests]," Koyama said.
The few foreign nationals who can currently enter Japan include people on business trips and those coming to study. Entry purely for sightseeing is not permitted.
The tourism industry has been eagerly awaiting the return of overseas tourists, but there seems to be a certain amount of anxiety among the general public. "It's important to foster understanding and a sense of security in the local communities that will welcome incoming tourists," said Land, Infrastructure, Transport and Tourism Minister Tetsuo Saito.
The number of tourists under the trial project will be limited, and their travel destinations restricted to places where the relevant prefectural governments have decided to allow their visits. Tourists taking part in the project will be asked to carefully monitor their health through such steps as taking their temperature every day.
The tourism ministry was planning to launch the project late last year but was forced to postpone because of the spread of the omicron variant of the coronavirus.
In March, quasi-emergency priority measures to contain the virus ended in Tokyo, Osaka and 16 other prefectures. Nevertheless, government officials close to Prime Minister Fumio Kishida have remained cautious about allowing in overseas tourists — the approval rating for Kishida's Cabinet surged in response to tighter border controls, and there is a House of Councillors election scheduled for this summer.
The government is expected to announce the easing of border control measures based on careful monitoring of the daily number of newly confirmed cases.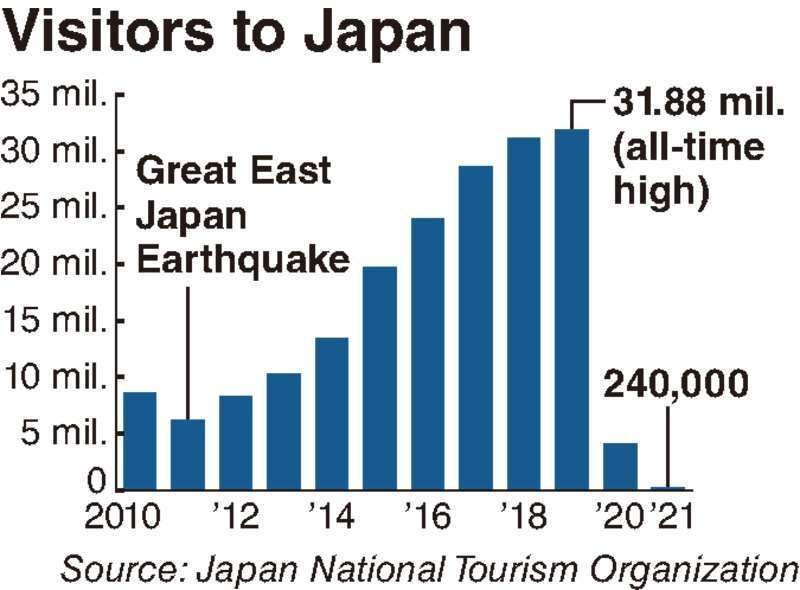 Add TheJapanNews to your Google News feed.