For patients awaiting heart transplants, accommodations to be built in Osaka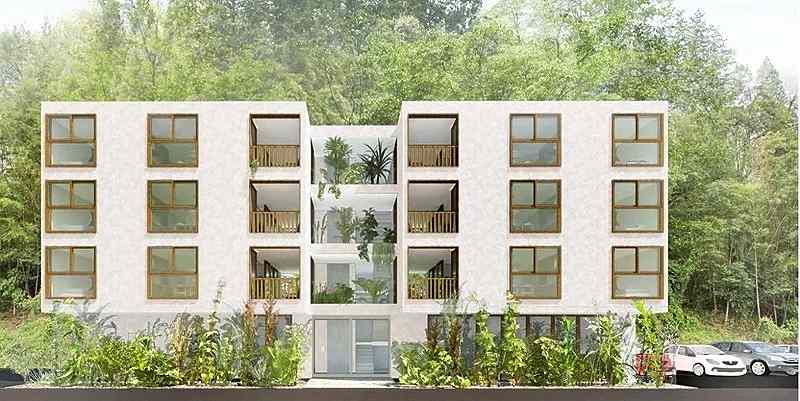 7:00 JST, May 18, 2022
OSAKA — The wait for heart transplants at two of Japan's largest cardiac transplant centers is four years on average, so a project is underway to construct accommodations for patients and their families.
Osaka University Hospital and the National Cerebral and Cardiovascular Center (NCVC), both in Suita, Osaka Prefecture, receive patients from across the country and land for the envisaged facility has already been secured. Project members aim to build the facility as soon as possible.
Each year, Osaka University Hospital and the NCVC perform about 30% to 50% of all heart transplants in Japan. From 200 to 300 patients are waiting to receive heart transplant at these hospitals.
Many patients awaiting heart transplants wear a ventricular assist device until the transplant. They need to live near a hospital to have the device managed and any issues with it taken care of. For that reason, many patients and their families have to move, which imposes economic and emotional burdens.
The envisioned facility will be a four-story building with space for six families to live there. Each two-bedroom unit has a living room, dining room and kitchen. There will also be a space for residents to socialize. Monthly rent is expected to be from ¥30,000 to ¥50,000.
At the moment, most patients awaiting transplants at the two hospitals rent places in the area. There is also a low-priced accommodation nearby run by a public interest incorporated foundation, but guests can only stay for up to 28 days at a time in principle. Under such circumstances, a residential facility for patients has been long-awaited.
About five years ago, a philanthropist in Suita donated land to a patient support organization. The land is nearly 1,100 square meters in area and about 2 kilometers from both hospitals. Volunteer doctors then began considering the construction of long-term accommodations and established the general incorporated foundation Heartwarming-Seishin in March 2019.
The project was planned by the foundation and leading experts in cardiac surgery, including Yoshiki Sawa, professor emeritus at Osaka University, and Yasunaru Kawashima, honorary president of the NCVC.
The construction will be financed through donations. The aim is to collect from ¥300 million to ¥500 million.
"Between medicine and welfare, it is difficult to provide administrative support for such patients. Patients themselves hesitate to ask for support while they have to wait for organ donors," said Atsuko Muraki, a visiting professor at Tsuda University who was a former vice minister of health, labor and welfare involved in support for patients for many years. "I hope this facility will become a model case."
As of Sept. 30 last year, 926 patients were waiting for heart transplants nationwide, according to the Japan Organ Transplant Network. However, only 50 to 90 patients per year receive such transplants due to a shortage of organ donors. The number of donors has decreased during the pandemic, leading to patients having to wait longer. From January to August 2021, the average amount of time a patient has had to wait for a transplant was 4.2 years, the longest since 1999.