Automated train to carry passengers in Yamanote Line trial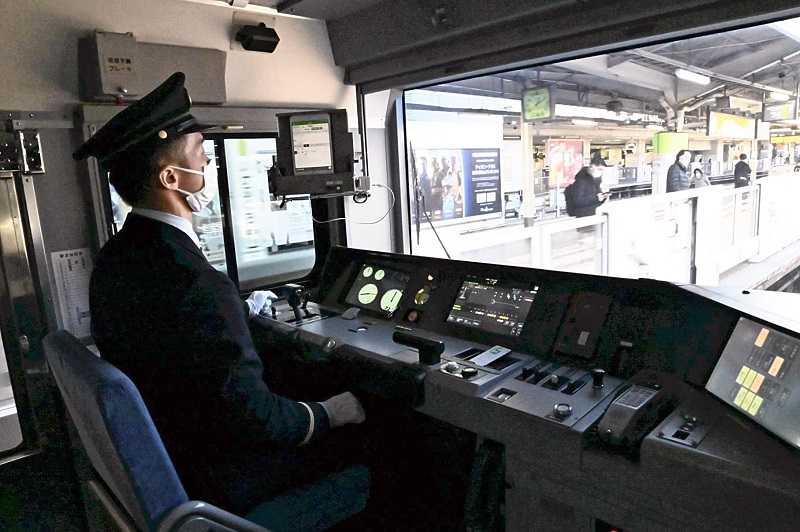 15:10 JST, May 11, 2022
East Japan Railway Co. will operate an automated train on the Yamanote Line with passengers on board during a trial starting in October.
The company aims to roll out the automated driving system by around 2028.
In autumn, two trains installed with an automated driving system will run on the Yamanote Line with an operator in the cab who will press a button to start the train. All other operations will be handled by the automated system, which will keep the train within the speed limit and decelerate when approaching stations.
Data on factors such as ride quality will be collected during the about two-month trial. The automated trains are expected to cut power consumption by 12% compared to conventional trains, because the system maintains a lower maximum speed, cutting acceleration and deceleration times, according to the company.
JR East President Yuji Fukasawa also revealed future plans to launch driverless train services at a press conference on Tuesday.