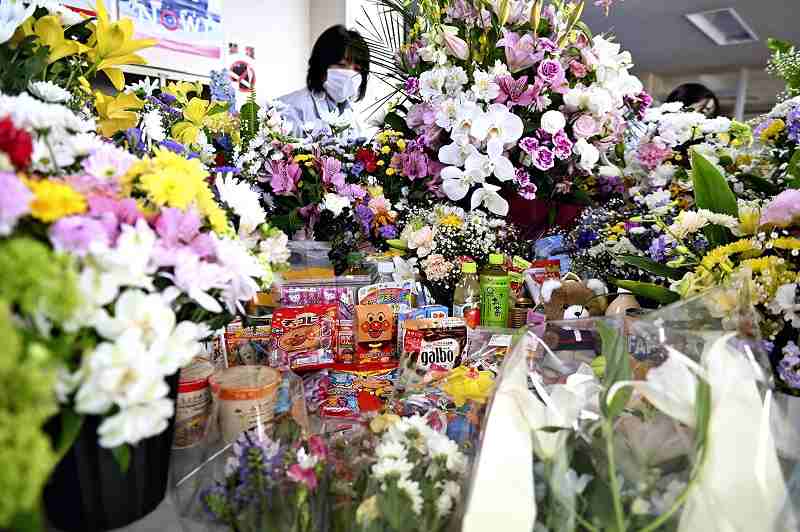 21:30 JST, May 10, 2022
The company that operated the Kazu I sightseeing boat that sank off the Shiretoko Peninsula in Hokkaido with 26 people aboard was using a ham radio — instead of a professional radio as called for by its own safety manual — to communicate with the ship, and the operator had received administrative directives from the transport ministry in the past, it was learned Monday.
It was also found that a satellite phone, intended for use as another means of communication, was out of order at the time of the accident.
The operator, Shiretoko Pleasure Boat, had submitted its safety management manual under the Maritime Transportation Law, stipulating that three different communication methods — satellite phone, mobile phone and professional radio — were to be used for communications mainly between a ship captain and an onshore operation manager.
The mobile phone was said to have been out of range for most of its route.
According to a Land, Infrastructure, Transport and Tourism Ministry source, the Kazu I suffered two accidents in May and June last year, and the ministry conducted a special audit in June. At that time, the ministry confirmed that the ship was using a ham radio, which is vulnerable to interference in the form of cross-talk. The Ship Safety Law does not allow the use of a ham radio as a communication tool for small passenger ships, and the ministry instructed the company to use a satellite phone instead.
However, Shiretoko Pleasure Boat President Seiichi Katsurada has said that the satellite phone was out of order before the accident. It seems highly likely that a satellite phone was not even on board the Kazu I on the day of the accident.
A vessel inspection on April 20, three days before the accident, found that Kazu I's communication method had changed from a satellite phone to a mobile phone.
But most of its route was not covered by mobile phone communications service, and an emergency call from Kazu I on the day of the accident was made from the mobile phone number of one of the passengers.
As a result, it is highly likely that none of the three communication methods stipulated by Shiretoko Pleasure Boat in its manual functioned at the time of the accident. The ministry is investigating in a special audit conducted after the accident.
Flower offerings
Meanwhile on Tuesday, people were seen offering flowers at a sports facility that had served as a temporary morgue in the Hokkaido town of Shari, where the Kazu I set sail from the Utoro Fishing Port.
"I came to offer flowers, feeling that an accident like this should never happen again," a 68-year-old Hokkaido resident said.
According to the town, 585 bouquets of flowers and offerings of sweets had been placed there by Monday. "We cherish the feelings of those who come to offer flowers," a town official said.
Add TheJapanNews to your Google News feed.