Returned abductee urges Diet members to make nonpartisan efforts to resolve N. Korea abduction issue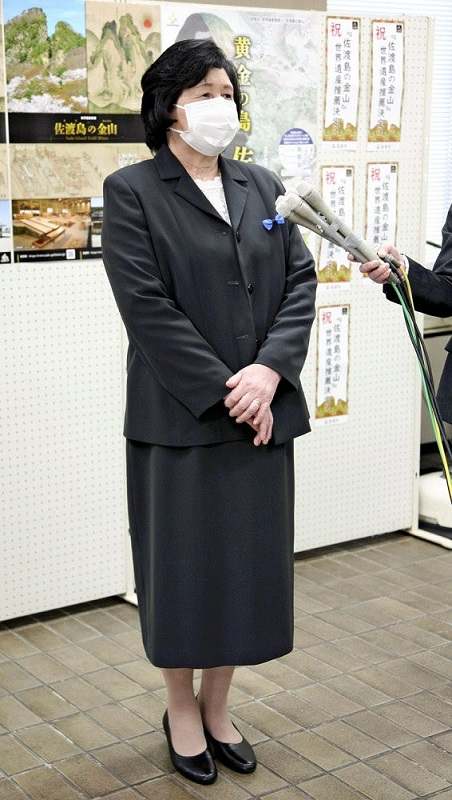 13:40 JST, May 8, 2022
Abducted by North Korea then returned to Japan in 2002, Hitomi Soga has for 20 years been trying to get Pyongyang to return her mother and other abductees.
Soga was abducted from her hometown of Sado, Niigata Prefecture, along with her mother, Miyoshi, in 1978. Her mother was 46 at the time.
On Saturday in Sado, she held talks with former Foreign Minister Hirofumi Nakasone and other Diet members of the Liberal Democratic Party. She urged the lawmakers to strengthen nonpartisan efforts to resolve the North Korean abduction issue.
"Please work on the issue with the feeling that your own family members are in such a situation," Soga said.
"We must make a push," Nakasone said, "to ensure the return of abductees who are still left behind, such as your mother."