Donald Keene's teenage writing on Flaubert shows 'exquisite sense of literature'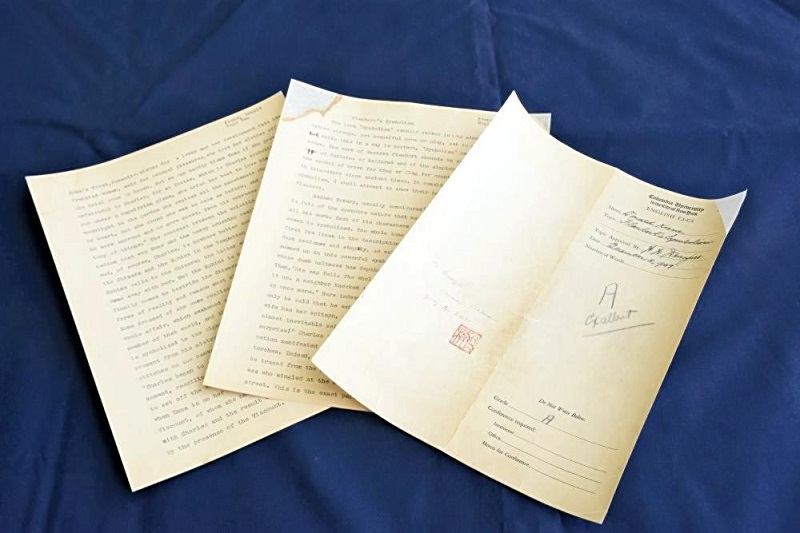 7:00 JST, May 8, 2022
A dissertation on Gustave Flaubert written by Donald Keene in his youth is introduced in a magazine went on sale on Saturday.
Keene, a U.S.-born Japanese scholar, died at 96 in 2019. He was a 17-year-old student at Columbia University when he wrote the dissertation, "Flaubert's Symbolism." The text is discussed in detail in the June issue of Shincho monthly literary magazine. Keene studied French literature before he studied Japanese literature.
"[The dissertation] gives a glimpse of the exquisite sense of literature and writing prowess he showed later in his life," said translator Yukio Kakuchi, 73.
The approximately 20-page typed dissertation is dated Dec. 5, 1939. His teacher marked it with the grade of "A" on the front page, accompanied by the remark "Excellent." The dissertation was discovered among source materials about Keene donated to the Kita Ward office in Tokyo. Kakuchi, who has translated Keene's works into Japanese for many years, studied the text in detail.
Keene, a prodigy from childhood, skipped grades and enrolled in the university when he was 16. By that time, he was already able to read Flaubert in French, having begun to learn the language in junior high school.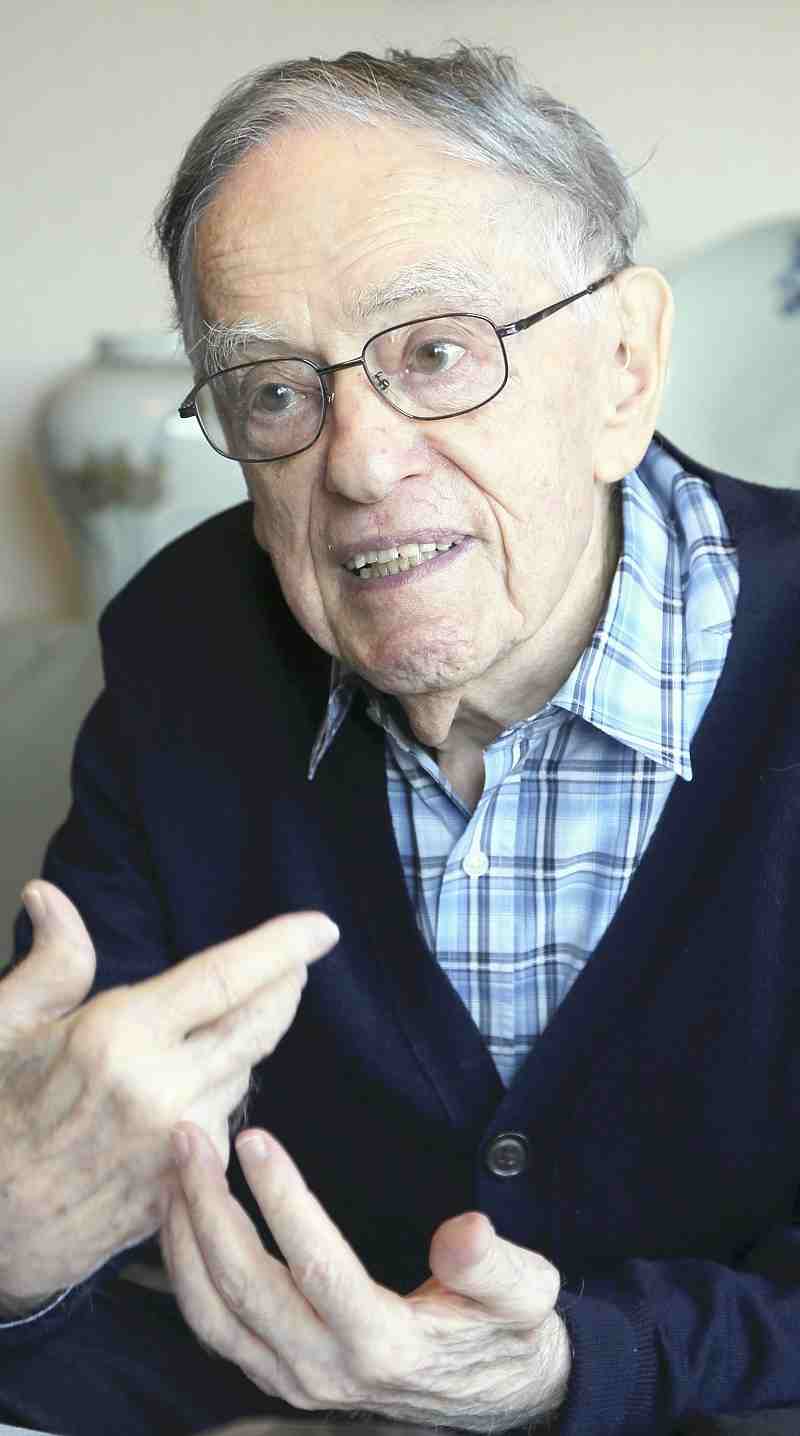 Flaubert was a leading novelist of 19th-century France. In the dissertation, Keene takes up seven of his novels, including "Madame Bovary," "Salammbo" and "A Sentimental Education." Regarding "Madame Bovary," which tells the story of a woman who marries an insipid doctor and suffers anguish, Keene describes the tone of the work as gray and points out that it is full of symbolic personalities that can be called characteristic of all Flaubert works.
Keene goes on to discuss what the things that appear in Flaubert's novels symbolize. For example, a wedding bouquet thrown into a fire in "Madame Bovary" represents her wish to end the dull days she spends with her husband.
On top of that, he concludes that Flaubert's travails are reflected in a single phrase or a single word and that if one becomes aware of it, each and every one of those words and phrases become meaningful and reveal significance. He also emphasizes the importance of careful reading.
Keene subsequently encountered an English translation of "The Tale of Genji," and his interest in Japanese literature began growing.
The dissertation will be displayed at the exhibition "Donald Keene: 100th Anniversary Exhibition A life-long pursuit of Japanese Culture" at the Kanagawa Museum of Modern Literature in Yokohama from May 28.