Safety manager absent from office at time of Shiretoko boat accident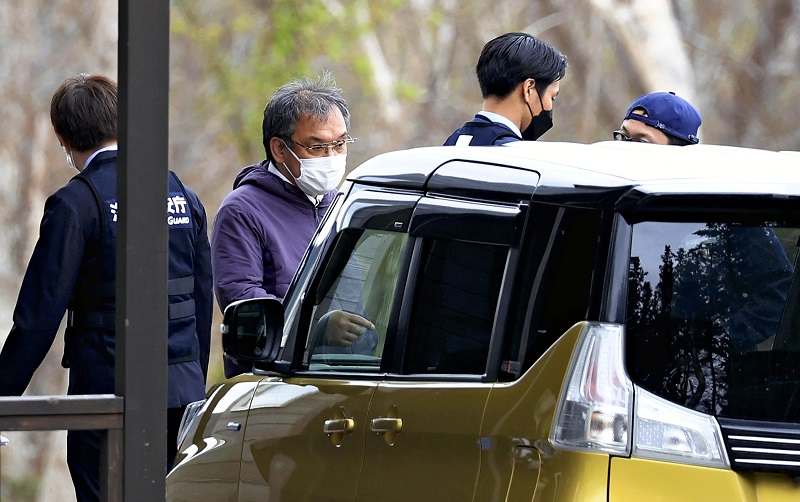 14:58 JST, May 4, 2022
SHARI, Hokkaido — Contrary to the rules, no operations manager was present at the office of Shiretoko Pleasure Boat when a sightseeing boat with 26 passengers and crew aboard sank off the Shiretoko Peninsula in Hokkaido, the boat operator's president revealed at a briefing for families of the victims.
Seiichi Katsurada, 58, president of Shiretoko Pleasure Boat, is also the operation manager of the company, to which the sunken boat Kazu I belongs. But he was away from the office while the ship was operating, and no assistant operation manager was assigned in his place.
Katsurada distributed documents at a briefing for family members of passengers, revealing that he had violated the company's safety management rules and its standards for operating boats based on these rules. The rules are required by the Marine Transportation Law to be prepared and submitted to the Land, Infrastructure, Transport and Tourism Ministry.
In addition, the Kazu I's captain was required to notify the operations manager of wind speed and wave conditions each time it passed one of 13 points along its navigation route, but Katsurada failed to receive these communications.
"If the operation had been conducted in accordance with the standards, the accident might have been avoided. My awareness was low. It was my fault," Katsurada said, and apologized for his lack of safety management.
According to the transport ministry, the law requires boat operators to appoint a chief safety manager and an operations manager, and to define their authority and responsibilities. The operations manager must be a person ashore who serves as the representative for safety management during boat operations together with the captain, who is also the representative at sea.
Katsurada was in the hospital at the time of the accident. He did not inform the employees at the office of the radio malfunction and did not instruct them to contact the captain aboard by mobile phone.
Add TheJapanNews to your Google News feed.