Ceremony in Kumamoto Prefecture remembers victims of Minamata disease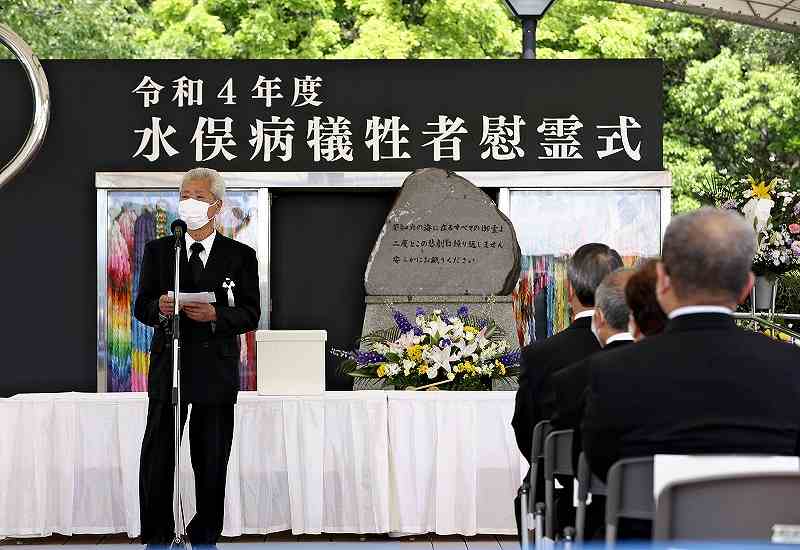 9:00 JST, May 2, 2022
MINAMATA, Kumamoto — A memorial ceremony was held on Sunday in Minamata, Kumamoto Prefecture, on the 66th anniversary of the official recognition of the neurological disorder, which is caused by mercury poisoning.
Seventeen participants, including patients and bereaved families, prayed silently for the victims at Eco Park Minamata, built on land reclaimed from Minamata Bay. The number of participants was scaled down in order to prevent spreading the coronavirus.
The event was livestreamed, with Environment Minister Tsuyoshi Yamaguchi and others attending the ceremony remotely.
The annual ceremony is usually held on May 1, but was postponed in 2019 to October because it coincided with the Emperor's enthronement. In 2020 and 2021, it was canceled due to the pandemic.
There have been 2,284 certified cases of Minamata disease in Kumamoto and Kagoshima Prefecture. As of April 27, a total of 2,017 victims had passed away. The average age of surviving patients was 79.6 as of the end of March.