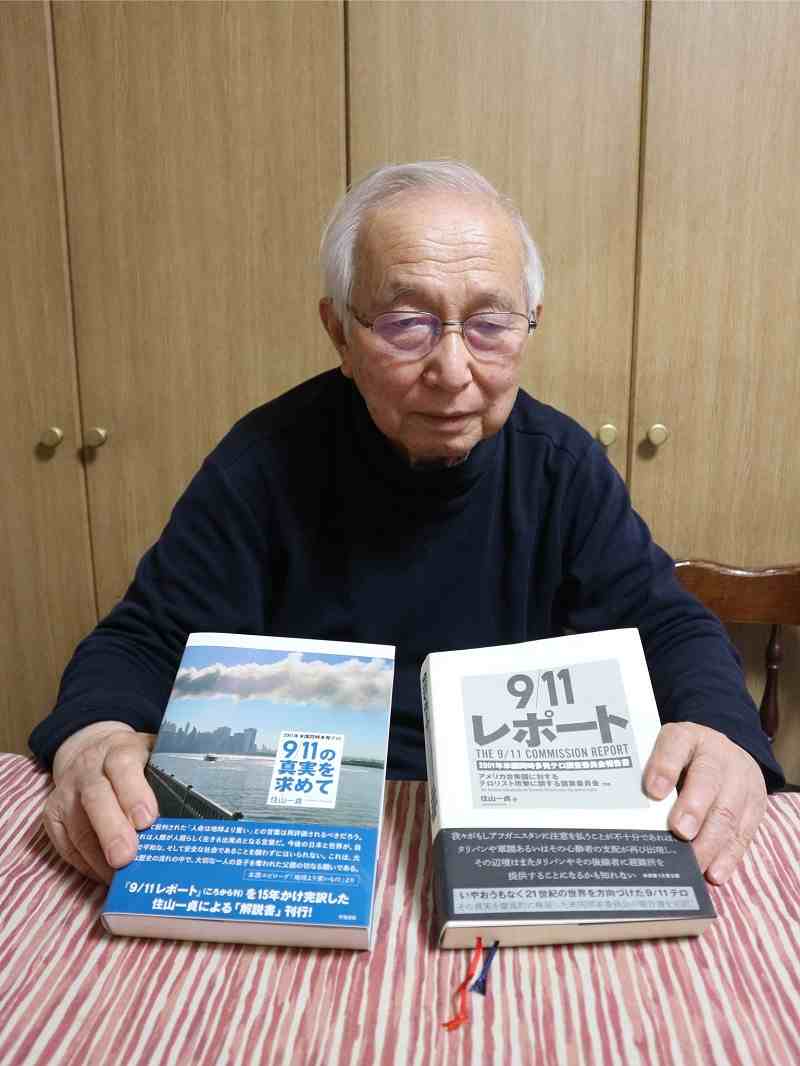 15:06 JST, May 1, 2022
TOKYO (Jiji Press) — The father of a Japanese victim of the Sept. 11, 2001, terror attacks in the United States has published a commentary on a U.S. official report on the incident.
The commentary was written by Kazusada Sumiyama, 84, whose first son, Yoichi Sugiyama, was killed in the 9/11 attacks at age 34.
The book includes a translation of the full text of the report by the National Commission on Terrorist Attacks Upon the United States, a history of the Middle East and a section on past terror attacks involving Japanese victims.
"I want to deliver the story to young generations who do not know '9/11'," Sumiyama said.
Last September, he published the Japanese translation of the report over 500 pages long. He tried to make the translation faithful to the original as much as possible, while he did not make many annotations.
The commission report was all about what happened and what damage the attacks caused, Sumiyama said.
"I wanted to write from the perspective of Japanese people and victims," he added.
His commentary describes how many Japanese people perished and how their remains were collected. The book also refers to government compensation paid for damage other terror attack caused to Japanese victims overseas.
Sumiyama also included information on other terror attacks carried out by Islamic extremists before and after the 2001 attacks.
"Terror attacks clearly targeting Japanese people have occurred since the Self-Defense Forces' dispatches to Iraq," he said. "We should think a little more about terrorism."
The commentary, priced ¥4,000 before tax, has a first impression of 2,000 copies. An event in commemoration of the publication, which can be viewed online, will be held on Wednesday.
Add TheJapanNews to your Google News feed.