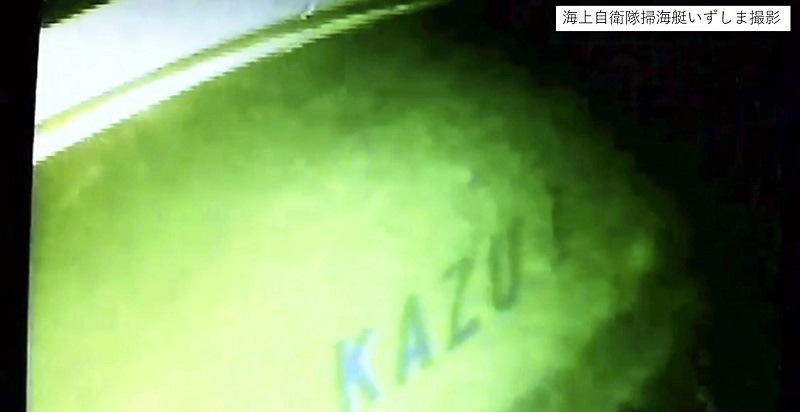 19:00 JST, April 29, 2022
The Kazu I sightseeing boat that disappeared on April 23 with 26 passengers and crew members aboard was found Friday on the seabed off the Shiretoko Peninsula in Hokkaido.
The hull was spotted on the seabed at a depth of 120 meters, 14 kilometers southwest of Cape Shiretoko, according to an announcement by the 1st Regional Coast Guard Headquarters based in Otaru, Hokkaido.
The Maritime Self-Defense Force's minesweeper Izushima searched the spot where a JCG patrol boat's sonar had detected something abnormal.
Using an underwater camera, the Izushima found a ship on Friday morning with the marking "Kazu I" on its hull.
3 more bodies found
The bodies of three men were found off the east side of the Shiretoko Peninsula, the JCG announced Thursday, raising the death toll to 14.
Two of the three bodies recovered Thursday were found 23.9 kilometers south-southeast of Cape Shiretoko at 4:08 p.m. by a Maritime Self-Defense Force ship, and the other was found 23 kilometers south-southeast of the cape off the town of Rausu at 5:27 p.m. by a vessel owned by the Hokkaido government.
The three victims had been wearing life jackets.
The search continues for the remaining 12 people who were aboard Kazu I.
Complex currents
The three bodies found Thursday may have drifted about 40 kilometers from the west side of the peninsula to the east.
"I won't give up and I'll keep following the search operations," a 69-year-old Hokkaido man, whose daughter and grandchild are still missing, said after the three bodies were found Thursday.
"The more days go by, the less hope I have of their survival, but I still hope the ongoing search will find all of them soon."
The currents around the peninsula are notoriously complex. On the west side of the peninsula, the Soya warm current flows along the shore in a northeasterly direction.
From the cape onward it branches into a main current that continues flowing northeastward and another current that flows southward around to the eastern side of the peninsula.
The three bodies are believed to have been swept away by the latter current.
The JCG searched around Kashuni Falls immediately after the accident and then gradually expanded the search area.
On Sunday, the bodies of 11 victims were found in waters around the cape.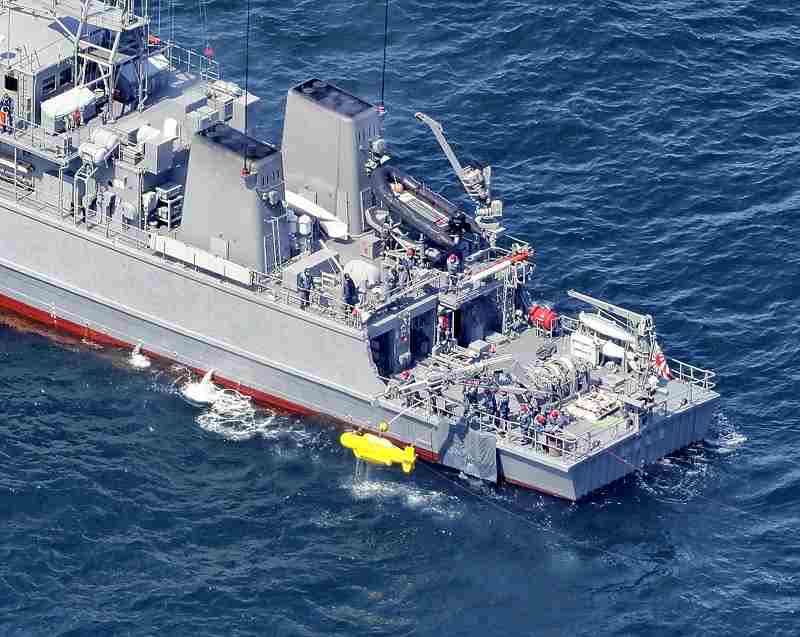 Add TheJapanNews to your Google News feed.