Boat company president apologizes on hands and knees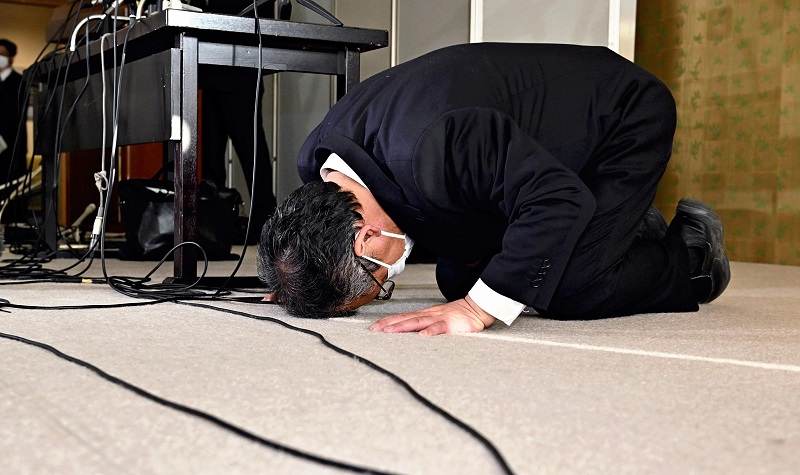 16:53 JST, April 27, 2022
The president of Shiretoko Pleasure Boat apologized on his hands and knees Wednesday for the deadly accident in which a company boat carrying 26 people went missing off the Shiretoko Peninsula in Hokkaido.
President Seiichi Katsurada bowed low, with his hands and knees on the floor for about 10 seconds at a press conference in Shari, Hokkaido. It was the first press conference to be held by the company since the accident occurred on Saturday.
"I profoundly apologize to the victims who lost their lives and to those who are still missing," Katsurada said. "We have caused great grief for the families of the deceased and the missing. We are deeply sorry."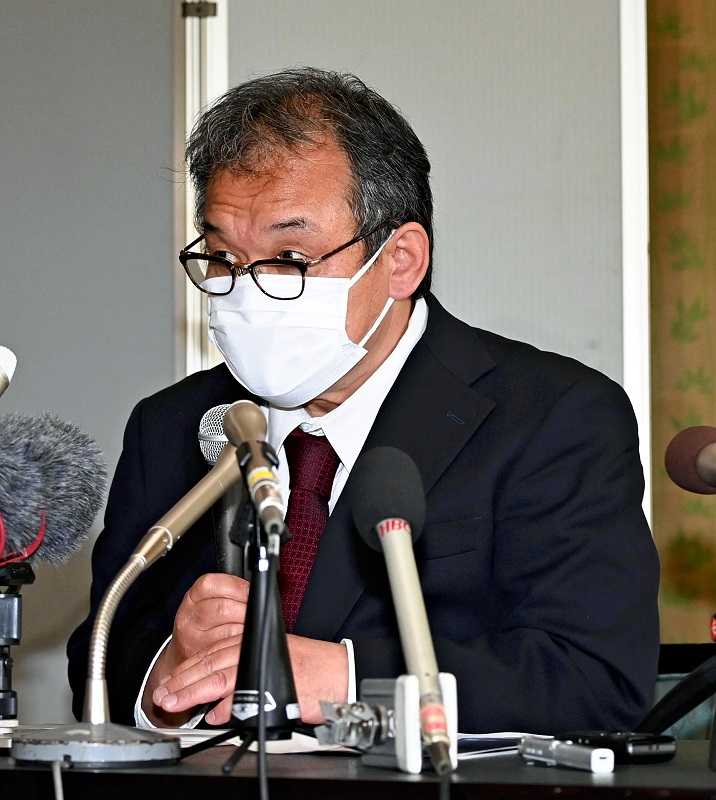 Katsurada expressed his hope that the missing would be found as soon as possible, and pledged to do his utmost to determine the cause of the incident.
Eleven of the 26 passengers and crew have been found and confirmed dead. The Japan Coast Guard and other parties are searching for the boat and the remaining 15 people.
On the decision to operate the boat Saturday, Katsurada said, "There was a possibility that the weather would be worse in the afternoon, but the captain said sailing was possible. It was not windy then, and we decided to operate on condition that he would return if the weather got worse."