Park in Tokyo dedicated to lovable Monchhichi character gets makeover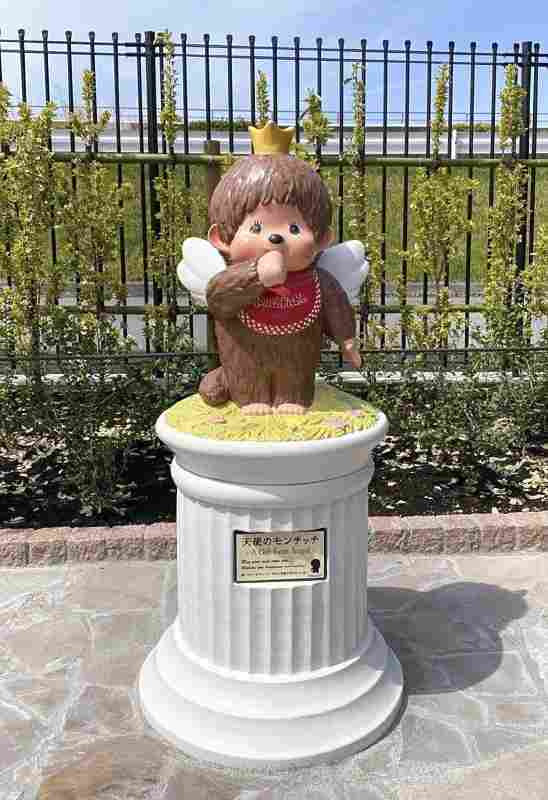 9:00 JST, April 26, 2022
A park in Tokyo dedicated to the popular character Monchhichi has been refurbished.
Monchhichi Park in Katsushika Ward, Tokyo, the birthplace of the internationally popular monkey character, has a new look that features a small outdoor museum and other attractions.
The renovated facility was developed by the ward office in the hope of promoting the ward as a "town where you can meet Monchhichi."
A statue of Monchhichi with angel wings, called "A Gift from Angel," welcomes visitors. The ward said it can only be seen at the park.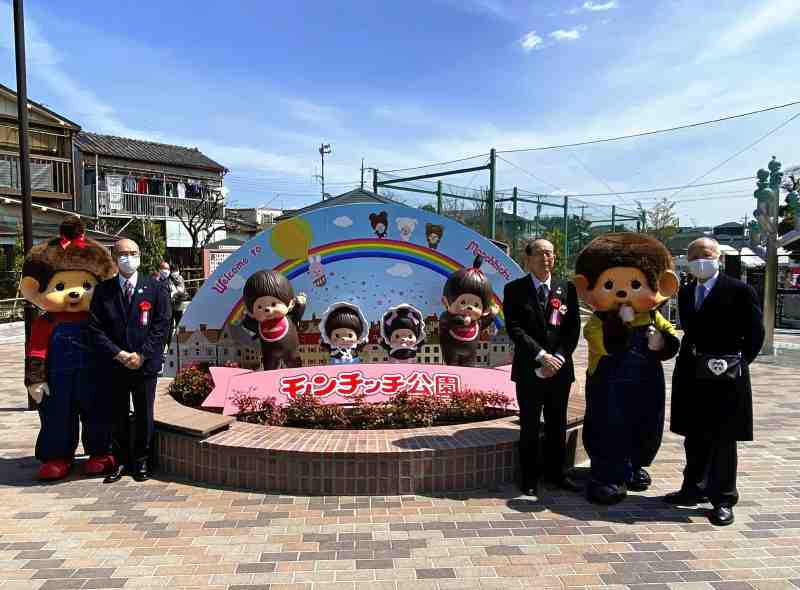 An area called Monchhichi Zone, which opened earlier this month, features a monument at the entrance where visitors can take commemorative photos. The 540-square-meter area also has bronze statues that constitute a fountain and a ceramic angel statue with a crown and wings.
The centerpiece of the zone is the small outdoor museum, which features panels telling the story of how Monchhichi was born as well as 20-centimeter long stuffed dolls.
Also in the park is the 110-square-meter Chibikko Hiroba, or children's playground, which has Monchhichi-shaped playground equipment that children can play and ride on.
Monchhichi Park was established in 2016 on a 4,000-square-meter plot of land. However, the only parts that featured Monchhichi were the ground designs and pictures of Monchhichi displayed in the restrooms. Local residents had been calling for the park to emphasize Monchhichi more prominently.
In response, the Katsushika Ward Office acquired a 650-square-meter plot of land adjacent to the park and began expansion work in August last year. Sekiguchi Co., a local toy manufacturer and the creator of Monchhichi, cooperated in establishing the monument. After exchanging opinions with the local town association, the ward office came up with ideas and designed the new zone.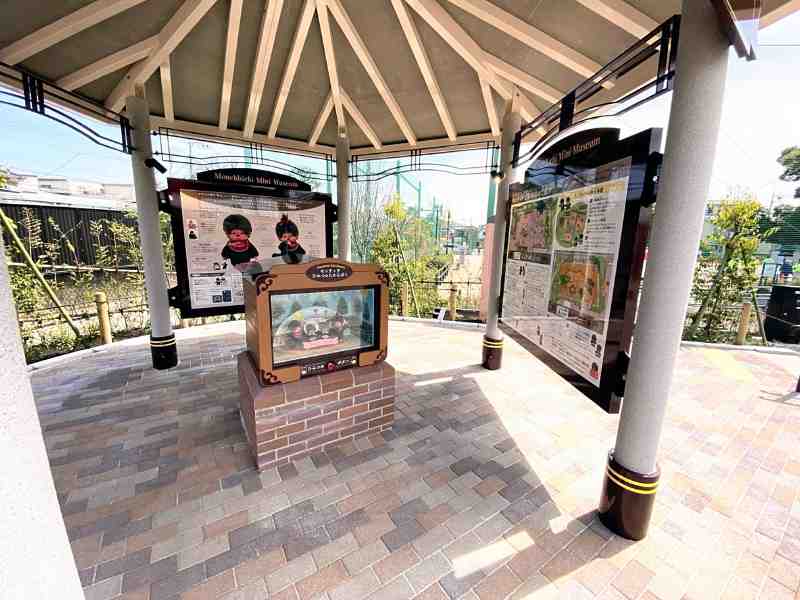 Since its release in 1974, Monchhichi has been popular with children in Japan and around the world.
As part of efforts to revitalize the ward, the ward office has been running a bus with a Monchhichi-themed design covering its exterior. Bronze statues of Monchhichi were set up in January at the north exit of JR Shin-Koiwa Station. Monchhichi has become a symbol of the ward.
"It was my dream to have many people enjoy Monchhichi in a place like a park," said Sekiguchi Chairman Koichi Sekiguchi at a ceremony held at the park to celebrate the completion of the new zone on April 2. "I've never been so happy."
"Thanks to the cooperation of Chairman Sekiguchi and the local community, we were able to create many Monchhichi attractions," Katsushika Mayor Katsunori Aoki said. "I hope they will become a symbol of making Katsushika a better town."
"There are many exciting places where I want to take pictures," said a 59-year-old homemaker from Fujimino, Saitama Prefecture. "I want to post them on social media for [Monchhichi] fans in Japan and abroad."
Add TheJapanNews to your Google News feed.