U.K. ambassador to Japan calls for closer cooperation among democracies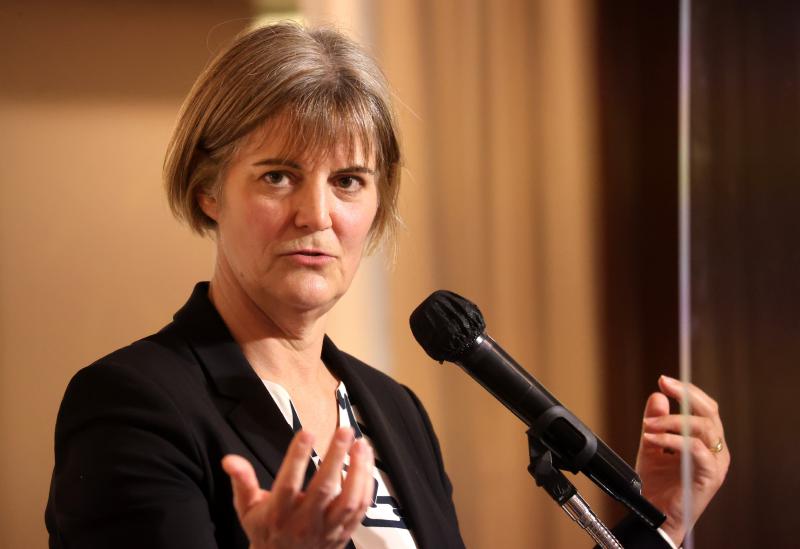 21:00 JST, April 20, 2022
British Ambassador to Japan Julia Longbottom severely criticized Russia's invasion of Ukraine as "an unprovoked and unnecessary attack on a sovereign democratic state" at the Yomiuri Tohoku Biz Forum in Sendai on Tuesday, and called for closer cooperation among democratic countries.
Speaking in Japanese about Japan-U.K. relations and world affairs, Longbottom said: "It's necessary to further deepen the security and defense systems of Japan and Britain."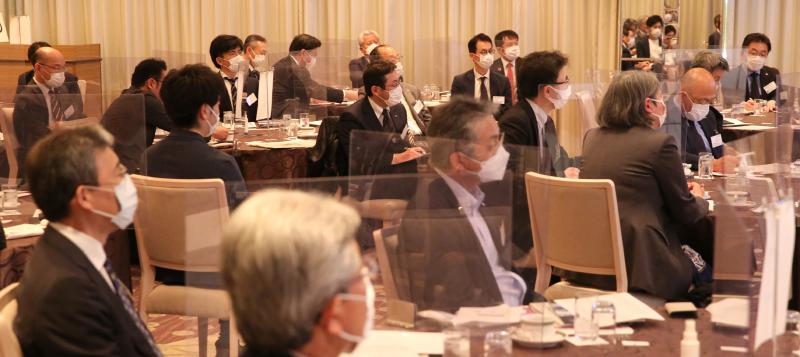 The forum on the future of the Tohoku region both at home and abroad was held at a hotel in Sendai under the auspices of the Yomiuri Research Organization.
"The suffering of Ukrainians caused by gruesome attacks continues to this day. They can be never at peace," the ambassador said, stressing the need for close cooperation between Japan, Britain and other democracies with the same values.
On energy issues, she described how Britain has made a sweeping conversion to renewable energy, aiming to abolish coal-fired energy creation by 2024. "We want Japan to declare its intention to abolish coal-based power generation by 2030 or sooner," she said.
When the Great East Japan Earthquake hit in 2011, Longbottom was responsible for Japan in her role at the British Foreign, Commonwealth and Development Office. In 2015, she undertook a 500-kilometer bicycle ride from Tokyo to Minami-Sanriku, Miyagi Prefecture, to appeal for donations for disaster-stricken areas.
"People in the Tohoku region are polite and compassionate," she said, quoting similar remarks by Isabella Bird, a British woman traveler who visited the Tohoku region in 1878.
Longbottom also mentioned the ongoing decommissioning work at the Fukushima No. 1 nuclear power plant. "I'm proud that we're able to support Japan," she said, referring to the British decommissioning technology used in the development of a robot arm to remove nuclear fuel debris.
The ambassador also touched on Japan's pre-COVID-19 hosting of the 2019 Rugby World Cup. "We hope that international travel restrictions will be lifted soon so exchanges among people, involving tourists, will resume soon," she said.
---
British Ambassador to Japan Julia Longbottom
Longbottom joined the British Foreign, Commonwealth and Development Office in 1986, and has long been involved in diplomacy in Northeast Asia. In 2020, she became head of the office's Coronavirus Task Force. In March last year, she became the first woman to serve as British Ambassador to Japan. This is her third assignment to Japan.
Add TheJapanNews to your Google News feed.