Saved as a boy in a baby hatch, he's ready to tell his story 15 years later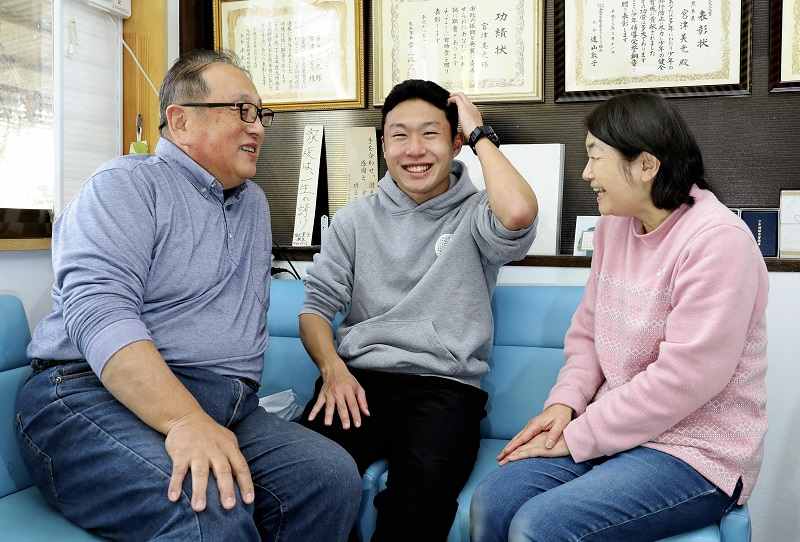 7:00 JST, April 5, 2022
KUMAMOTO — Koichi Miyatsu does not remember much about that day when, as a toddler, he was left in the "baby hatch" of a Kumamoto hospital. Now 18, he only has a vague memory of "something like a door."
Jikei Hospital in Kumamoto had set up its depository for unwanted babies, which it calls Konotori no Yurikago (the stork's cradle), in May 2007. That was where Koichi would gain a new life and new identity.
As Koichi grew up, he came to know that the Yurikago system was introduced to allow hospitals to accept and temporarily take care of babies whose parents were unable to raise them. He also became aware that the system has been criticized for "encouraging abandonment," and that 159 children had been left at Jikei so far.
This spring, Koichi graduated from high school and decided to take the opportunity to talk about his experience with the Yurikago. He would do it as one of the 159, and as Koichi Miyatsu, not anonymously.
"I was saved because of the Yurikago. Because it directly affected me, I want to convey to people that life after the Yurikago is also important," Koichi said.
When the buzzer rang in the nurses' station at Jikei, the staff rushed to the Konotori no Yurikago on the first floor. There they found a little boy sitting quietly on top of the incubator for newborns.
Nobody knows who brought him. He was wearing a blue jacket with Anpanman, a popular cartoon character for children. He occasionally smiled.
The baby hatch is intended to give parents who are unable to take care of their children for whatever reason a means to anonymously leave them in the care of a hospital.
For the hospital, the assumption was that it would be taking in only babies. But Koichi was an anomaly, already a toddler about 1 meter tall and weighing 14 kilograms. He could talk and even answer questions.
An option for saving lives
Between 2005 and 2006, Kumamoto Prefecture saw a rash of incidences in which infants were abandoned and newborns were killed by being left without care.
The late Taiji Hasuda, an obstetrician and gynecologist and at that time the Jikei Hospital executive director, was disturbed by the situation. He thought: Why couldn't they be saved? Can we just let this go on without doing anything?
Hasuda had just visited Germany in 2004 to observe the baby hatch system set up in that country called Babyklappe. He decided to set up a Japanese version and in December 2006, he applied for approval from the Kumamoto City health department to modify part of the hospital building to install a baby hatch.
According to Hasuda's oldest son Takeshi, 55, the hospital's current executive director, the hospital has been most insistent on maintaining the anonymity of the parents.
"Many criminal cases involving babies arise because women do not want people around them to know that they were pregnant or gave birth," Takeshi Hasuda said. "We thought that if we maintain strict secrecy, it gives these people another option rather than killing or abandoning their child."
However, there was huge opposition among the public. "It encourages people to easily abandon children" and "What about the child's right to know their origin?" were common criticisms.
In April 2007, the Kumamoto municipal government approved the installation of the baby hatch under a number of conditions, including that the children's safety is assured.
"I struggled with this until the very last minute," said Seishi Koyama, 56, who was mayor of Kumamoto at the time. "Finally, I approved it, with the hope that it would be saving lives."
The baby hatch itself has a small door and after opening, the person leaving the child will find a letter inside addressed to "to the father/ to the mother." The message conveys gratitude for coming this far amid their mental struggle. It also reads: "We will keep it completely private, so please contact us."
The baby hatch opened on May 10, 2007. In the first fiscal year, 17 children, including Koichi, were left there.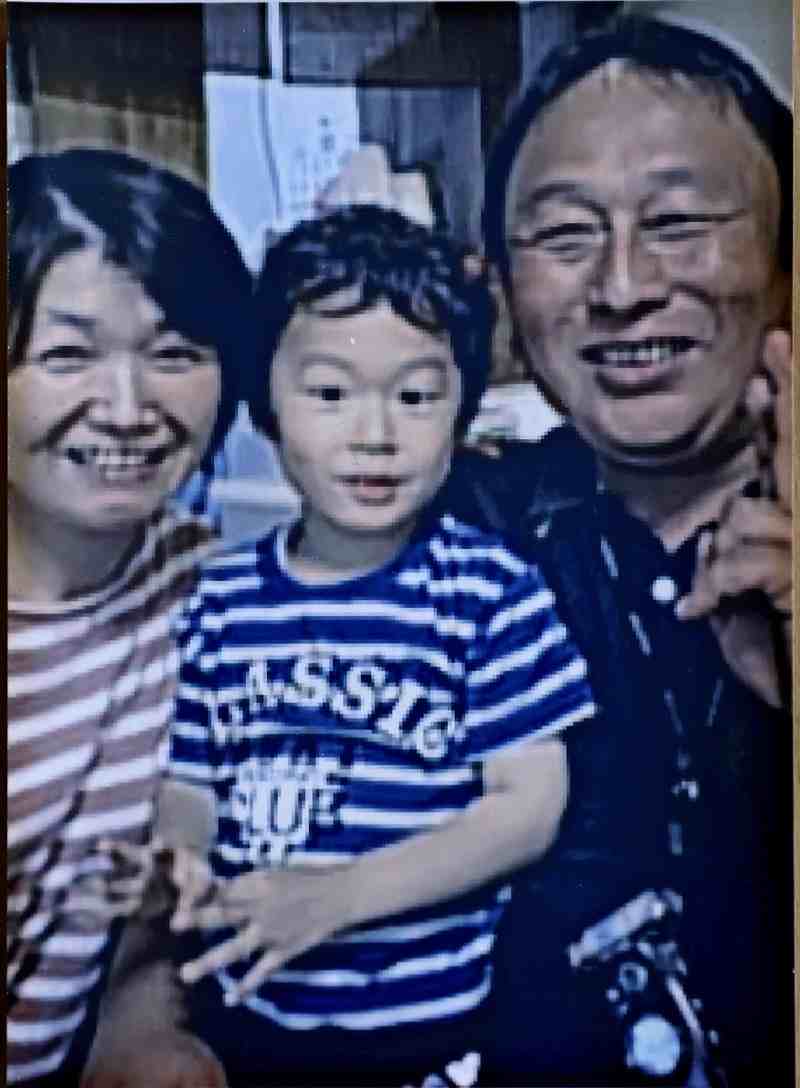 Joining a new family
Koichi was later transferred from the hospital to a child consultation center. Several months later, he was welcomed as a foster child in the home of Yoshimitsu Miyatsu and his wife, Midori, who run an okonomiyaki restaurant in Kumamoto.
The couple has five sons. In 2007, with their children at ages beyond the need for raising, they registered to be foster parents. "Would you be able to take in a boy about 3 years old?" the center inquired. That boy was Koichi.
The boy's age was somewhat concerning for Yoshimitsu, now 64. "Such a small child, can we handle it?" he said. Midori, 63, was completely on board, saying, "Just think about how cute you know he will be."
They went to the center and, upon meeting Koichi for the first time, Yoshimitsu immediately said, "There's nothing to worry about," and gently picked up the child and placed him on his lap. They felt they had been given an angel.
To make Koichi feel at home, the couple hugged him at least once a day, and had him sleep between them at night. Koichi constantly wore a smile, but when the couple casually asked him about his parents, he froze as if receiving an electric shock.
As Koichi was not a baby when he was left in the Yurikago, he had memories of his "pre-Yurikago" days.
"He couldn't really express himself in words, but I thought he was going through a lot of emotions, even though he was so young," Midori said.
At the time, the youngest of the five sons was in high school. He doted on Koichi like a real older brother and would take him to the 100 yen shop to buy him a toy. He was living a normal life with the family and naturally started to call the couple "Mom and Dad." When there was a news report on Yurikago on TV, he would say in a carefree manner, "I was in that."
Meanwhile, he received no information about his biological parents. By law, Koichi was classified as an "abandoned child," and Kumamoto City created a new family register for him.
His name "Koichi" was also provided by the government. Yoshimitsu interpreted the name, made up by the characters for "navigation" and "one," as expressing a wish that the boy would "live as strong as a lone ship sailing the vast ocean."
Upon growing up and becoming able to understand the meaning, Koichi really liked this interpretation.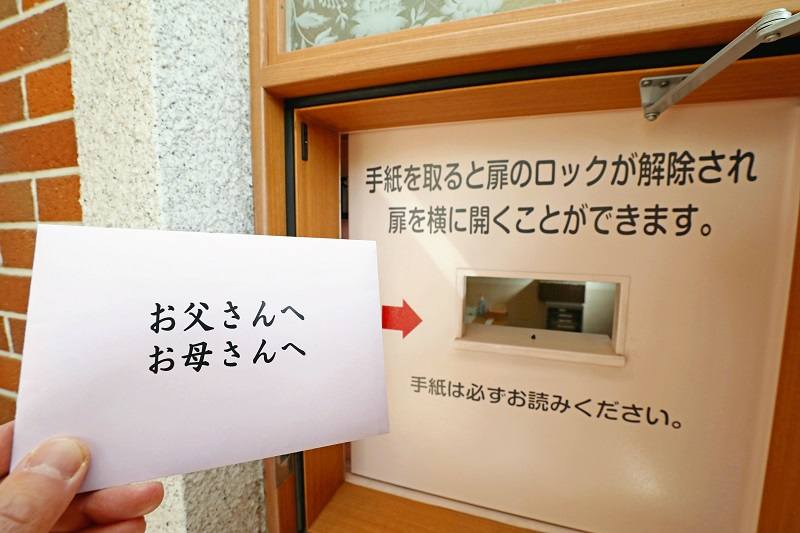 Learning the truth
Information on his pre-Yurikago life finally surfaced when he was in early elementary school. A person claiming to be related declared, "I was the one who left him," explaining they were driven to come forward by a sense of responsibility. As proof, the person had the letter addressed to the mother or father that can only be obtained by someone who opens the Yurikago door.
This resulted in the discovery of Koichi's real name. His actual age almost matched that which had been estimated. Also coming to light was the disturbing fact that Koichi's real mother died in a traffic accident when he was 5 months old.
"It was as if something that was empty had been filled in," Koichi said. "I felt my mind cleared by knowing, 'Oh, so that's how it was.'" His birth father remains unknown.
During summer vacation that year, Koichi visited his birth mother's grave at a temple in eastern Japan. He picked up several smooth, small black stones near the grave as a substitute for her cremated remains and carefully brought them back home.
Koichi also obtained a photograph of his mother. Like him, she had a slight wave in her hair and a gentle smile.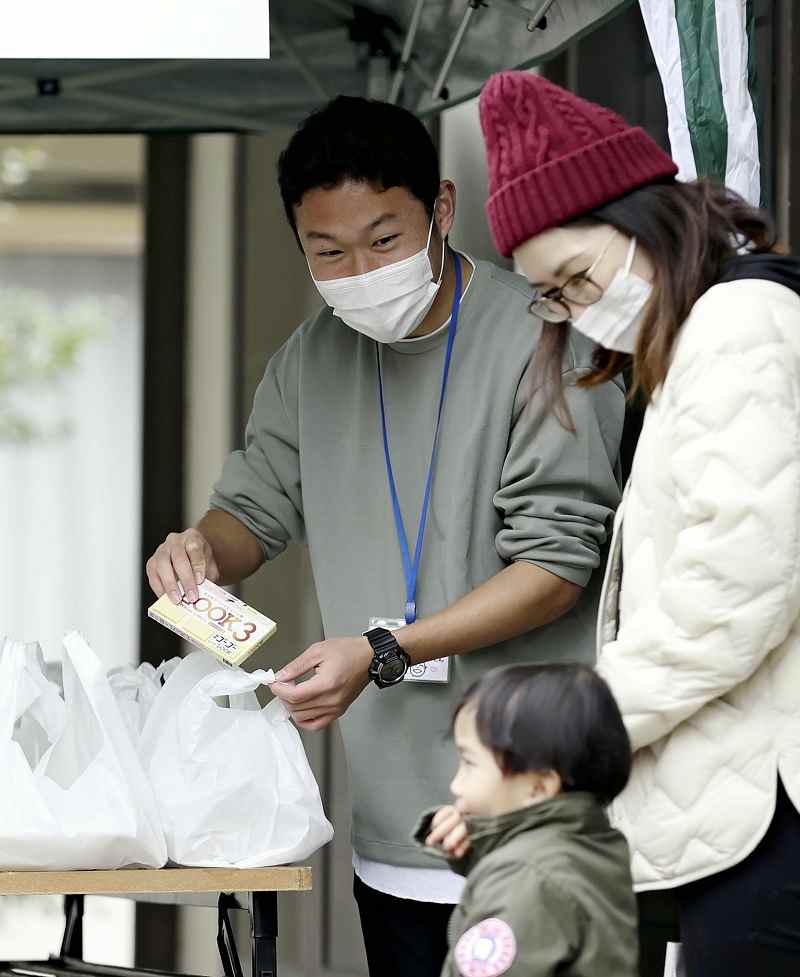 Thinking of others
By learning about his life before the Yurikago, Koichi came to better knew who he is and started to live with more vitality.
In junior and senior high school, he was a member of the athletics team, running sprints. He reached his goal of breaking 11 seconds in the 100 meters in his third year of high school, when he had a personal best of 10.96 seconds. In the winter of his second year of high school, he was legally adopted by the Miyatsus.
The Miyatsu family has taken in many other foster children after Koichi. Having grown up in that environment, Koichi has since last year been enthusiastically involved in a program that provides nutritious meals to underprivileged children for free or a small fee at dining places. Once a month, he prepares lunch for and plays with local children at a church in Kumamoto.
"I think it is so important for children to have a place to go," he said.
This spring, having turned 18 and graduated from high school, Koichi made the tough decision to reveal his name and talk about his experience related to the Yurikago.
"No matter how much time has passed, there will be pros and cons," Koichi said. "But for me, I think I was saved by the Yurikago, and that's why I am here today. I am now at an age to take responsibility for what I say, so there are things I want to convey in my own words."
In response to Koichi's straightforward decision, Jikei Hospital's Takeshi Hasuda has concerns that he may become a target of criticism, having heard all of the negative opinions about the Yurikago himself.
"But he gave this much thought and came to the decision," Hasuda said. "We will see what happens."
This month, Koichi began attending a Kumamoto Prefecture university. He plans to study a variety of fields, from sociology and welfare to politics.
"All I can do is to talk about my experience as a child who actually went through it," Koichi said. "I want people to know that as long as the parent and child have a strong bond, this is how a child can develop after the Yurikago."
Add TheJapanNews to your Google News feed.