Japan's police to secure Ukrainian interpreters to support refugees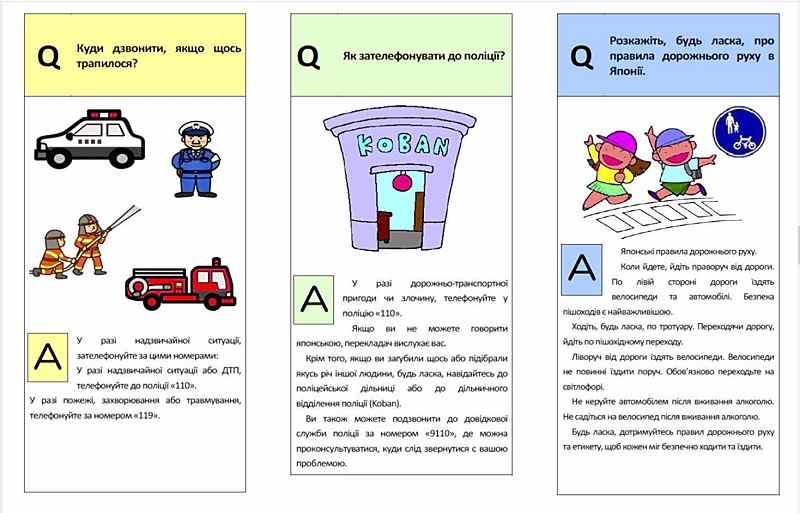 2:00 JST, April 2, 2022
The National Police Agency announced on Thursday that it has instructed the police to secure Ukrainian interpreters to provide support for Ukrainians nationwide, as more of them may take refuge in Japan amid the ongoing Russian invasion.
The NPA also drew up a leaflet in Ukrainian that outlines the procedure for emergency calls and traffic rules in Japan.
According to the NPA, the police nationwide have officers and outside personnel who are registered as interpreters, but there are currently no Ukrainian interpreters. After Russian's invasion of Ukraine, the NPA confirmed that among more than 400 Russian interpreters nationwide, there are only 20 who can also speak Ukrainian. The NPA instructed the police Monday to secure more Ukrainian interpreters.
According to the Immigration Services Agency, there are 1,915 Ukrainians living in Japan as of the end of last year. As of Tuesday, 325 Ukrainians had fled to Japan following the invasion.