War forces elderly Japanese man to abandon home in Ukraine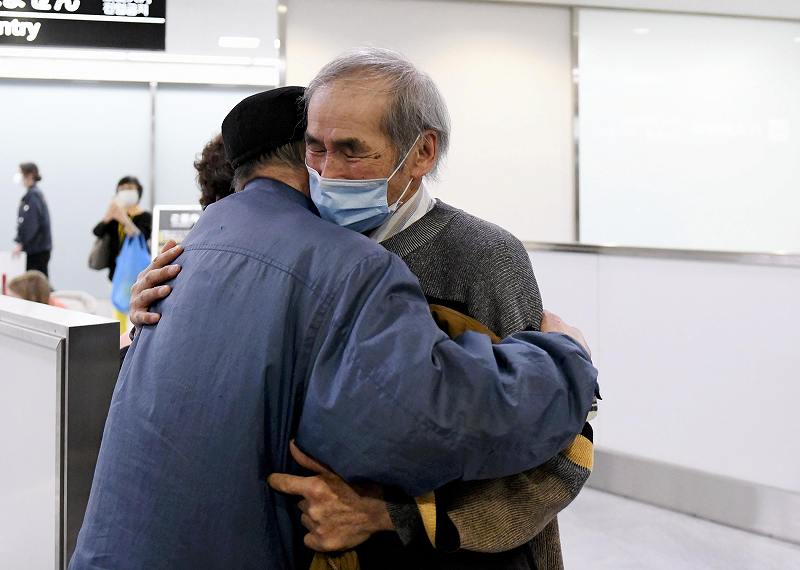 13:26 JST, March 21, 2022
After decades living in Ukraine, 78-year-old Hidekatsu Furikhata was forced to flee to Japan to escape the Russian invasion.
Furikhata was born in Nagano Prefecture in 1943. His family moved for his father's work to the southern part of Sakhalin (now in southern Sakhalin region of Russia), which was then under Japanese rule but was invaded by the former Soviet Union in August 1945.
Many Japanese people repatriated after that, but Furikhata's father was not permitted to leave.
After graduating from university in Leningrad (now St. Petersburg) in northwestern Russia, Furikhata married a Polish woman in 1971 and moved to what is now Ukraine, where his wife was born.
Zhytomyr in western Ukraine, where Furikhata lived, has come under attack in the Russian invasion. Furikhata had lived alone since his wife died about three years ago, and he felt he was in imminent danger. On March 5, he traveled to Poland over three days with his grandson's wife Inna, 27; his great-granddaughter Sophia, 2; and his granddaughter, Vladyslava, 18.
His passport had expired but the Japan-Sakhalin Association, which provides support to Japanese citizens who remain in Sakhalin, helped Furikhata obtain a travel document that allowed him to enter Japan.
Furikhata arrived at Narita Airport from Warsaw on Saturday. He was welcomed by his elder brother Nobukatsu, 80, and younger sister Reiko Hatakeyama, 70, who had returned home permanently and now live in Hokkaido. They embraced each other with tears in their eyes.
Furikhata expressed his gratitude to those who provided assistance, saying in Russian: "Ukraine is my home. When the war's over, I want to go back."