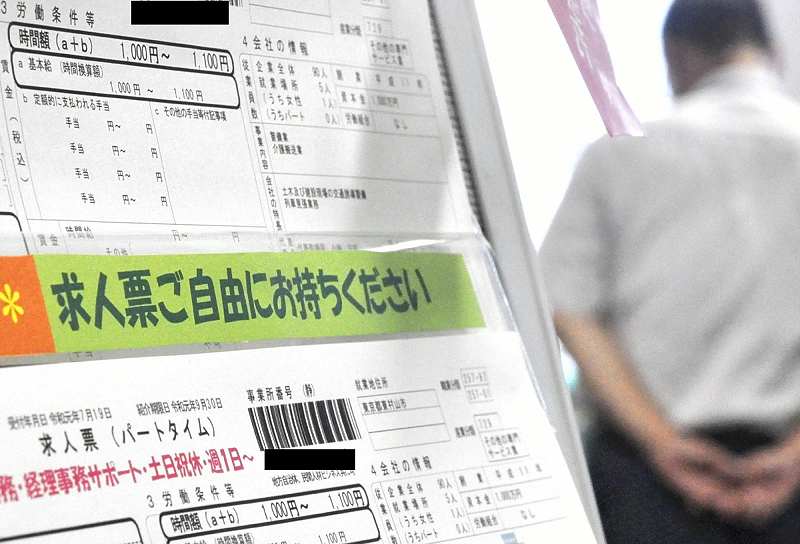 15:25 JST, March 21, 2022
To support foreign workers, the Health, Labor and Welfare Ministry will start translating job listings into English at Hello Work public job placement offices across the nation Tuesday. The translation will be done by artificial intelligence.
The ministry hopes to make conditions such as the actual work, pay, and lunch hours and breaks easier to understand, thus avoiding trouble for workers after they accept a job.
The number of foreigners working in Japan was about 1.72 million in 2021, up 150% from a decade ago. The new "specified skills" category of residential status for foreigners was introduced in 2019, and job changes are permitted in this category. The number of foreign workers turning up at Hello Work offices is therefore expected to increase.
Among the about 540 Hello Work offices nationwide, about 10,000 foreign workers search for jobs each month. But only some of the offices have interpreters. Due to the language barrier, there are many cases in which job seekers cannot fully grasp the descriptions detailing such conditions as job responsibilities, employment status, bonuses, company housing and daycare facilities. According to the ministry, foreign workers who actually land jobs via Hello Work account for about 16% of those seeking jobs there. This figure is about half for Japanese job seekers.
Starting on Tuesday, job listings submitted to Hello Work offices by businesses across the nation will be automatically translated by AI software. A foreign worker looking for a job at a nearby Hello Work office can receive listings in English and consult with a staffer in the office.
Add TheJapanNews to your Google News feed.