New bridge links Kawasaki research area and Haneda Airport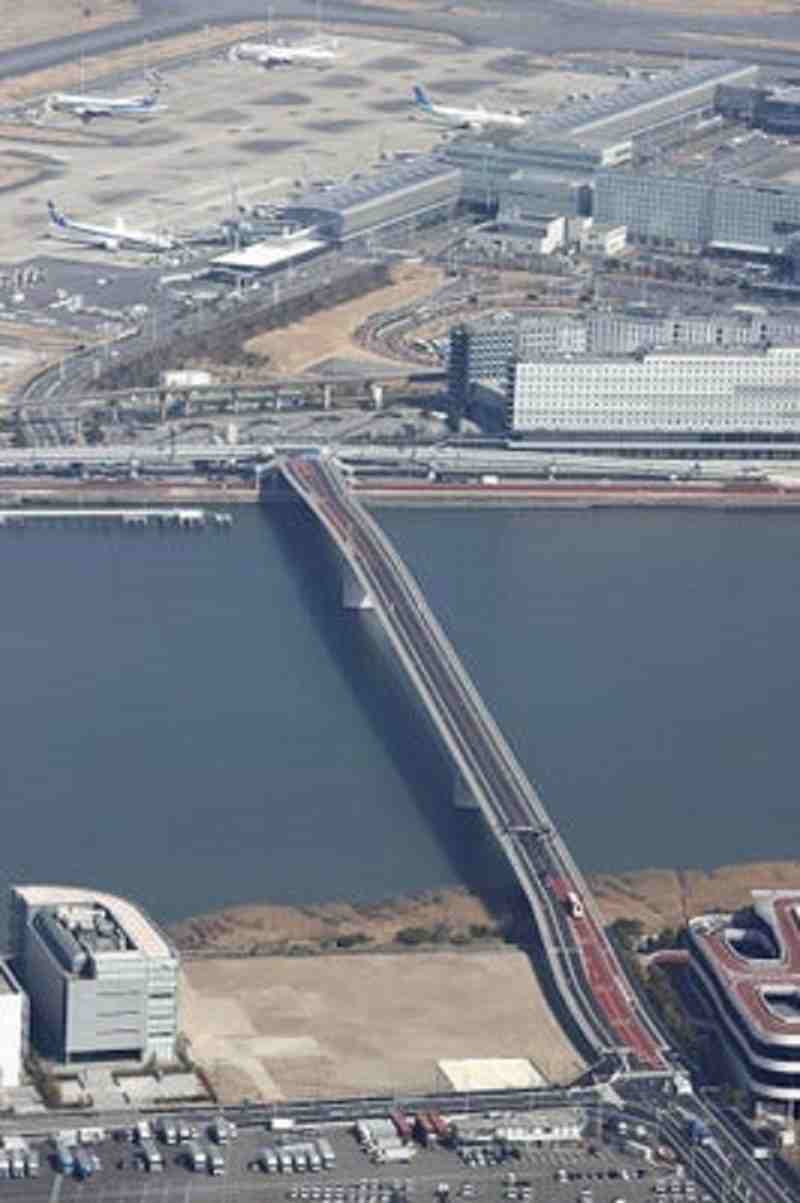 14:36 JST, March 13, 2022
The Tamagawa Sky Bridge opened to traffic on Saturday, linking Haneda Airport in Tokyo with a coastal development area in Kawasaki.
Many life science and environmental research institutes on the Kawasaki side are now easily connected to the airport, where redevelopment projects including commercial facilities are underway.
Spanning the Tamagawa river, the approximately 675-meter-long bridge has one lane of traffic for each direction, with bike lanes and pedestrian paths on each side.
The Tokyo metropolitan government and Kawasaki city government jointly began construction of the bridge in June 2017 at a cost of about ¥30 billion.
A bus system will begin operation on April 1, transporting riders between the Kawasaki coastal area and the airport area in about 10 minutes.