17:32 JST, December 29, 2021
It's not unusual in an Olympic year for sports to dominate the top Japanese news rankings of the year. But even Japan's remarkable performance at the pandemic-affected Tokyo Olympics could not compete with the exploits of a baseball star hitting heights not reached in the major leagues in a century. Stories on vaccinations, a princess' wedding and a new political leader also made the list chosen by readers of The Yomiuri Shimbun, based on 27,731 valid responses in a poll conducted Dec. 4-20.
1: Angels' double-duty Ohtani named unanimous MVP
Los Angeles Angels two-way star Shohei Ohtani was not only named the American League's Most Valuable Player on Nov. 18, he was a unanimous choice after receiving all 30 first-place votes from members of the Baseball Writers' Association of America to cap a remarkable season that thrilled baseball fans on both sides of the Pacific. That made him the second Japanese-born MVP after the Seattle Mariners' Ichiro Suzuki won the award in 2001.
Ohtani put up numbers that put him in a rarefied space with the majors' last great two-way player, the legendary Babe Ruth. With a team-high nine wins on the mound and 46 home runs, he fell just short of becoming the first player with double digits in both stats since the Babe did it 103 years ago.
Ohtani remained in the home run title chase until the very end of the season, eventually coming up two short, but showed his other-worldliness in other ways, such as stealing 26 bases, good for fifth-most in the league.
In July, he became the first player in major league history to start the All-Star Game as both a pitcher and hitter. He was also the first Japanese player to participate in the Home Run Derby the day before, putting on an impressive power display.
Aside from MVP, Ohtani received numerous other accolades, including the Players Choice Award from his fellow players, who constantly raved about his exploits.
Showing that Sho-time transcended sports, he was selected as one of the 100 Most Influential People of 2021 by Time magazine. The Japanese government approached him about the prestigious People's Honor Award, but Ohtani declined, saying it was still too early.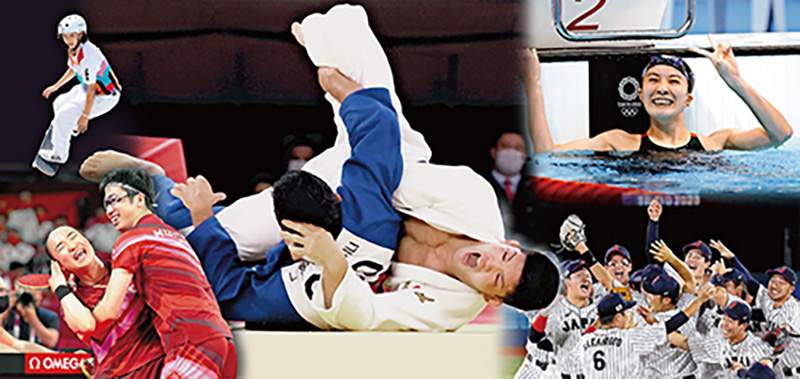 2: Japan hauls in record 58 medals at Tokyo Olympics
A one-year postponement and absent spectators could not deter a remarkable showing by Japan's Olympians as the nation hosted the 32nd Summer Games. Over the 17 days between the opening on July 23 and closing on Aug. 8, Japanese athletes took home 27 gold medals and 58 medals overall, both record hauls.
The 2020 Olympics, the second hosted by Tokyo after 1964, were postponed to 2021 due to the pandemic, but still drew about 11,000 athletes from 205 countries and regions, as well as a refugee team. Competition was held in 339 events in a record 33 sports amid strict coronavirus protocols, including daily testing, restrictions on travel and no spectators at almost all venues.
A record 583 athletes made up the Japanese contingent and, of the 27 gold medals, 14 were won by women, also a record. The host country also won 14 silvers and 17 bronzes.
Judo, one of the main sources of pride for Japan, added 12 medals to the tally, including a record nine golds, while Japan's wrestlers grabbed five golds and seven medals overall. In gymnastics, Daiki Hashimoto was a double gold medal winner, as was swimming's Yui Ohashi, making her the first-ever Japanese woman to win two gold medals at a Summer Olympics.
One of the most memorable moments came in table tennis, when Jun Mizutani and Mima Ito teamed up to capture an historic gold in mixed doubles with a stunning victory in the final over opponents from the sport's powerhouse, China. Baseball, returned to the program for the first time in three Olympics, saw Japan defeat the United States in the final for its first gold in the sport as an official Olympic event.
There were thrills in the Olympics' newest sports as well, as Japan picked up three golds and five medals overall in skateboarding, highlighted by the women's street gold won by 13-year-old Momiji Nishiya, making her Japan's youngest-ever Olympic champion.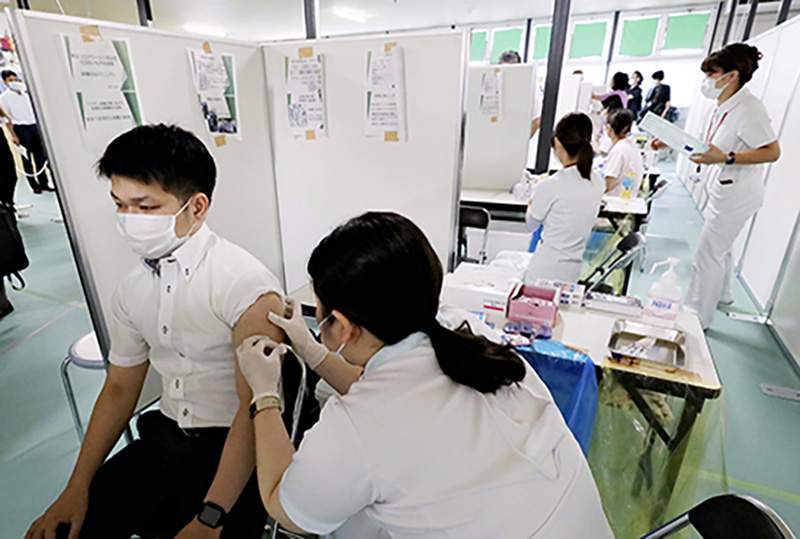 3: COVID-19 vaccinations start
A national coronavirus vaccination program was launched on Feb. 17. The Cabinet of then Prime Minister Yoshihide Suga regarded the vaccinations, which are effective in preventing infection and reducing the risk of serious symptoms and death, as the key to the fight against COVID-19. Taro Kono, who was the minister in charge of administrative and regulatory reforms at that time, was appointed to a new ministerial post in charge of vaccinations.
Vaccines manufactured by U.S. pharmaceutical companies Pfizer Inc. and Moderna, Inc. have been mainly used for the national vaccination program. Health care workers were in the top priority group, which was expanded to include the elderly and those with underlying conditions. From there, vaccinations became available to members of the general public aged 64 and younger.
Nearly 80% of the nation's population has already received two vaccine doses. Amid growing concerns over a possible sixth wave of infections, booster vaccinations began on Dec. 1.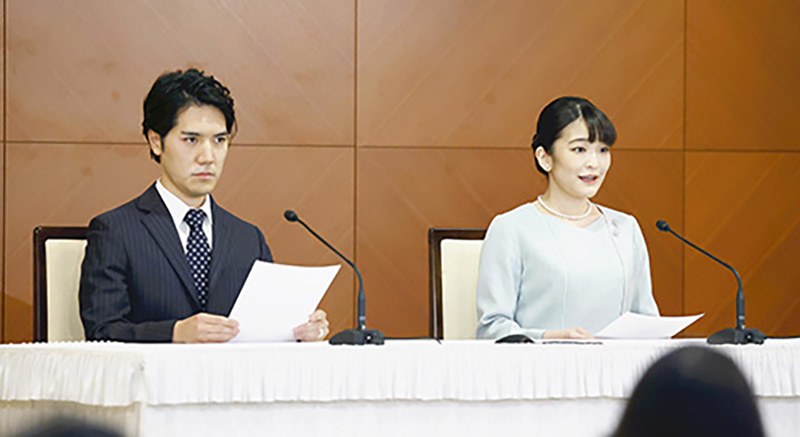 4: Princess Mako marries Komuro
Princess Mako, the eldest daughter of Crown Prince Akishino and Crown Princess Kiko, married her university classmate Kei Komuro and left the Imperial family on Oct. 26.
The couple was unofficially engaged in 2017, but after his family's financial issues surfaced, the marriage was postponed in 2018. Their marriage was unusual in that they did not hold any ceremonies and declined a lump-sum payment that is given by the government to a princess leaving the Imperial family upon marriage. The couple moved to New York in November to start their new life together.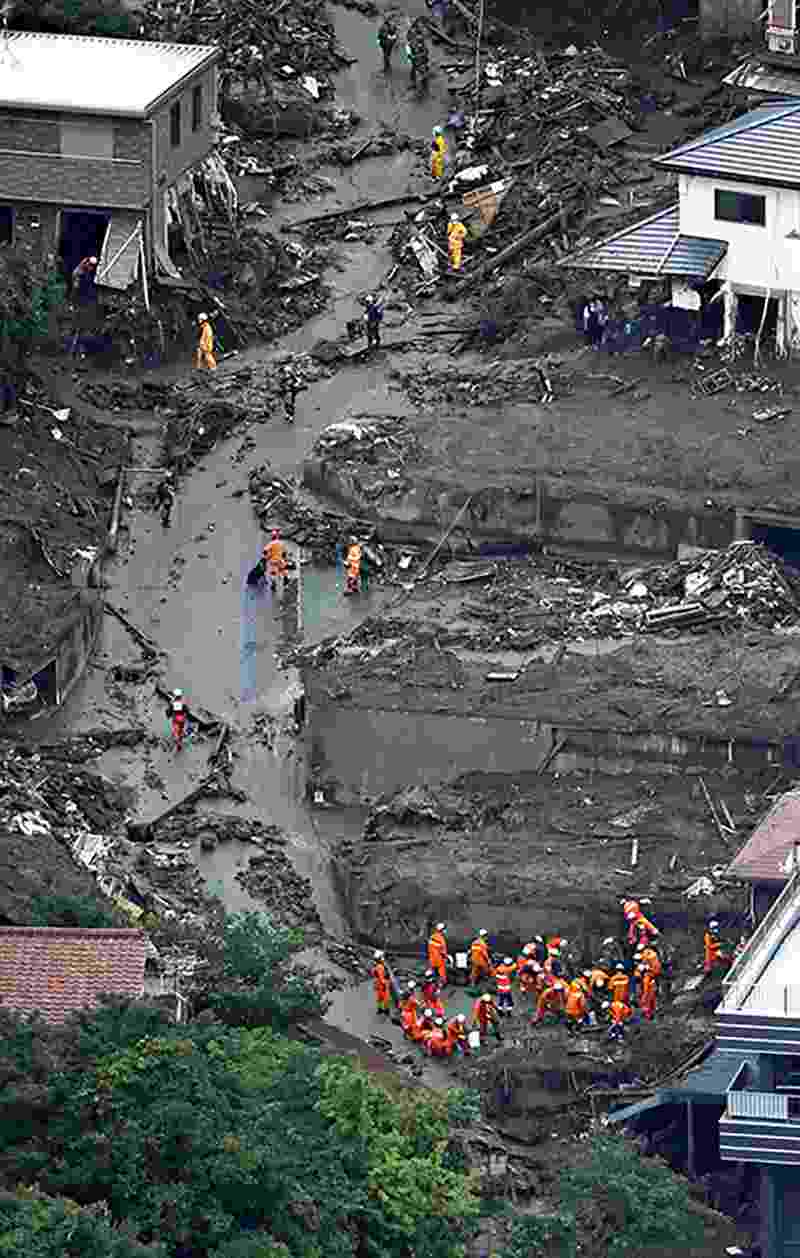 5: Fatal mudslide strikes Atami
A massive mudslide hit the Izusan district of Atami, Shizuoka Prefecture, on July 3, killing 26 people and leaving one person missing.
About 130 houses and buildings were damaged in the disaster. Near where the mudslide originated, there was a mound of discarded soil that far exceeded the prefectural standard, raising the possibility that the outflow of soil may have caused extensive damage.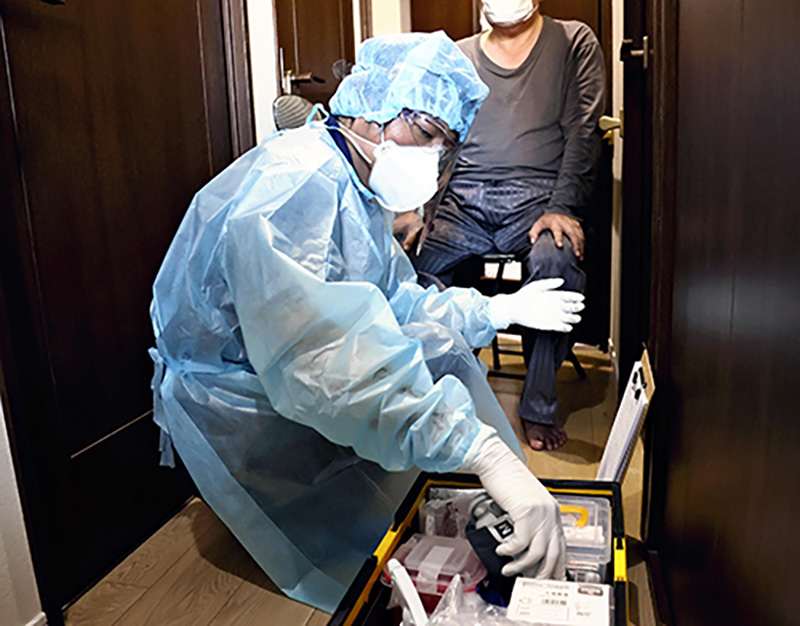 6: Coronavirus variants run rampant
The novel coronavirus has mutated repeatedly and continued to rage domestically and abroad. In the fifth wave of infections seen this summer, when the highly contagious delta variant was widespread, various parts of the nation saw daily case numbers reach record highs day after day.
Due to a shortage of beds, many people infected with the virus could not be hospitalized. The national cumulative number of those infected exceeded 1.5 million in September, while the COVID-19-related death toll topped 18,000 in October. Amid the emergence of the new omicron variant, the government is increasing its vigilance for a possible sixth wave of infections this winter.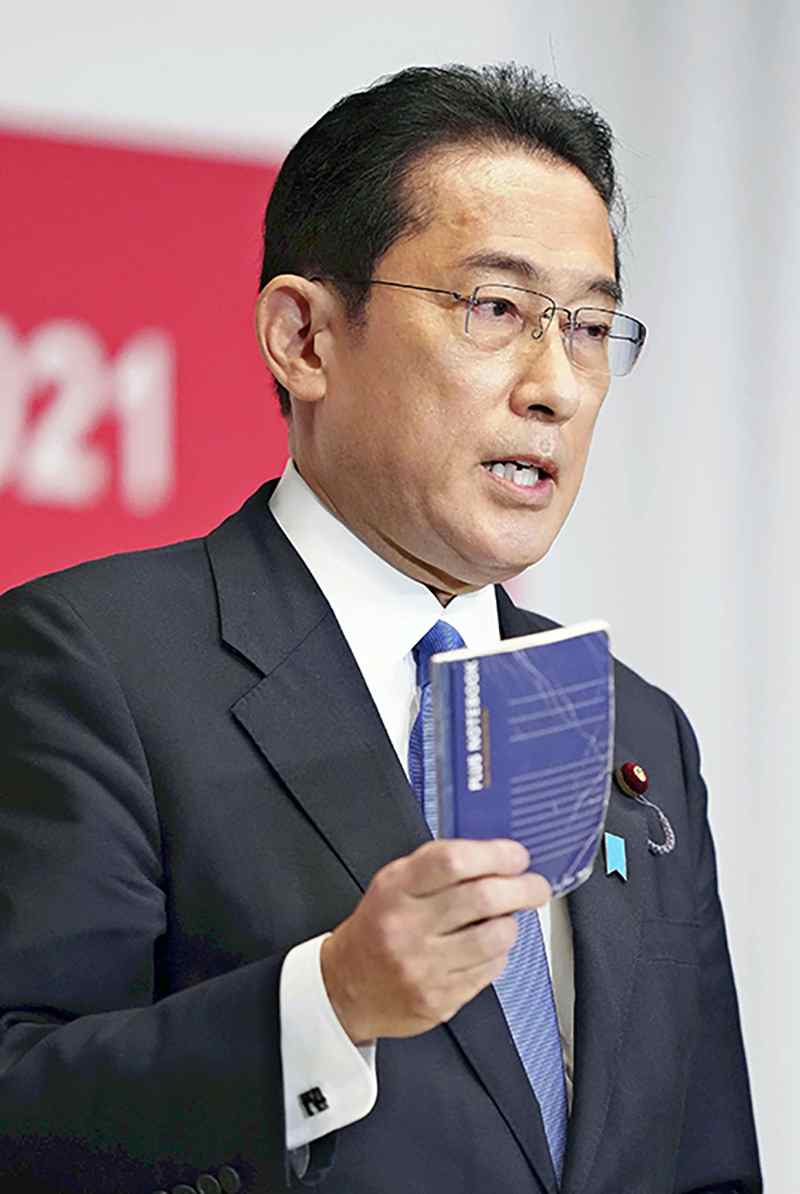 7: Kishida wins LDP presidential race, becomes prime minister
Fumio Kishida, a former chairperson of the Liberal Democratic Party's Policy Research Council, won the LDP presidential election on Sept. 29, defeating Taro Kono, then minister in charge of administrative and regulatory reforms, and other candidates.
Following his designation by the Diet as prime minister, Kishida established his Cabinet on Oct. 4 and dissolved the House of Representatives on Oct. 14. In the lower house election on Oct. 31, the LDP won 261 seats, more than enough for a single-party majority.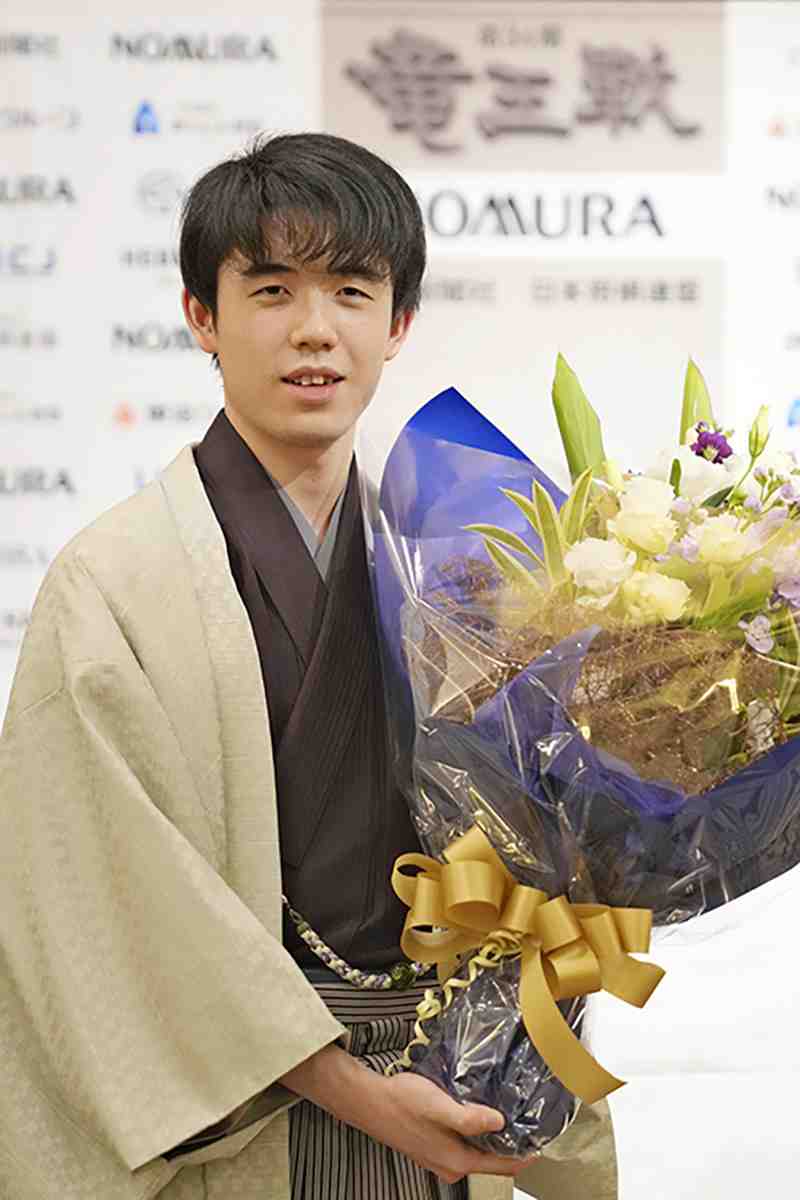 8: Fujii becomes youngest shogi player with 4 major titles
Sota Fujii captured the Ryuo title on Nov. 13, becoming the youngest shogi player to simultaneously hold four major titles at 19 years and 3 months old.
The shogi prodigy broke the previous record held by Yoshiharu Habu, who was 22 years and 9 months old.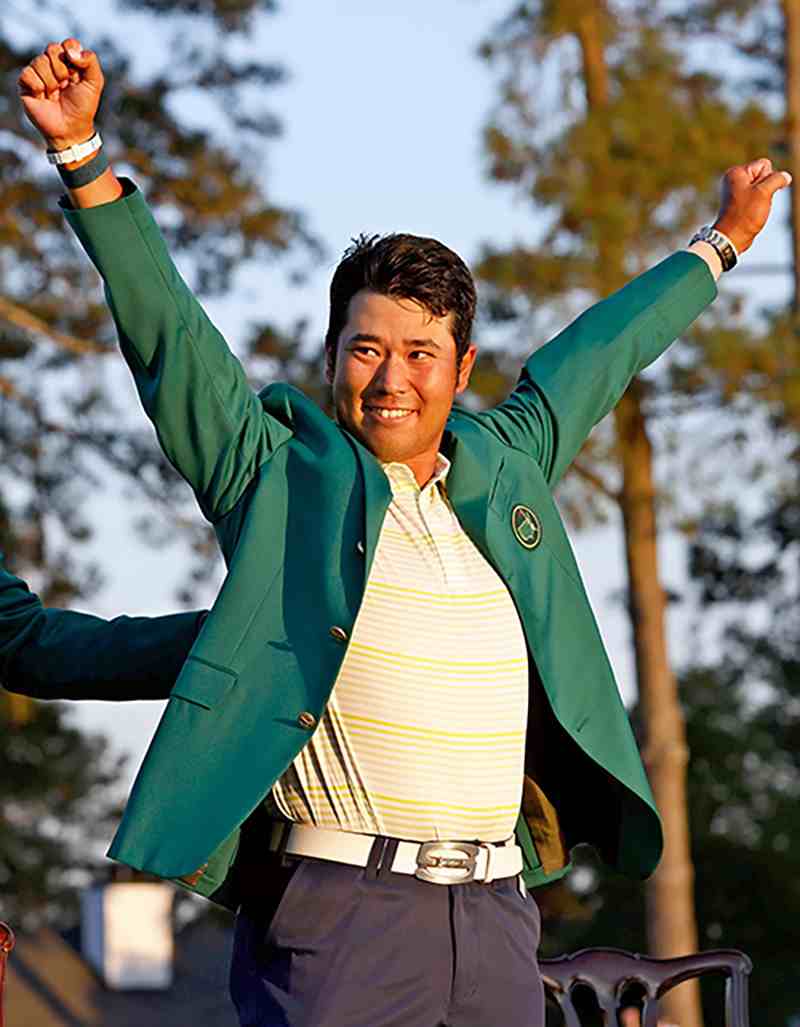 9: Matsuyama wins golf's Masters
Japanese golfers have long been a presence on the U.S. PGA Tour, but none had ever won a major, much less walked off with the green jacket that goes to the winner of the most prestigious tournament in the sport, The Masters in Augusta, Ga. Hideki Matsuyama changed all that by winning this year's Masters on April 11, which also made him the first Asian champion. "There may have been some who thought a Japanese could never do it, but I overturned [that notion]," Matsuyama said at a press conference after winning the elusive title in his 10th appearance.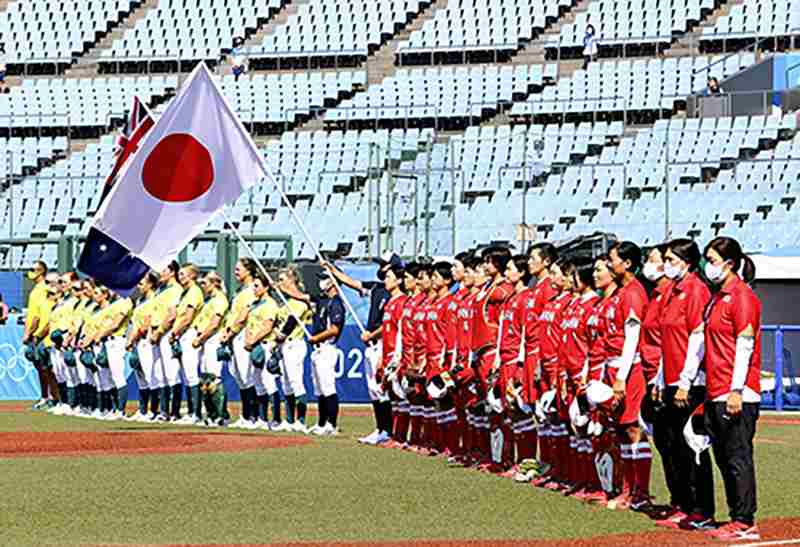 10: Virtually no spectators at Tokyo Olympics
A sudden summer surge in coronavirus infections left organizers of the Tokyo Olympics with the hard choice of either holding the Games without spectators or cancelling it outright. The Games would go on, but fans would be banned from many venues. The uproar from ticket-holders only added to the angst of an organizing committee already reeling from a number of problems and setbacks. In February, Chairperson Yoshiro Mori resigned after making comments perceived as disparaging to women, and just before the opening ceremony, the music composer and show director were forced to resign or stepped down because of revelations of inappropriate actions in the past.
EXTRA: Osaka arsonist kills more than 20
A man set fire to a psychosomatic clinic in Kita Ward, Osaka, on Dec. 17.
Twenty-seven people, including suspect Morio Tanimoto, were taken to the hospital in a state of cardiac arrest. Twenty-five of them were confirmed dead as of 5 p.m. on Dec. 24. The Osaka prefectural police suspect Tanimoto, a patient of the clinic, of attempted mass murder.
Add TheJapanNews to your Google News feed.