Entrepreneurial twins seek societal change toward disabled people through art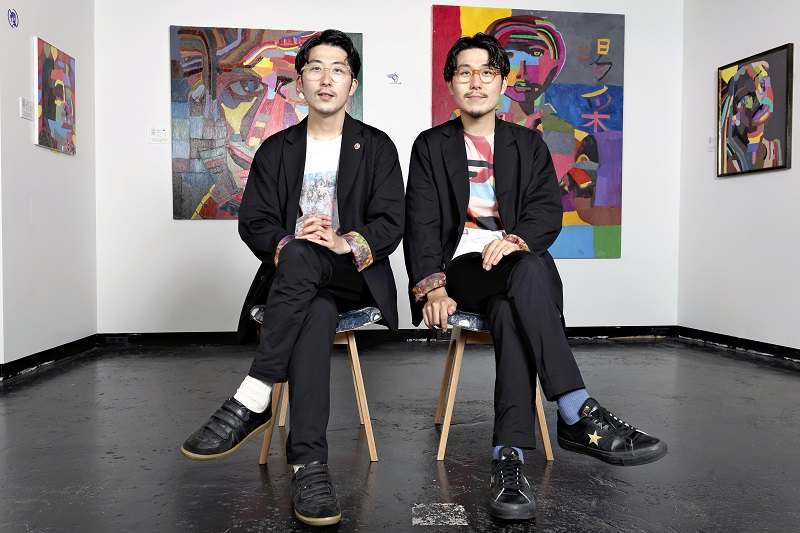 16:43 JST, October 28, 2021
Perspective matters
Two young entrepreneurs who intrinsically know this are on a mission to change societal notions toward the differently abled in a surprisingly simple way: straightforward business.
Takaya Matsuda and his twin brother Fumito run Heralbony Co., a Morioka-based venture firm that contracts with artists with disabilities and incorporates their designs into fashionable products, from neckties to umbrellas, and sells them online.
Heralbony, which celebrated its third anniversary in July, has signed licensing agreements with 14 artists and 23 welfare facilities nationwide. Using the designs of freely imagined and often brightly colored artworks as the basis for everyday products for sale goes beyond the standard thinking regarding employment opportunities for the disabled.
In April, the company opened a gallery in Morioka to sell original paintings.
Heralbony is the brainchild of the 30-year-old twins. Takaya serves as the chief executive officer, and Fumito is the chief operating officer.
The company name comes from a word coined by their autistic older brother, Shota, who used to write "heralbony" in katakana repeatedly in his notebooks as a child. When asked where the term came from, Shota replied, "I don't know."
The twins opted to use the word because the thinking was: Shota is the starting point of the business.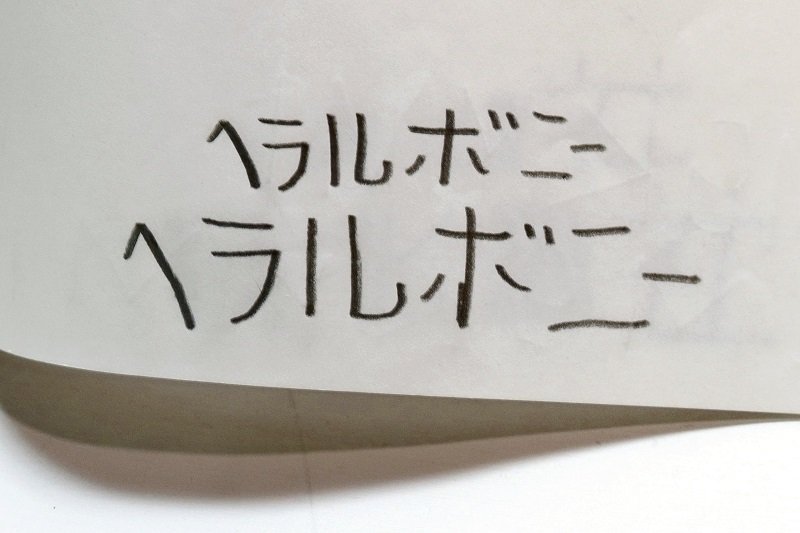 To the pair, Shota, now 33, was a regular brother while growing up, but he was viewed differently by others once outside the house.
There were even times when Takaya and Fumito avoided being around Shota because they were teased by classmates about his peculiar behavior.
While wrestling with their own feelings over Shota's disability, the twins could not douse the anger and sadness they felt over society's prejudice against the differently abled.
Happenstance played a role in such thoughts eventually becoming woven into a business venture.
Several years ago, Takaya was in his second year with an advertising company when he returned home one summer and his mother recommended that he visit the Lumbini Art Museum in the city of Hanamaki in Iwate Prefecture. The museum exhibits the works of artists with intellectual disabilities.
In one piece, code-like motifs were repeatedly drawn to form a large picture. Takaya was enthralled by the grandeur and originality of the work.
"I wanted the world to know about this," Takaya said, recalling that he phoned Fumito afterward to discuss how they could showcase such art.
In 2016, they launched a fashion brand with some friends as a side business and sold silk ties made by disabled people for about ¥20,000 each. Price wasn't the object. The aim was to sell high-quality products and change the mindset that goods made by disabled people are cheap.
The twins sought to collaborate with other companies, but emails didn't get replies and people hung up on phone calls. Yet they were firm in the belief that getting disabled people's art into the world was meaningful.
With that idea in mind, the duo established Heralbony in 2018 and quit their jobs to devote themselves full-time to work they were passionate about.
Things were looking bright by the end of that year. The twins participated in a contest for young entrepreneurs, and their project was judged "an interesting initiative that has an impact on society." Since then, Heralbony has been receiving orders from major companies.
Fumito came up with the idea of selling designs for elaborately decorated fences to construction companies, based on his time in the industry.
Soon, Heralbony's work was being featured in fashion magazines, and its products became popular.
Such success made the parents of the artists happy. "It's like a dream that my child's work gets seen by many people," one said.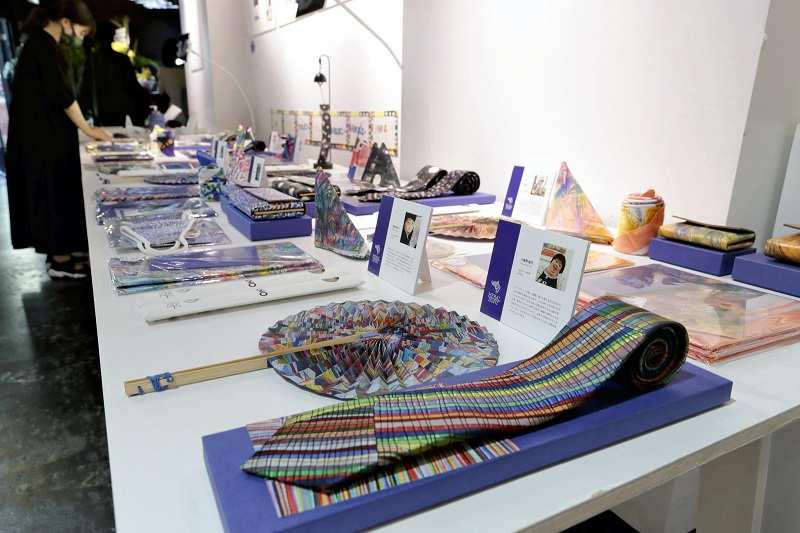 Heralbony pays artists 5% of an item's selling price for each licensed artwork design. In one case, a company paid about ¥300,000 for a design that was used on an enclosure at a factory. The artist's cut dwarfs the average monthly wage of ¥16,000 paid at employment support centers, which provide work for people who have difficulty finding jobs.
"We don't simply want to provide support to these artists," Fumito said. "We want to offer a legitimate valuation of their work."
The word "heralbony," which only existed in Shota's mind until three years ago, now gets over 100,000 hits online.
"If this number increases, I think society will move in a more inclusive direction," Fumito said.
"Fifty years from now, I want to be told that 'the image of welfare for disabled people has changed because of Heralbony,'" Takaya said.
———
Twins Takaya and Fumito Matsuda were born in 1991 in Kanegasaki, Iwate Prefecture. In 2019, they were chosen for Forbes Japan magazine's "30 Under 30" list as people who have changed the world. Takaya is in charge of planning at the Tokyo office, and Fumito manages sales at the head office in Morioka.