Fukushima school reopens as March 11 memorial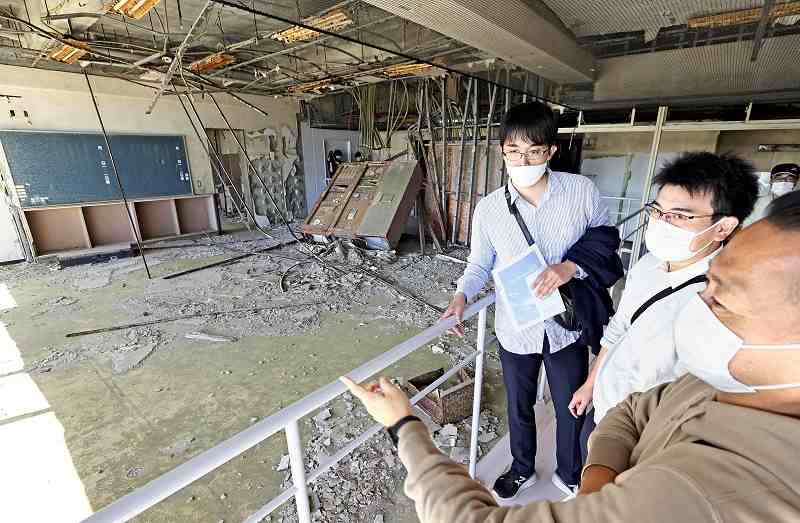 16:41 JST, October 25, 2021
FUKUSHIMA — A school in Fukushima Prefecture damaged by tsunami during the Great East Japan Earthquake in 2011 has reopened as the prefecture's first officially designated ruins to preserve the memories from the disaster.
Time stands still at Ukedo Elementary School in the town of Namie. The classrooms are kept as they were at the time of the quake, with shattered walls and broken clocks. Tsunami water reached close to the second floor of the school, located about 300 meters inland.
While all the students evacuated to safety, 154 people living in the Ukedo district in the town died or have been unaccounted for.
The district had been under an evacuation order due to the nuclear disaster at Tokyo Electric Power Company Holdings, Inc.'s Fukushima No. 1 nuclear power plant, but even after it was lifted in March 2017, most of the area officially remains a dangerous location prone to disasters. Houses are not allowed to be built there as a tsunami measure.
A 23-year-old man who was a sixth grader in the school at the time of the earthquake was reunited with his former classmates at the school for the reopening Sunday.
"I'm really happy that I could be reunited with my friends," the man said. "I hope this place will be a meeting point for people from Ukedo who had been separated after the quake."