Photographer continues mission to convey Japan's Minamata tragedy to world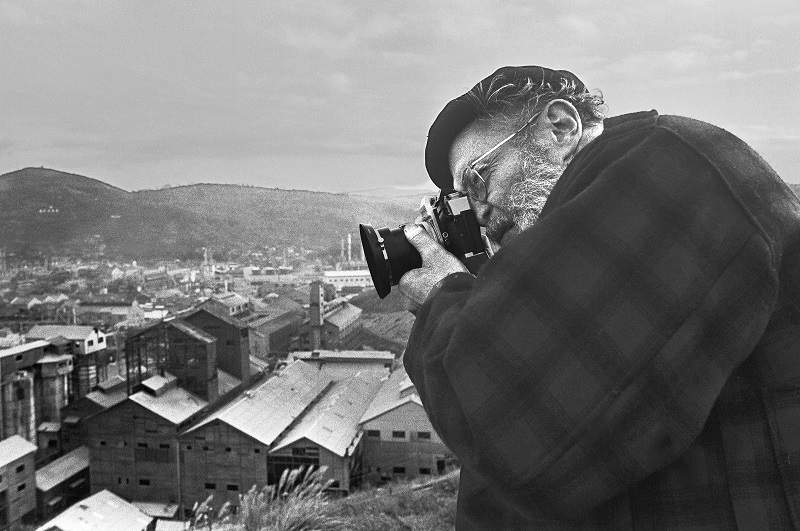 9:12 JST, October 15, 2021
American photographer Eugene Smith (1918-78) moved to the city of Minamata in Kumamoto Prefecture in 1971 and lived there for three years with Aileen Mioko Smith, his wife at the time, and dramatically conveyed the reality of Minamata disease to the world.
However, another photographer was involved in their undertaking, too. Takeshi Ishikawa, now 71, lived with the couple as their assistant to record the lives of Minamata patients.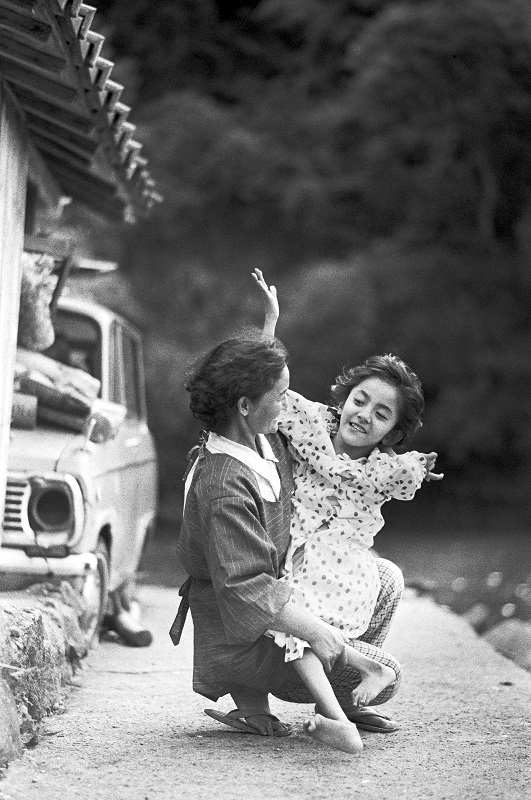 Minamata disease is a toxic neuropathy caused by the ingestion of methylmercury compounds and causes neurological problems. In Minamata, the disorder was caused by methylmercury compounds a Chisso Co. factory was discharging into the sea.
In September 1971, shortly after graduating from a photography school in Tokyo, Ishikawa unexpectedly saw Smith in the Harajuku district where Ishikawa lived and got to know him. Smith was visiting Japan to cover the situation surrounding Minamata disease and ended up asking Ishikawa to help him pack his belongings.
In a twist of events, Ishikawa found himself living with the couple in Minamata from October 1971 for about three years.
One part of Ishikawa's job was to drive the Smiths to patients' homes, Chisso's factory and rallies prior to court battles. Afterward, Ishikawa would lock himself in a darkroom and spend hours developing and printing photos.
The Smiths captured the scenes and events in Minamata on film, and their photographs shocked the world.
One night, Ishikawa found 20 rolls of film by his bedside. "What are they?" he asked Smith. "You should take photos of Minamata, too," Smith replied.
From that point on, Ishikawa joined the couple as a colleague in their reporting work, documenting the disease as a photographer.
He got to know some of the patients, including a young girl named Takako Isayama, who was affected by the disease as a fetus while her mother was pregnant.
The Smiths left Japan in 1974 and published a photo book titled "Minamata" the following year.
Ishikawa flew to the United States at the behest of the couple and helped them put together the book.
For a long time, Ishikawa did not visit Minamata, believing that his photos pale in comparison to Eugene's. Instead, he sought opportunities as a photographer in India and along the Silk Road.
In 2008, Ishikawa went to a photo exhibition on Minamata disease held in Tokyo and felt as if the people of Minamata were calling him to return and take photos in the city again.
He visited the homes of patients he knew and took pictures of them in the same places he had photographed four decades ago.
In 2012, he published a photo book called "Minamata Note 1971-2012" featuring patients, Eugene and Aileen Mioko.
Minamata disease was officially recognized in 1956, and to this day, the patients and their families are still suffering from discrimination and prejudice.
In a time when an increasing number of people are unaware of the disease, Ishikawa is holding a photo exhibition in Tokyo, which will run through Oct. 25.
Smith was always demanding perfect prints, and Ishikawa remembers when Eugene would repeatedly call him "bad boy" every day.
"I have a responsibility to tell people about Minamata disease," Ishikawa said, reflecting on the crucial mission the great photographer passed on to him.
Add TheJapanNews to your Google News feed.