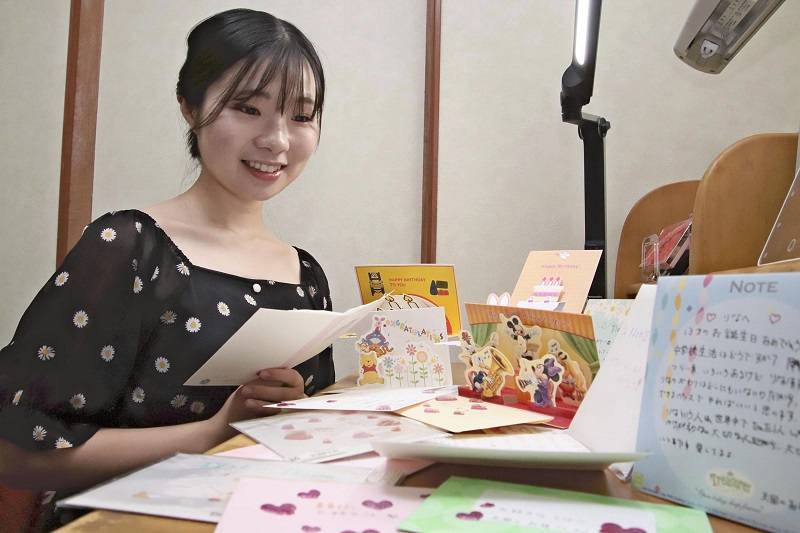 10:57 JST, September 30, 2021
MATSUYAMA — The card arrives every December on her birthday.
For the past 12 years, Rina has found solace and encouragement during rough times in messages written on birthday cards sent from her mother. To Rina, now 17, the return address is heaven.
Rina's mother Junko died of cervical cancer in June 2009 at the age of 34. Before her death and despite being weakened by her illness, Junko penned the letters to her daughter and entrusted them to her lawyer, to be delivered each year on Rina's birthday until she reaches 20.
Rina currently lives in Matsuyama in a "family home," a group facility for five or six foster children cared for by people often with previous experience of being foster parents. There were 417 such facilities around the nation housing 1,660 children under 18 as of March 2020.
Rina, a third-year high school student who is graduating next March, plans to become a child welfare officer.
Surprise and sadness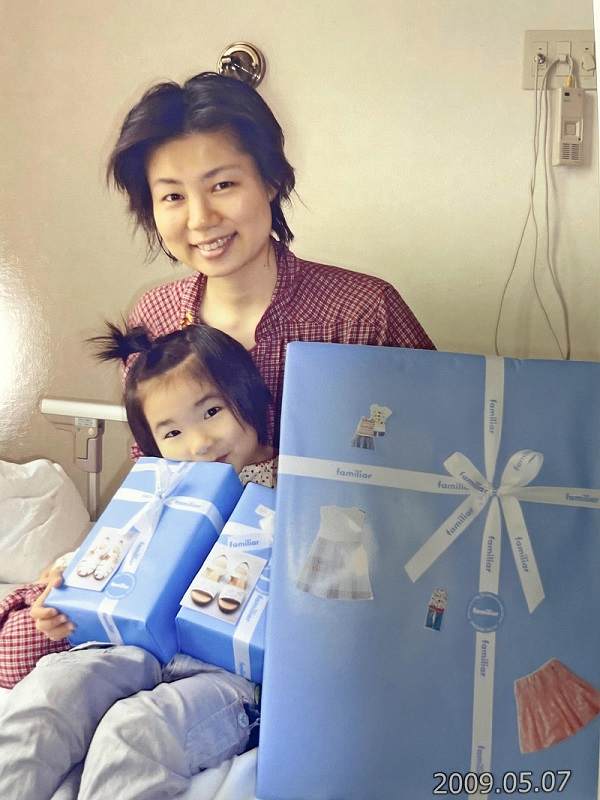 A year before Rina's mother died, her parents divorced. She and her mother lived together in Kobe and even through her illness, Junko always kept a smile on her face.
When her mother was hospitalized, Rina was placed in an orphanage. Six months after her mother's death, Rina received a visit from a lawyer on her sixth birthday.
The lawyer, who had been appointed as her legal guardian in Junko's will, gave Rina a bouquet of flowers and a birthday card addressed to her. It was from Junko.
"Happy birthday! I'll always love you, Rina. I'll always watch over you from heaven."
The writing looked familiar to Rina. Surprised, she asked the lawyer about it, and he told her that he had been entrusted with 15 birthday cards written by her mother just before her death.
It made Rina happy, but it also made her sad, as it presented the reality that her mother was really gone. "She had promised to always be with me…," thought Rina, who could not hold back the tears.
Move to Matsuyama
Prior to her death, Junko told her lawyer and others that she wanted her daughter to be raised in Ehime Prefecture, where she grew up. The next year in 2010, Rina was placed in a family home in the mountains of Matsuyama.
Amid the abundant natural setting, Tatsuya, 76, and his wife Yoshiko, 73, raised Rina as if she were their own.
The card on her 15th birthday was covered with hearts. "It is now 10 years since your mother went to heaven," the message read. "From now on, you will have to choose from among many paths. But you only have one life, so please cherish it."
As Rina got older, the cards contained more kanji characters and the sentences became longer. Last year's card had blurred letters, perhaps from tears. "I'm sorry if it is hard to read as my hands tremble," the card read. "Rina, I made you feel lonely because of this illness, but in my place, I think you received a lot of love from people around you."
Pursuing her dreams
Rina will have to leave the family home when she turns 18. Thinking about her future, she decided what she wants to do is give back to society.
Rina decided she would go to university with the aim of becoming a child welfare officer who helps children. Junko left money to cover the tuition and other costs.
"Her mother was concerned about Rina's future," said Yoshiyuki Sato, 55, the Hyogo Prefecture lawyer who received the birthday cards. "Rina's positive attitude has even cheered me up."
There are only three more birthday cards left to be sent.
Rina said she feels like her mother has always been guiding her. Asked what she would tell her mother now, she replied: "Mother, keep watching from heaven. Being your daughter, I will fight to overcome any obstacles."
Add TheJapanNews to your Google News feed.