Atami mudslide evacuees visit homes, retrieve belongings from off-limits zone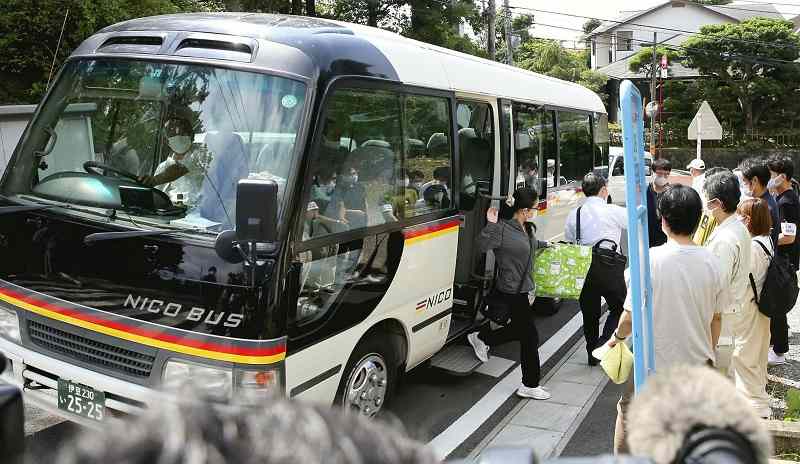 15:21 JST, July 12, 2021
ATAMI, Shizuoka — Evacuees from the Izusan district in Atami, Shizuoka Prefecture, were allowed to visit their homes on Monday morning for the first time since the massive mudslides that devastated the area a week earlier.
The first round of displaced residents boarded a city-chartered bus for the short ride back to the cordoned-off zone, from where they traveled to their homes on foot.
Evacuees were allowed to remain in the zone for about two hours to check on their homes and retrieve any valuables and clothing they could carry.
On the day, a total of 1,700 firefighters, Self-Defense Forces personnel and police officers continued their search and rescue efforts in the disaster-hit area.
The death toll of the disaster rose to 10, with authorities still working to identify the body of one of the victims. The whereabouts of another 18 people remained unknown.
Add TheJapanNews to your Google News feed.