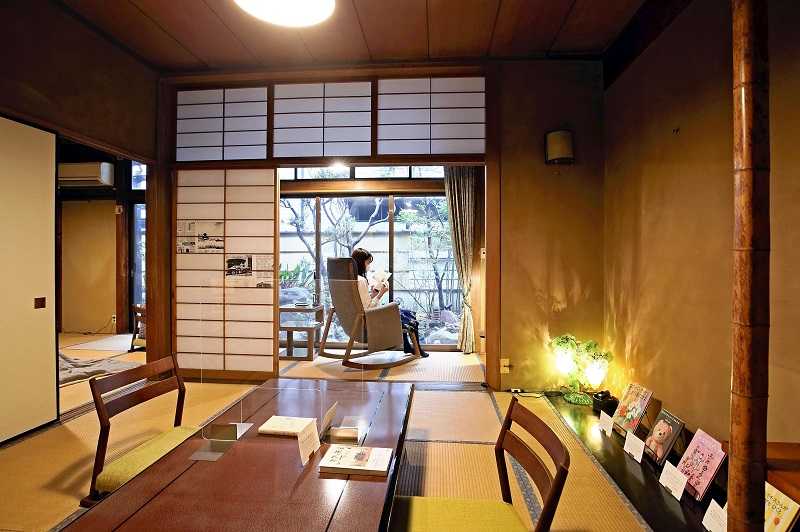 16:24 JST, April 25, 2021
Sitting on the outside deck of the traditional Japanese house amid a silence broken only by the soft sound of a small fountain, visitors begin to gain introspection.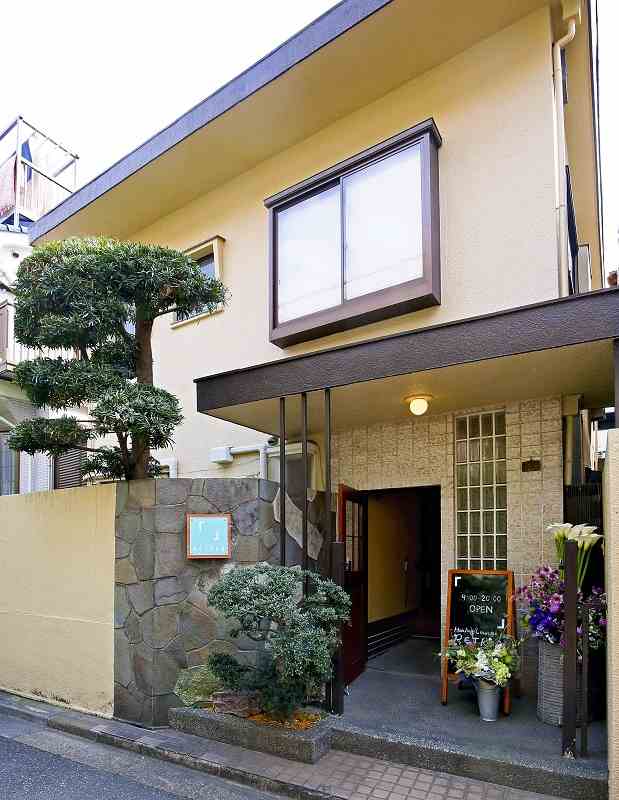 The house, built about a half-century ago in Tokyo's Taito Ward, has started a new life as a healing lounge from this March. Just a five-minute walk from the bustle of JR Uguisudani Station, it sits on a narrow street in the shadows of the nearby commercial buildings. It is an unusually quiet area, as even few residents of the neighborhood pass by.
Upon entering, the staff at the reception desk collect the entrance fee, then offer a beverage. Visitors have a choice of 13 places to sit, from a rocking chair that looks out on the garden to the cushion of the hori-kotatsu, a low table with sunken floor for upright sitting. People can spend their time as they please, whether it be reading, writing or meditating; even just spacing out is OK. Only talking is forbidden.
The lounge has been named RETREA, a combination of the words "retreat" and "area," signifying its aim to provide space and time to restore one's mental health.
The house itself is a two-story wood structure with four tatami mat rooms and one Western-style room, with a total floor space of about 120 square meters. It was built by a married couple in 1973, at the final stage of Japan's period of rapid economic growth, and was where they raised their four children, three boys and a girl.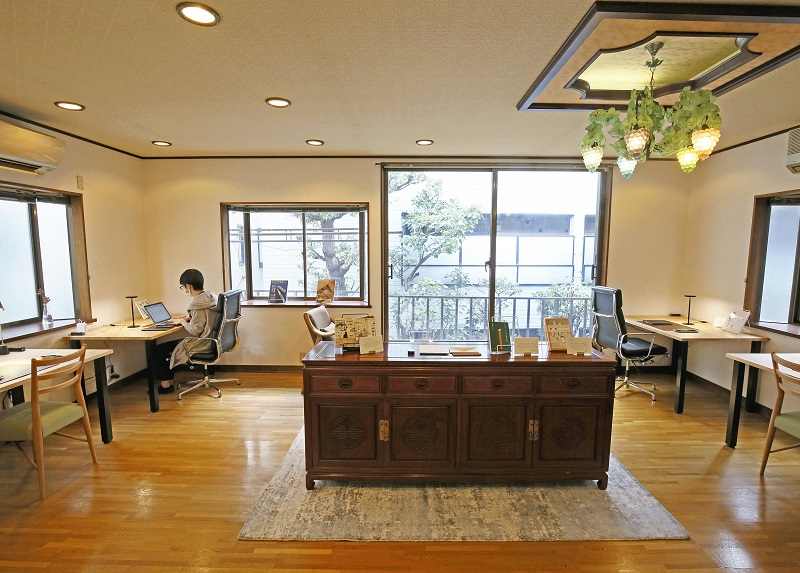 After both parents passed away in recent years, it was left empty, and the now grown children searched for a way to use the house that holds such dear memories for them. They turned to Fukuoka City-based real estate company BESTAYTE, which specializes in utilizing idle properties under the theme of "connecting memories," and hired it to manage the house. BESTAYTE also operates a nearby hotel.
"Even using the same materials and the same design to build the same house, it just won't be the same," said Shinya Tominaga of BESTAYTE's corporate planning office. "That's because the atmosphere created by those who lived there and their attachment to the home still remain as assets. As such, we want to avoid tearing down the building and keep the connection."
"When we try to think of ways to get maximum use out of the most important characteristic of the home — that it has a sense of peace and coziness — the idea of a 'healing lounge' hits the mark."
A 25-year-old female company employee from Tokyo's Koto Ward was impressed with the effect of her first visit.
"When I came to see what it was about, I felt I was naturally being pulled away from everyday life amid the quiet. It felt like I was coming back to life. Like getting a massage for the body, I want to come back regularly for a mental reset."
RETREA is open from 9 a.m. to 7 p.m. The price is ¥500 for the first 30 minutes (¥350 for every 30 minutes thereafter), or ¥2,200 for a full day (readmission is permitted). One complimentary beverage is included, regardless of the price. Reservations are not necessary. Online working and studying is allowed.
Closed on Monday and Thursday except public holidays.
(Old & New is a series exclusive to The Japan News.)
---
Click here to watch the video
---
Add TheJapanNews to your Google News feed.