3/11 Family Chronicle 4 / Moving forward in disaster-hit city in Northern Japan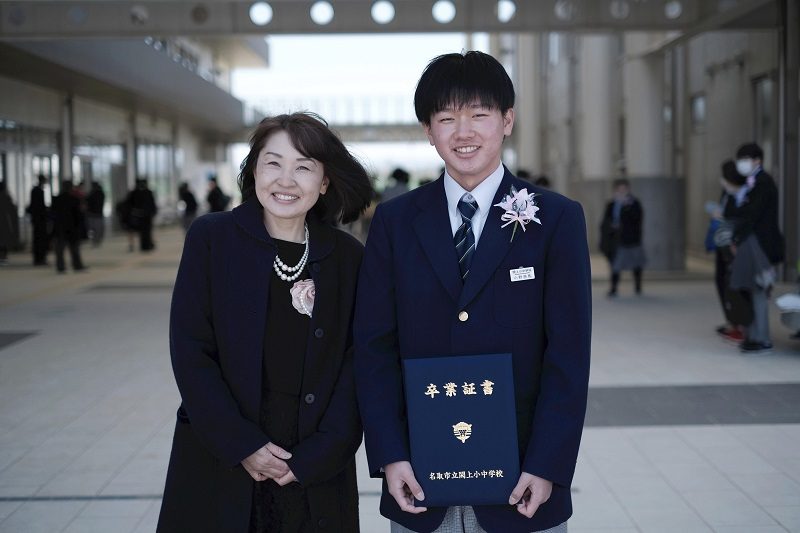 11:59 JST, March 23, 2021
On March 9, Naoko Ono received an unexpected letter from her son Ryoma, who had just graduated from the Natori municipal Yuriage elementary and junior high school.
"Can you buy manga for me if I pass the high school entrance exam?" the letter said. Naoko, 50, laughed, thinking her 15-year-old son had grown from his days as a child in daycare during the earthquake to someone who could blatantly ask for rewards.
At the end of the letter, her shy son had written, "Thank you for raising me so far."
The words showed her just how much he had grown.
There are new houses around the school from which Ryoma graduated. His mother was impressed to see just how much reconstruction of the disaster-hit Yuriage district had progressed.
Yuriage is a semi-agricultural and semi-fishery district. It flourished as a port town to transport lumber in the Edo period (1603-1867) and is known as a production area of quality akagai clams. The bustling port town suffered devastating damage from the tsunami, which left about 750 people dead or missing — about 10% of the population.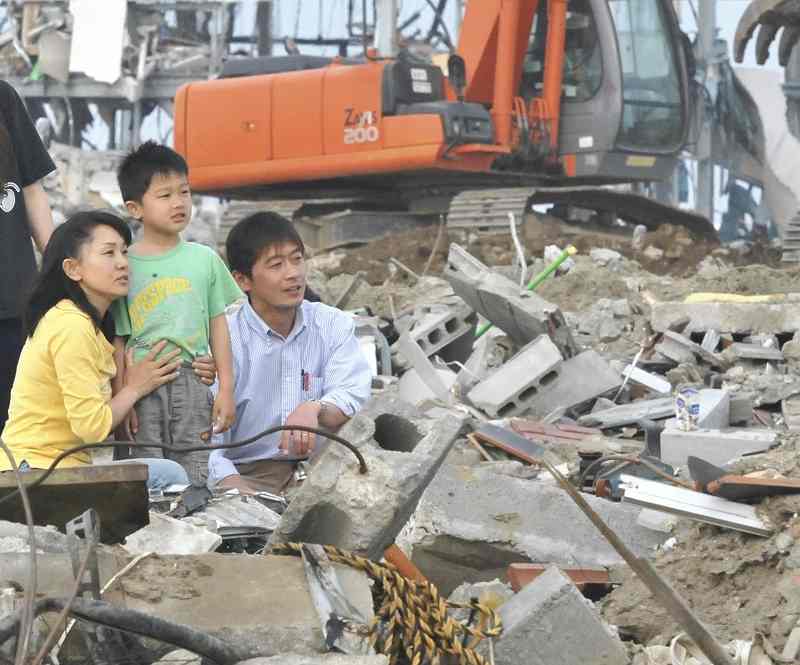 Just after the earthquake occurred, I visited evacuation centers in various parts of Miyagi Prefecture and interviewed people affected by the disaster. There I met the Ono family, who had fled from the Yuriage district on March 28, 2011.
Naoko was a nursery school teacher, and she had attended the graduation ceremony for her students the day of the earthquake. It struck just as she had reached home from the ceremony.
The fish shop across the street collapsed before her eyes. She desperately ran to an elementary school designated as an evacuation site, where she was reunited with her husband Naomitsu, 47, her daughter Sayaka, 21, who was a fifth-year elementary school student, and Ryoma, who was in daycare.
Naomitsu and his father Akira ran a liquor shop called Yamaneya Shoten. Their shop was washed away by the tsunami, and Akira, who was then 68, was reported missing.
Naoko was one of those directly affected by the disaster, but being the nursery school teacher, she tried to cheerfully recall her experiences to me when I had asked. Looking back, I think she had just tried hard to fight back the overwhelming feelings of hopelessness she must have felt.
Akira was later found dead.
The family members, who lived in temporary housing, had different feelings about whether to return to Yuriage. The Yamaneya Shoten liquor shop opened in the Taisho era (1912-26) and had been supported by local residents. Naomitsu, the fifth owner of the shop, wanted to keep ties with the district where he was born and raised, as had the late Akira.
Naoko, however, hailed from inland Miyagi Prefecture, and she could not forget the fear of the tsunami. The scene of removing debris to clear the land was depressing to her. It made her feel like everything would disappear from Yuriage, even though she understood it was all part of the reconstruction process. Her children were also deeply traumatized after having seen people washed away by the tsunami.
Finally, the family decided they would live further inland but run their shop in the Yuriage district. First, they built a house in Natori about six kilometers away from the sea in the autumn of 2016. The Yamaneya shop was relocated within the same district where it had been before, about one kilometer away from the sea. It was reopened as a restaurant in February 2020.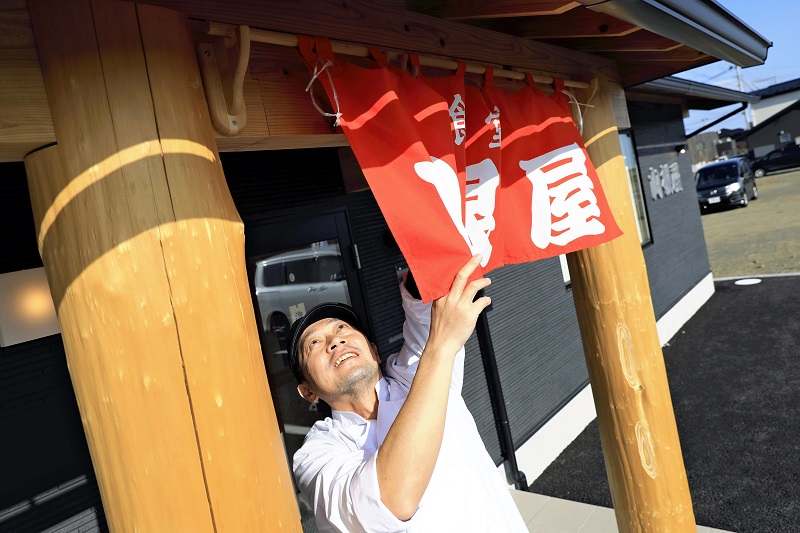 "I think my ancestors and father have led us to this," Naomitsu said.
As 10 years have passed since the disaster, Sayaka is now a third-year college student.
"Before the earthquake, I didn't like being in a rural area, but now I understand it is a town full of warmth," she said.
When Ryoma began junior high school, he could have chosen one further inland from his home. However, he wanted to spend time with his childhood friends, so he chose the Yuriage junior high school, which was a newly established school combining elementary and junior high schools. He and his friends helped each other when they prepared for the high school entrance exams, and now Ryoma is happy he chose the Yuriage junior high school.
Naoko is working as a nursery school teacher in the Yuriage district, which she had once been so afraid of. At 2:46 p.m. on March 11, tears welled up in her eyes when she heard a siren at her workplace.
"I can't forget what we went through, but now I know how to act when a disaster occurs," Naoko said. "I wanted to contribute to Yuriage."
The family continues to live in the district.
Ono family profile:
Naoko Ono, 50, lives in Natori, Miyagi Prefecture, with her husband Naomitsu, 47, her daughter Sayaka, 21, and her son Ryoma, 15. Around the time of the March 11, 2011, Great East Japan Earthquake, Naomitsu and his father Akira, then 68, ran a liquor shop together. That shop and their home were washed away by the tsunami, which also killed Akira.
Add TheJapanNews to your Google News feed.