3/11 Family Chronicle 2 / Agonizing losses rarely discussed by survivors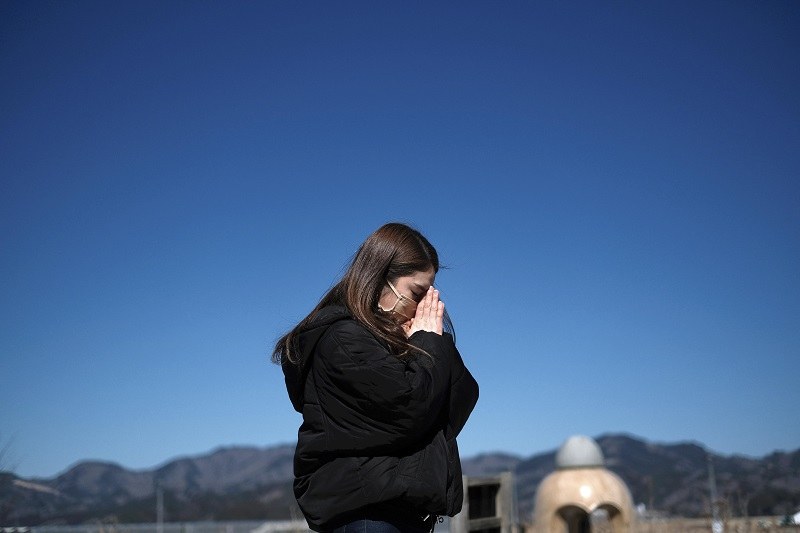 12:33 JST, March 22, 2021
"The time I spent together with my younger sister is nearing the same amount of time that has passed since she left us … and that scares me."
Yui Kano, 24, made that statement in February this year as she pondered the fact that a decade has gone by since the disaster. Yui lost her younger sister Ai, then 12, in the quake-triggered tsunami. Ai was a sixth-grader at Okawa Elementary School in Ishinomaki, Miyagi Prefecture.
The three Kano siblings, all girls, included the eldest Yu, now 27; Yui, the middle child; and the baby Ai, all of whom shared a close relationship.
Yui lived under the same roof with her younger sister for 12 years. She has survived a decade since Ai's death.
Yui now works at a nursery school in Sendai, and last autumn, the events of that fateful day became a topic of a conversation among her colleagues.
"What was it like at the time of the disaster?" someone asked.
"I was in Ishinomaki," Yui said.
"It must've been a difficult time, I imagine? Was your house OK?"
"It was all right."
Never was she questioned any further than that, nor would she offer any more details.
The fact that she had lost her younger sister at the tsunami-hit Okawa Elementary School was a dark topic. Anyone talking with her might be at a loss for a words if they felt they had to respond to it, she thought.
"I suppose everyone has something in their lives, like having lost relatives or their houses being swept away in the tsunami. But nobody talks about such things," Yui said.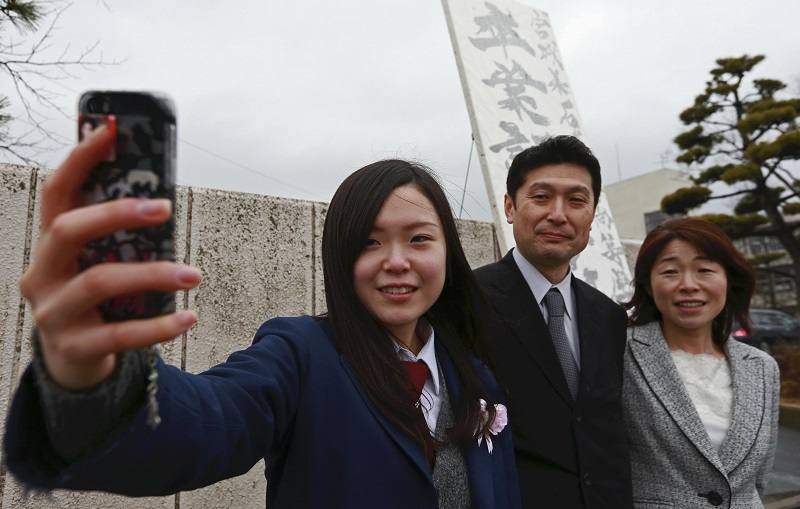 Now that 10 years have passed and with reconstruction progressing, the heartbreak that was inflicted by the quake disaster has become something of an "off-limits topic" in disaster-affected areas.
"Sometimes I feel like the time I spent with Ai was all in my head," said Yui, who does not want to allow her memories of the disaster to fade away and does not want to forget about her little sister. But she is unwilling to talk about them. It is still hard for her to discuss her feelings.
It was April 28, 2011, the 49th day after the disaster, when Ai's remains were recovered on the premises of Okawa Elementary School. A Buddhist ritual is usually held to commemorate a deceased person on the 49th day after their death.
On that day, when I was passing by the school building after I finished gathering information at a joint memorial service in Ishinomaki, I met Ai's father and mother, Takao and Akemi Kano, both 52, who had just concluded a sad reunion with their child.
The couple had visited Okawa Elementary School almost every day following the disaster, continuing to search for Ai. On the day Ai's body was discovered, Takao, his eyes swollen from sobbing, said with tears rolling down his face, "We were searching all through the area [where the remains were located], and even though you were so close, it took this long to find you. We're sorry."
Redeveloped as a memorial for the disaster, the Okawa Elementary School building will be open to the public from April.
Takao said he hopes it can be a teaching tool about protection from disasters.
"For the children, including Ai, and the others who died, I hope that many kids will visit the site, particularly those who didn't experience that disaster."
Akemi, however, thinks of it differently. Going to see the building conjures up images of her daughter, who was found buried in a mass of mud and rubble, and also the memories of seeing other children whose bodies were strewn about. So she opposed the idea of preserving that part of the school.
Seventy children were killed at Okawa Elementary School, and four are still missing. The search continues.
"Even though 10 years have passed, you know, I still hope that the children are being searched for," Akemi said. "I also sense varying degrees of enthusiasm from those who are striving to reconstruct the affected areas. It seems that [these 10 years] have gone by in an instant."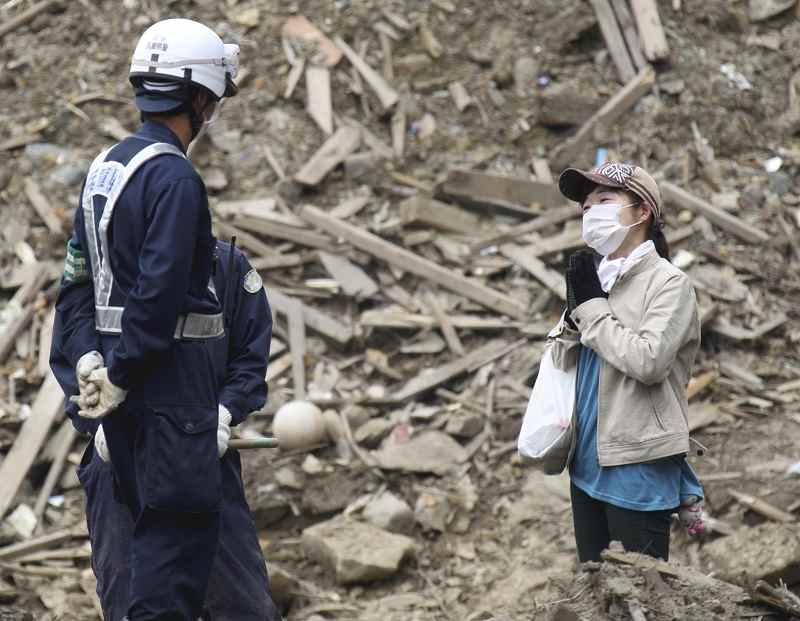 Coping as survivors
On the morning of March 7, Yui, Takao and Yu visited a memorial set up on a wooded hill near the school. It was the spot where Ai was found.
The three put their hands together to pray as Rento, Yu's 5-year-old son, and Aoto, his 4-year-old brother, innocently ran around.
Before the disaster, the laughter of the three sisters had been heard incessantly as they played in the living room at the Kano residence. One month after the disaster hit, Ai would have joined the basketball club at the same junior high school where Yui was enrolled.
Yui has not spoken much about Ai with others. However, in recent years, she has come to mention fond memories of Ai more often. The two surviving sisters increasingly share the wish that they could do the things they have been doing together with Ai, such as going to coffee shops and talking about their love lives. If the three of them were all together, the experience would be much more fun, they feel.
"Although we were not particularly wealthy, our family of five was extremely happy back then."
Yui will never forget her little sister, nor Okawa Elementary School. Ai will live on in her memory.
Kano family profile:
Takao and Akemi Kano, a couple who live in Ishinomaki, Miyagi Prefecture, lost their youngest daughter, Ai, then a sixth-grader at Okawa Elementary School, in the 2011 tsunami. Ai was very fond of basketball. Yu, their eldest daughter, holds a job while rearing two children. The Kano's second daughter, Yui, now lives on her own in Sendai.
Add TheJapanNews to your Google News feed.