15:44 JST, March 13, 2021
The use of outdoor folding chairs in parks and along riverbanks is gaining popularity amid the coronavirus pandemic, during which widespread calls to avoid closed spaces, crowded places and close-contact settings have boosted the appeal of reaching for a folding chair and relaxing outdoors, alone or with a friend.
Once a month, Miku Kano relaxes by the river near her home in Toyota, Aichi Prefecture, drinking coffee and reading books on her folding chair. "I can relax and experience an atmosphere different from my everyday life, close to my home," said Kano, 34.
Compared with picnic mats, which need to be wiped down and folded after use, the minimal fuss of folding chairs is another appeal when it's time to head home.
In 2016, writers Nao Suzuki and Hiroyuki Kobayashi coined the term "chairing" to describe the act of taking a folding chair on walks and sitting down from time to time to relax and enjoy a drink.
The popularity spread gradually after the expression started appearing in magazines, and the two published a book on how to enjoy the activity in 2019. The popularity of the term seems to be increasing, with posts tagged with the expression #chairing appearing on Instagram.
"Unlike benches, you can sit anywhere you like," Kobayashi said. "It's healing to take notice of aspects of nature that often get ignored, such as birdsong and reflections in water."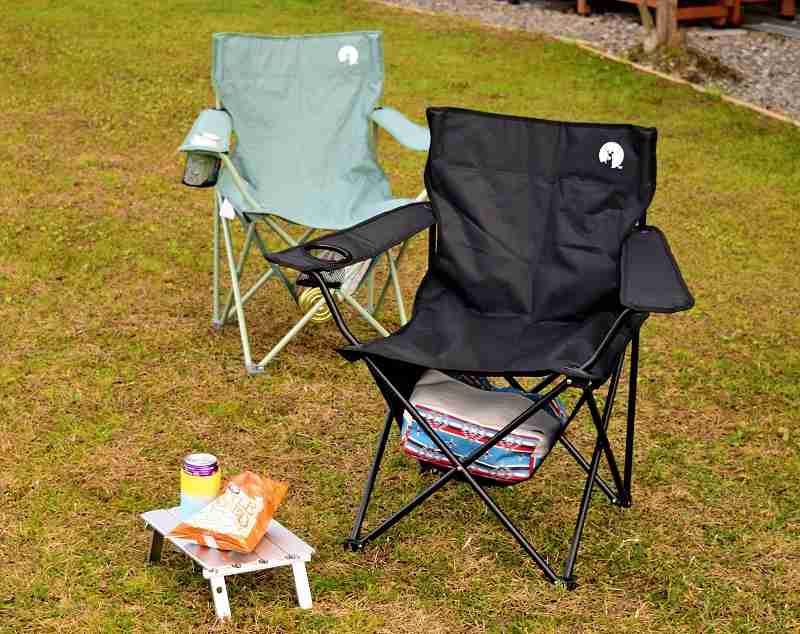 Suzuki said, "It isn't an activity that should be prepared in advance, but something one or two people can enjoy on a whim."
And you don't even need to stray too far.
During the state of emergency in April and May last year, Suzuki said he used folding chairs to relax on his balcony. "Appreciating the familiar scenery in a new light felt somewhat special."
Compact, lightweight chairs are best for carrying around, and recently products focused on relaxation have started to appear.
Captain Stag Co., a major outdoor equipment manufacturer based in Sanjo, Niigata Prefecture, released a new chair in January that has space to store items under the seat.
"[Foldable] chairs can help people enjoy the outdoors. It would be great if more people seized the opportunity to enjoy nature," said Yosuke Takanami of Captain Stag's outdoor products division.
Those who decide to give chairing a go in parks and elsewhere are encouraged to follow common-sense rules: choose uncrowded locations, avoid disturbing people around you, don't leave trash and don't play loud music.
Add TheJapanNews to your Google News feed.