Kumamoto: Castle Regains Pre-disaster Appearance in Show of Recovery from Earthquake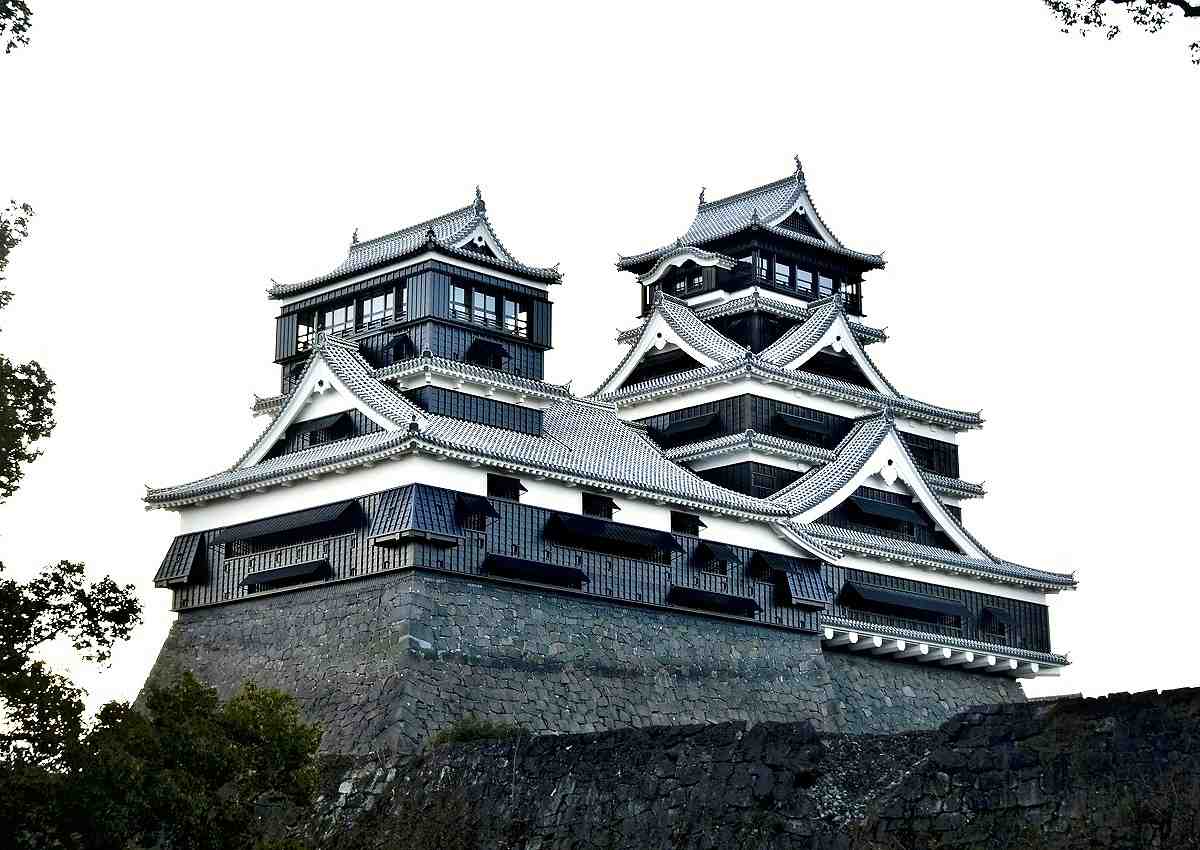 17:47 JST, February 12, 2021
KUMAMOTO — The towers of Kumamoto Castle have been restored to their majestic pre-disaster appearance and can be viewed for the first time in about five years following extensive damage caused by the 2016 Kumamoto Earthquake.
The symbol of Kumamoto will be reopen to the public on April 26 for a special viewing of its interior.
The larger of the two towers consists of a keep with six floors above ground and one basement floor, and the other has four floors above ground and one basement floor. They were severely damaged by the earthquake, with parts of the stone foundation and roof tiles collapsing and the walls cracking.
In the restoration work, the collapsed pieces of stone were reused and restacked, and the top floors of both keeps were dismantled and rebuilt with lighter roof tiles.
For the special viewing, work is underway to install a ramp at the entrance of the castle.
Other parts of the castle have yet to be restored, and it is estimated that it will take nearly 20 years to restore the entire Kumamoto Castle.
Nagabei rampart made stronger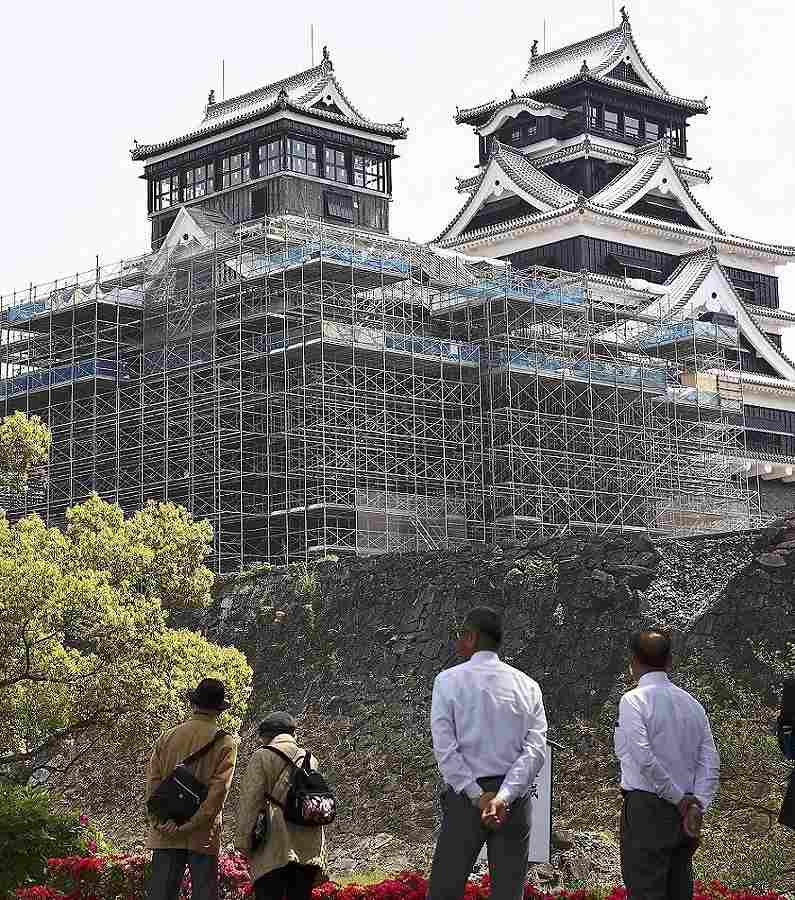 The restoration of the 242-meter long nagabei rampart of Kumamoto Castle has also been completed.
The rampart is located along the river on the south side of the castle and is designated as a national important cultural property. Over 80 meters had collapsed during the earthquake. The Kumamoto city government dismantled it and had been working on its restoration from February 2019.
For the reconstruction, 70% of the wood and roof tiles and 90% of the stone pillars were reused from the original ones. The wall and stone pillars were then connected with stainless steel reinforcements to prevent them from collapsing due to strong winds.
Add TheJapanNews to your Google News feed.