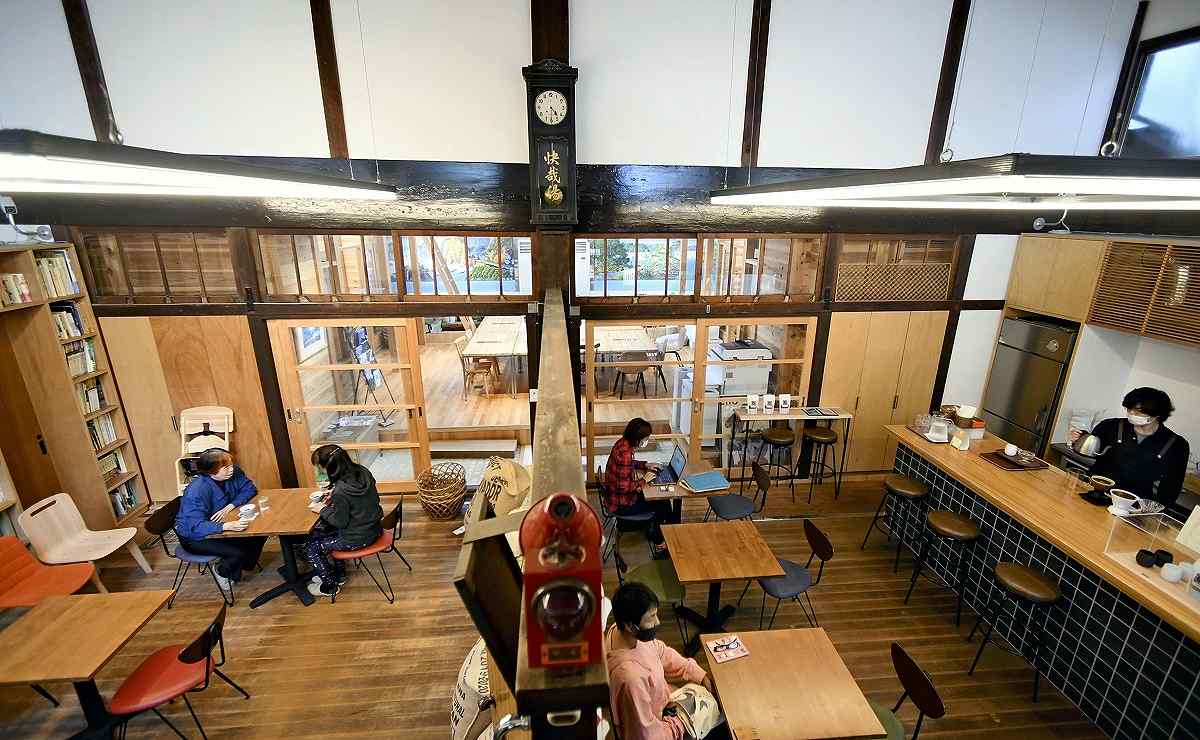 16:32 JST, January 31, 2021
Kaisaiyu is not your typical bathhouse. Built in the Shitaya district of Taito Ward, Tokyo, in 1928, the bathhouse survived World War II and was beloved by local residents until 2016. It was later transformed into a cafe and a construction company's office space.
The bathhouse's current situation was not 100% intentional. There were some lucky turns along the way, partly because some of the regular customers had strong attachments to the old wooden structure.
Izuru Nakamura, a 36-year-old construction company employee, had been a bathhouse customer since his student days and losing the "best part" of his daily life was a sad idea for him. So after the bathhouse pulled the plug and shut its doors, Nakamura explored ways in which his favorite washing spot could be utilized. The company where he works ended up converting the bathing area into an office space and has been using it as such since 2019.
Later that year, a hotel management company employee was making courtesy calls in the area, as a new hotel was scheduled to open soon nearby. After dropping by Kaisaiyu, Nakamura and the employee came up with the idea of converting the changing rooms into a cafe.
Around the same time, Naoki Yasuda, 27, applied for a job at the hotel, which was looking to hire a tour guide. He had previous experience operating a cafe and was also a native of the Shitaya district. Furthermore, in his childhood he lived in a building that also housed a public bathhouse on the ground floor. Because of this background, he was asked to work at the cafe rather than as a tour guide.
The cafe, Rebon Kaisaiyu, was created by renovating the bathhouse's changing rooms. The gentle scent of wood, a bandai front desk and a high and spacious ceiling now welcomes customers while retaining at least part of the atmosphere that the bathhouse once had.
"I never imagined I would be able to work in my beloved hometown, and that my job would be at a building with a public bathhouse that has the kind of coffee I like," Yasuda said.
The cafe, which opened in July, attracts people of various ages, from the young to the old. Some of them said they had been coming to Kaisaiyu since their childhood days.
"The bathhouse went from being connected to history to a place where people can connect with each other now," said Mako Oshikawa, a 32-year-old employee of the hotel management company that runs the cafe.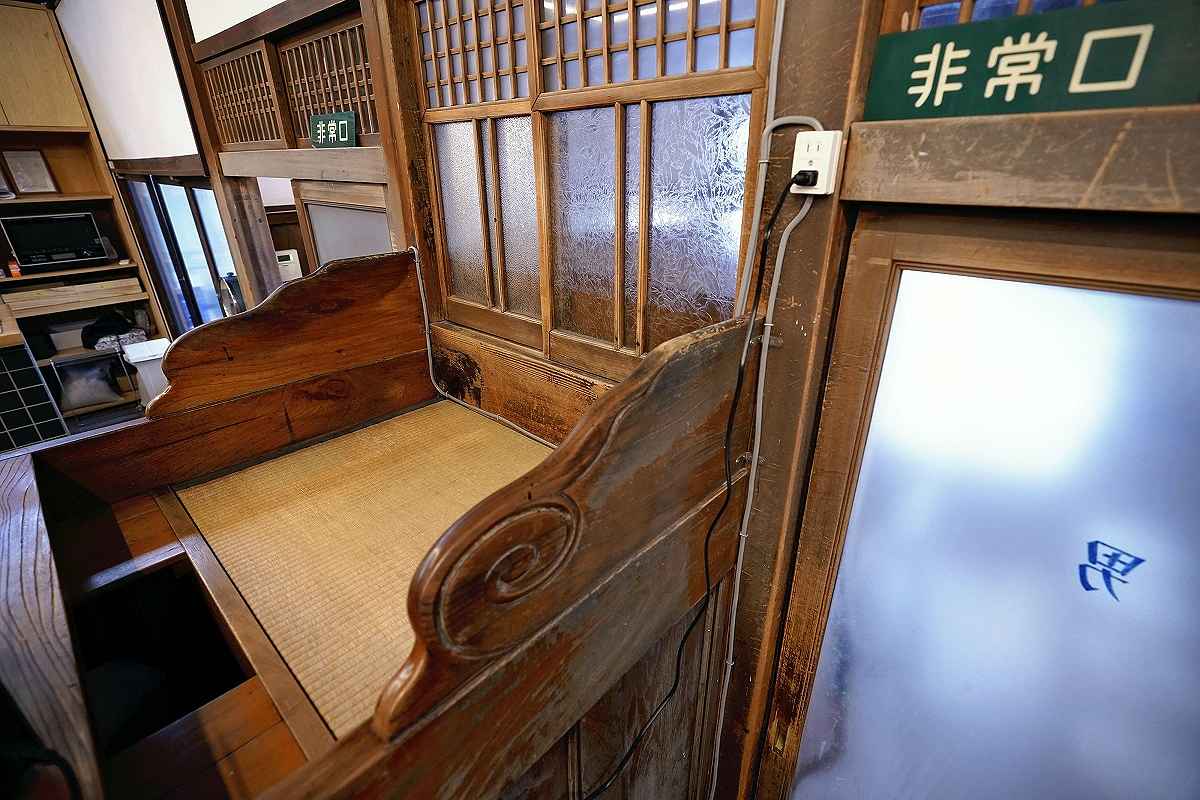 Add TheJapanNews to your Google News feed.