Explosive Device Thrown at Kishida Might Have Contained Metal Parts to Make It More Lethal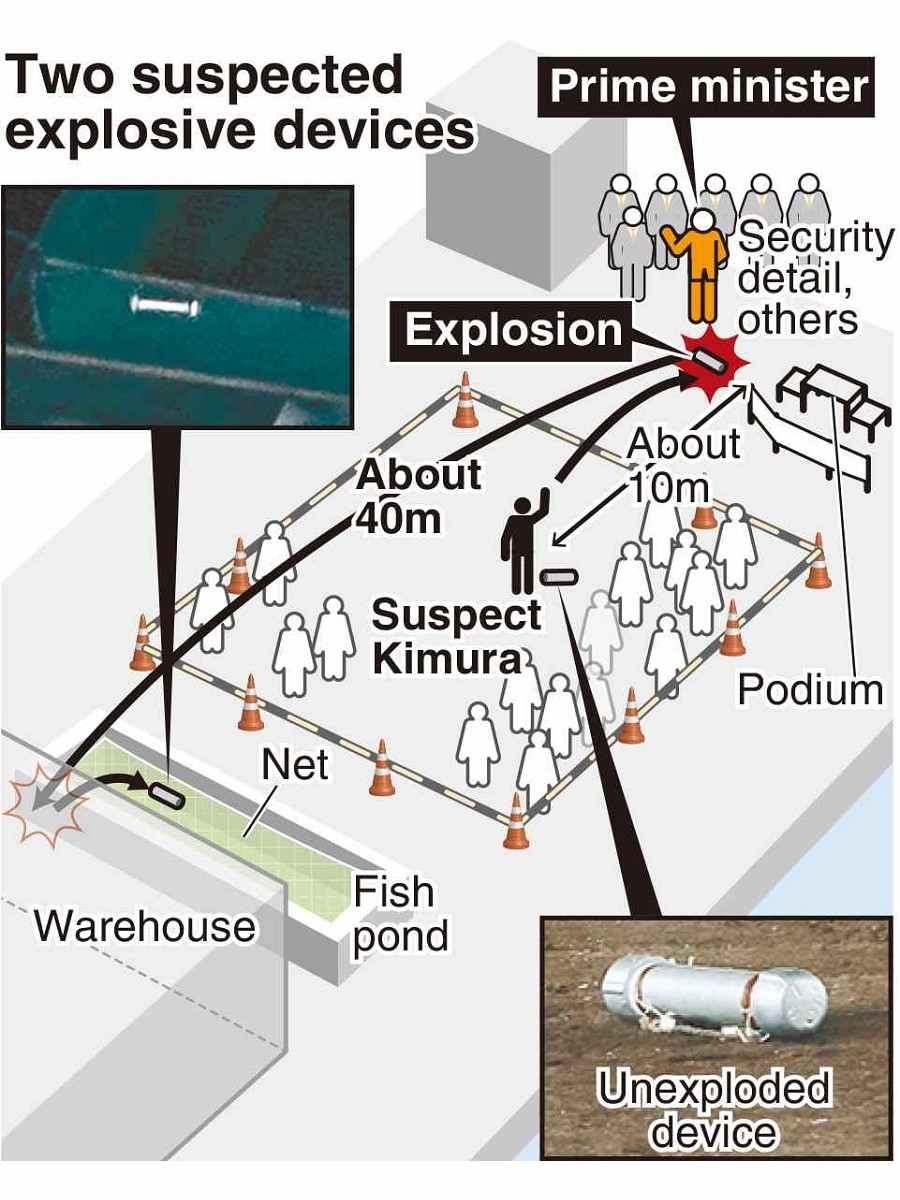 17:50 JST, April 18, 2023
WAKAYAMA — Metal parts that appear to be nuts were attached to an explosive device that was thrown at Prime Minister Fumio Kishida before a campaign speech in Wakayama City on Saturday, investigative sources have said.
There is a possibility the lethal capabilities of the device could have been worse if the nuts had scattered in the explosion. The Wakayama prefectural police are looking into the structure of the two devices found at the scene.
Kishida was in the city to deliver a speech at a fishing port in support of a ruling Liberal Democratic Party who is running in the Wakayama Constituency No. 1 House of Representative by-election, which takes place on Sunday.
Photos of the scene prior to the explosion showed an about 20-centimeter-long cylindrical device with what appear to be nuts attached to a fuse-like mechanism.
The device exploded about 50 seconds after it had been thrown.
Kishida was evacuated to safety by his security detail before the explosion.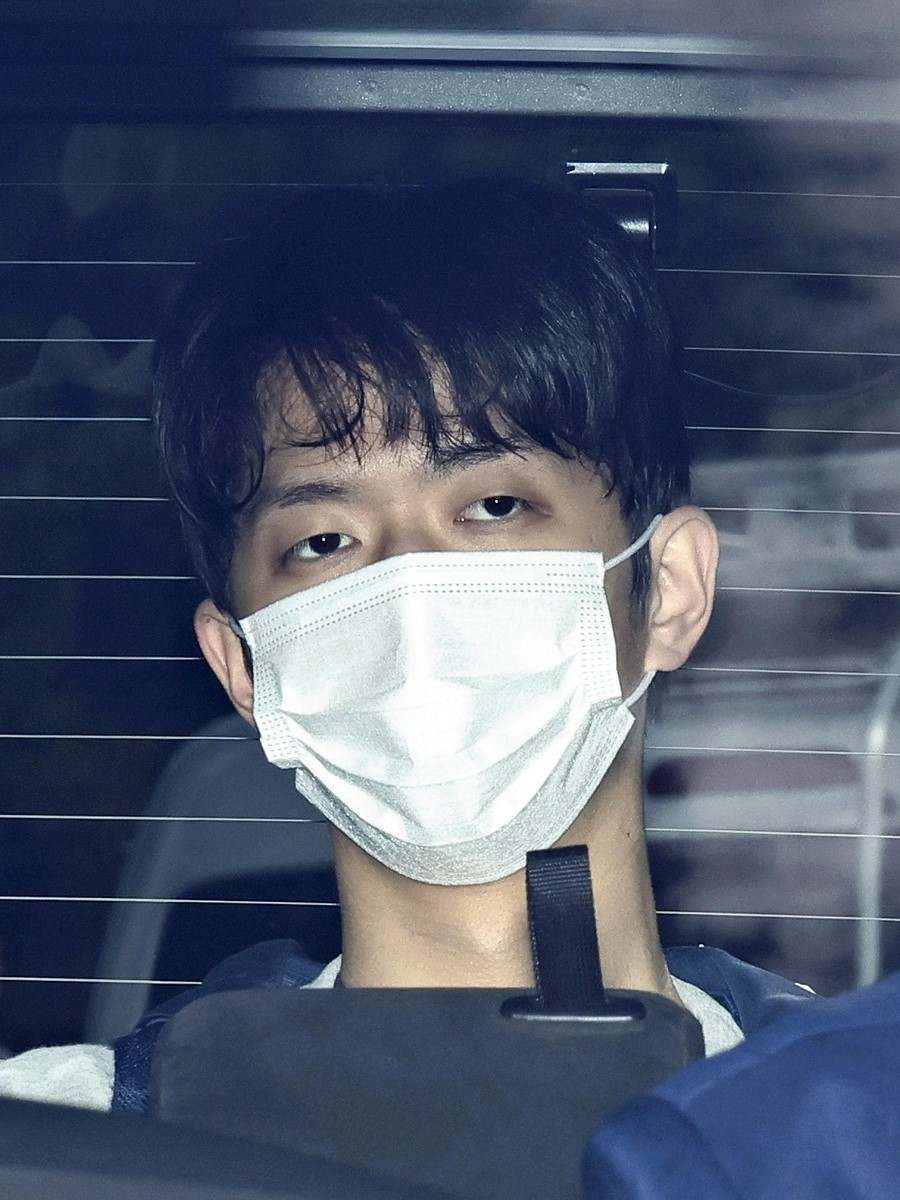 The police arrested 24-year-old Ryuji Kimura, 24, from Kawanishi, Hyogo Prefecture, at the scene, over his suspected involvement in the attack.
Metallic debris thought to be from one of the explosive devices was found at the port during inspections conducted after the incident, including a pipe-like object that was on a net covering a fish pond about 35 meters away from the point of explosion.
Damage to an external wall of a warehouse about five meters from the pond is thought to have occurred when the device hit the wall.
It is thought that the device flew over the crowd of about 200 people in the blast, hitting the warehouse before landing on the net.
Kimura was taking another suspected explosive device from his bag when he was seized. He also had a lighter.
The prefectural police believe he intended to light a second explosive after throwing the first device.
A second unexploded device was retrieved at the scene. It was also about 20 centimeters long with what appeared to be a fuse-like mechanism.
Prefectural police seized about 90 items including what appears to be gunpowder and steel piping from the suspect's home in Kawanishi.
Related stories
---
---
---
---
Add TheJapanNews to your Google News feed.