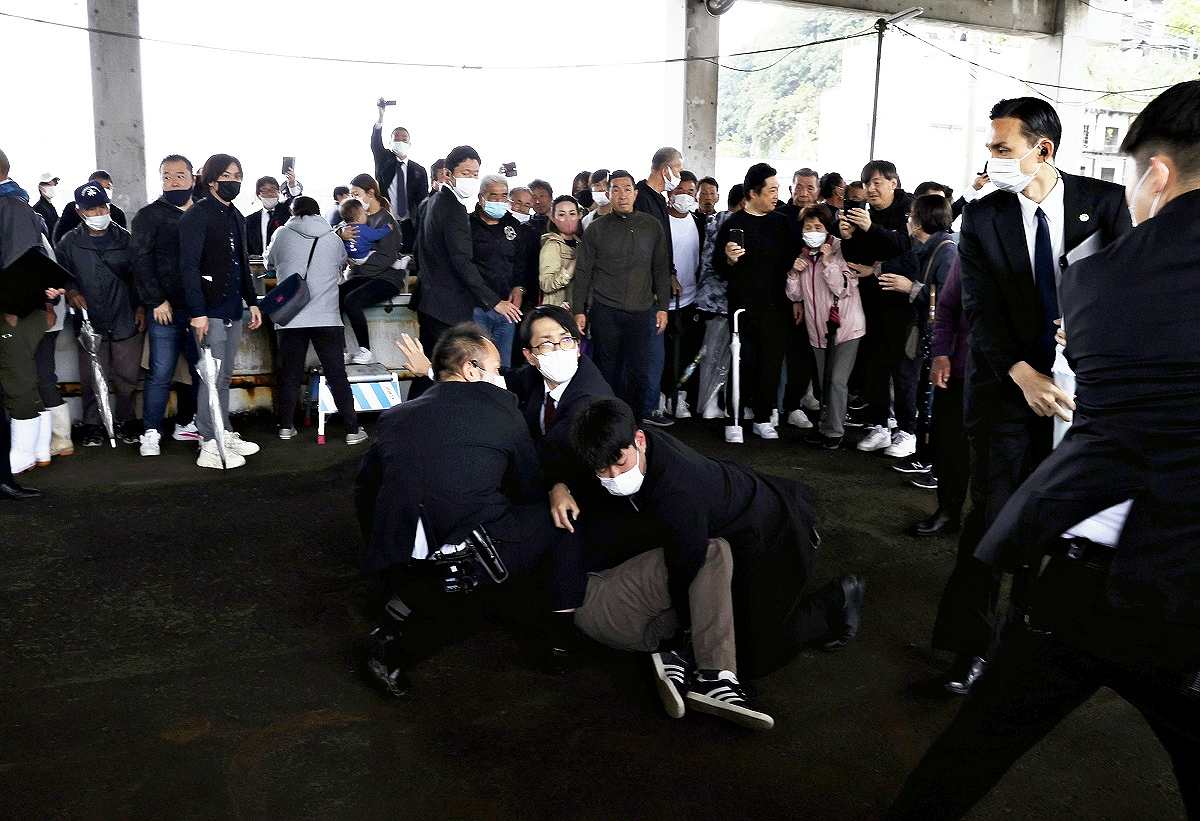 17:29 JST, April 15, 2023
Prime Minister Fumio Kishida was evacuated from Saikazaki fishing port in Wakayama City on Saturday morning after a smoke bomb-like object was thrown, followed by an explosion and smoke.
Police authorities said that Kishida was unharmed, and no injuries were reported among the public. Wakayama prefectural police arrested a 24-year-old man from Kawanishi, Hyogo Prefecture, at the scene on suspicion of forcible obstruction of business.
According to Liberal Democratic Party headquarters, Kishida was visiting the port to support the LDP candidate running in the by-election for Wakayama Constituency No. 1.
Kishida toured the port in the morning and had been scheduled to deliver a speech around 11:25 a.m., but the explosion occurred just before he was to begin his talk. More than 200 people had gathered to hear him speak.
According to witnesses, Kishida sampled seafood at the port and was about to deliver his speech alongside the candidate when a silver, smoke bomb-like object measuring about 15 centimeters long was thrown.
Screams were heard and a man was apprehended. Shortly after police officers shouted, "Get away!" an explosion was heard, followed by white smoke.
Kishida was immediately surrounded by security guards and evacuated from the scene.
A second smoke bomb-like object was found near the arrested man. According to police sources, security personnel from the Metropolitan Police Department and Wakayama prefectural police were on alert at the scene.
In July last year, former Prime Minister Shinzo Abe was shot and killed while delivering a stump speech in Nara City. The National Police Agency subsequently reviewed its VIP protection measures and changed the system to involve the NPA more proactively, with the agency checking security plans prepared by prefectural police.
LDP Secretary General Toshimitsu Motegi said: "I just spoke with the prime minister, and he was uninjured. It's extremely regrettable and condemnable that such an outrageous act took place during the election period, which is the foundation of democracy."
According to the LDP, Kishida was to continue his campaign tour as scheduled, except for the scene of the explosion. In the afternoon, he delivered a speech in front of JR Wakayama Station in Wakayama City and addressed the morning incident, saying: "A loud explosion occurred. The police are investigating the details. We're fighting an important election for our country. We must unite and see it through."
A senior LDP official said, "If we were to cancel the tour, it would mean we'd given in to violence."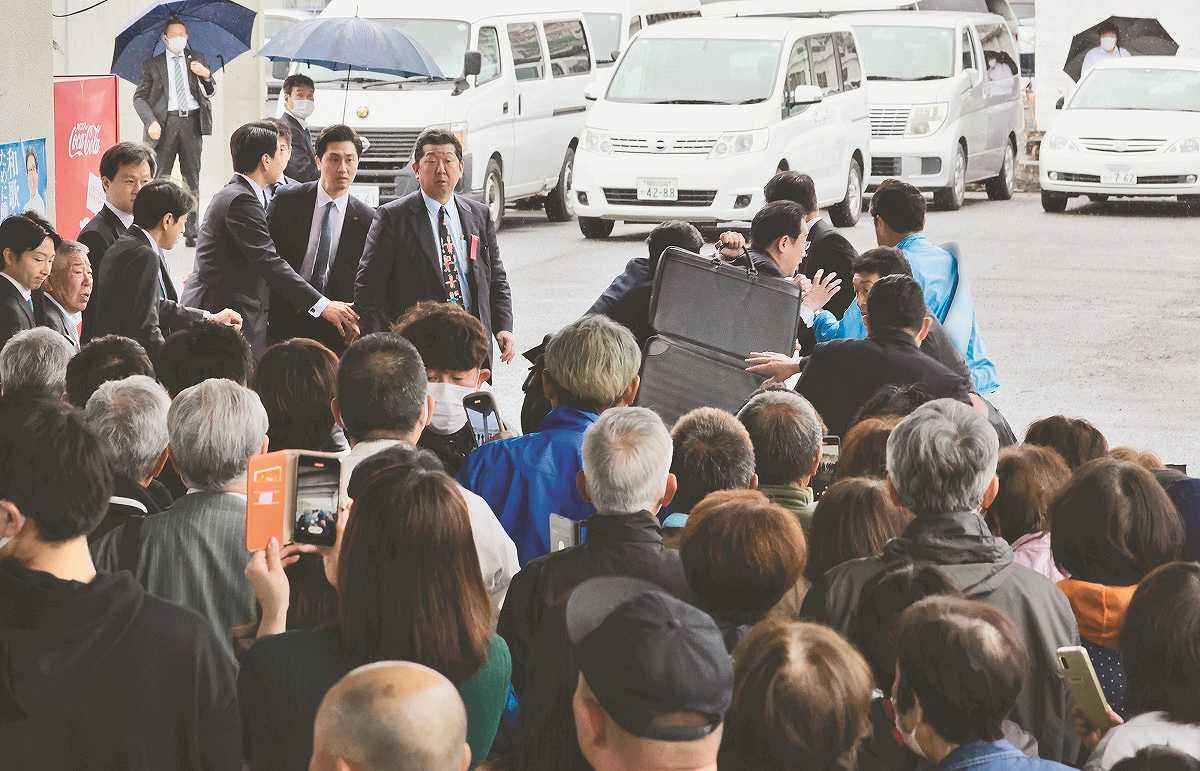 Add TheJapanNews to your Google News feed.