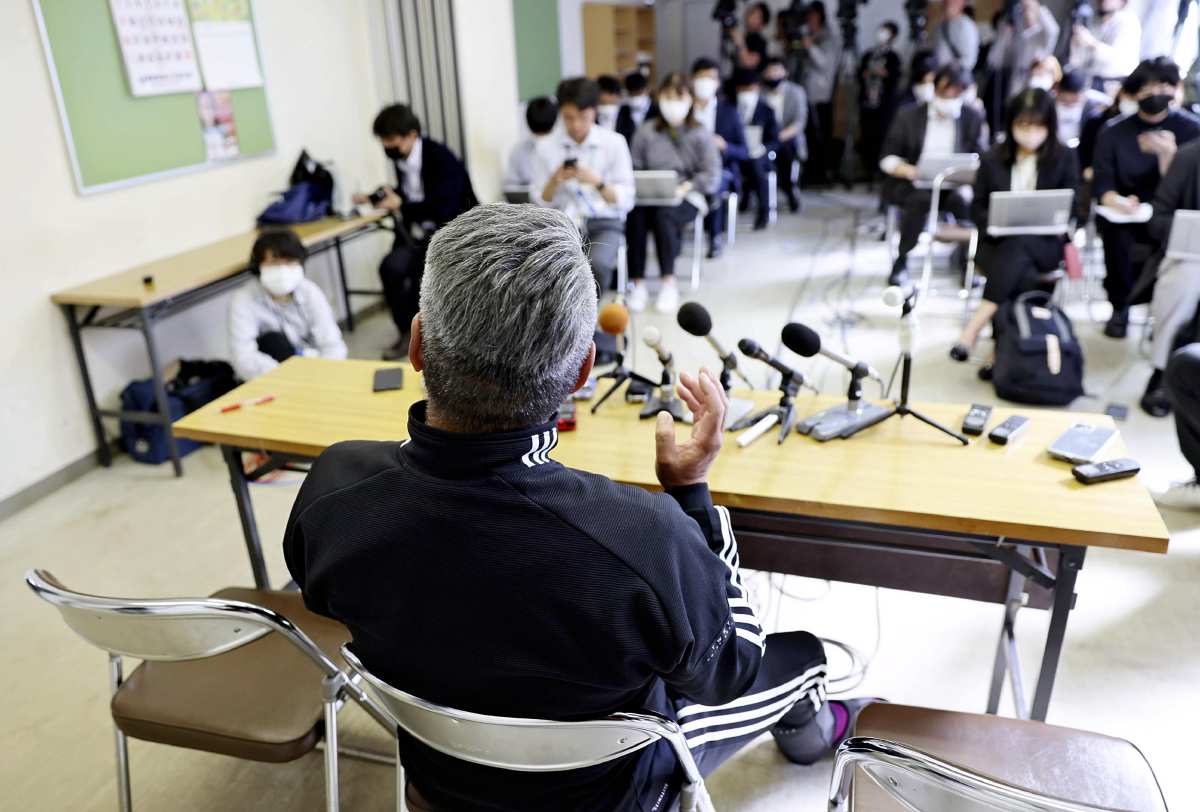 17:16 JST, April 18, 2023
Seeing what turned out to be an explosive device thrown in the direction of Prime Minister Fumio Kishida, the 54-year-old fisherman allowed his instincts to kick in.
Without hesitation, he applied a wrestling headlock on the assailant and subdued him to the ground. "My body just quickly went into action," said the man, whose name was not disclosed.
The explosive device was thrown in Kishida's direction just before he was going to give a stump speech for a by-election candidate in Wakayama on Saturday. Police quickly arrested 24-year-old Ryuji Kimura on suspicion of forcible obstruction of business.
The fisherman told reporters on Monday that he was waiting for the prime minister to begin his speech at around 11:25 a.m. when he noticed that Kimura, who was slightly ahead of him to his left, threw an object toward Kishida.
Seeing that Kimura was still holding something else in his hand, he went into action and tackled Kimura using a headlock. Kimura never said a word throughout the incident, the man said.
As nearby police officers and others converged on the scene, the man handed the suspect over to the police. It was immediately after that that an explosion was heard.
Kimura possessed what appeared to be another explosive device as well as a knife. "I break into a cold sweat thinking that my life may have also been in danger," the man said.
The incident comes with memories still fresh of the shooting death of former Prime Minister Shinzo Abe during a campaign speech in Nara in July last year.
"I recalled that incident, so the moment the device was thrown I thought something was odd, and I was able to get the suspect down," he said.
The man said he later received a phone call from Kishida. "I truly appreciate what you did today," he quoted Kishida as saying.
Related stories
---
---
---
---
Add TheJapanNews to your Google News feed.