LDP to ask ex-Prime Minister Noda to deliver Diet eulogy for Abe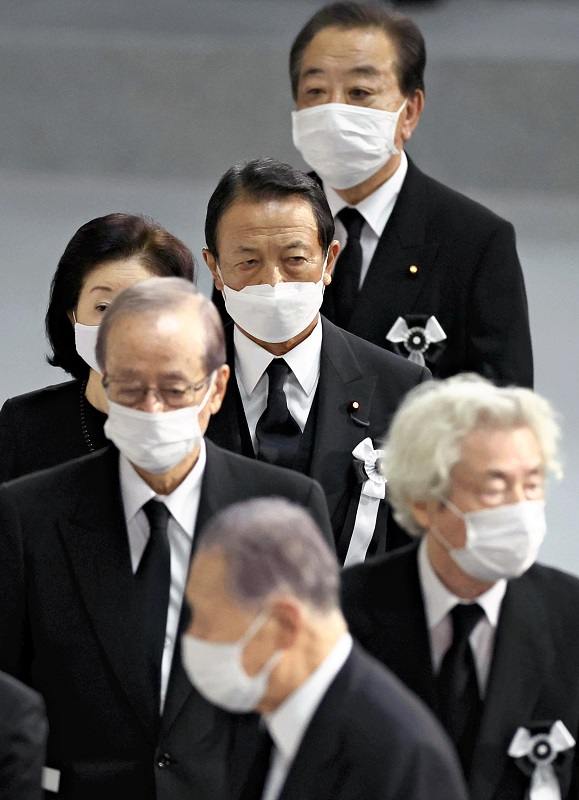 13:59 JST, October 6, 2022
The Liberal Democratic Party is poised to ask former Prime Minister Yoshihiko Noda of the main opposition Constitutional Democratic Party of Japan to deliver a Diet eulogy for former Prime Minister Shinzo Abe, according to sources.
The LDP wants the eulogy to be delivered during a plenary session of the House of Representatives in the current Diet session, the sources said.
Initially, a proposal had emerged to select former LDP Secretary General Akira Amari to deliver a eulogy during the extraordinary Diet session in August. However, the idea was shelved due to opposition from the ruling and opposition parties, with some members saying a former prime minister would be more appropriate.
Noda and Abe had a memorable exchange during a 2012 Diet debate, when then Prime Minister Noda told Abe, then president of the LDP, that he would dissolve the House of Representatives. The LDP went on to win the election in a landslide, returning Abe and the conservative bloc to the seat of power.
CDPJ executives were against the holding of a state funeral for Abe and did not attend the ceremony on Sept. 27, but Noda was among the guests. As a result, some LDP members think Noda would be the right person to deliver a Diet eulogy.
Add TheJapanNews to your Google News feed.