Digital torrent / China wary of data-rich IT firms' expansion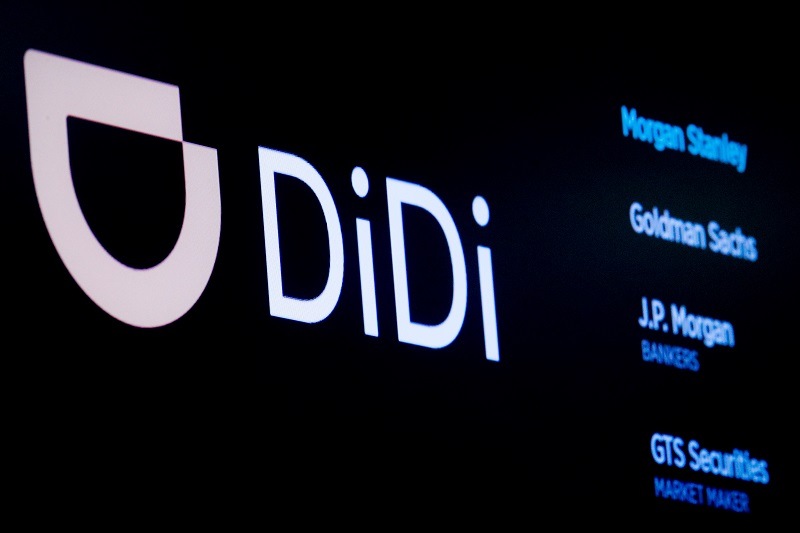 17:57 JST, September 13, 2021
China, although transitioning to a digital society at a furious pace, is now experiencing a strong backlash. At the center of controversy is the handling of data, which has become a major "resource" for the nation.
On June 30, the eve of the 100th anniversary of the founding of the Chinese Communist Party, Didi Global Inc., China's largest ride-hailing company, went public on the New York Stock Exchange, 11,000 kilometers from Beijing.
Being listed on a stock market is normally a momentous occasion for any company, but there was neither a traditional listing ceremony nor a message from the top management at the time of Didi's listing. Just two days later, the rather unusual listing took a dark turn.
Causing an international shock, the Chinese authorities said in a public notice, "We will conduct an 'internet safety review' of DiDi." On July 4, smartphone app stores were made to stop offering Didi's app after Chinese authorities said they had found that DiDi had illegally collected and used users' personal data. On July 16, seven government departments launched on-site investigations of the company.
The authorities apparently focused on the big data held by DiDi.
Annually, nearly 400 million people use DiDi in China alone. On average, 25 million times a day, information is collected on who gets into and out of cars, and where they do it. The high-definition maps used in the development of automated driving systems collect detailed information, including data on buildings and land features around the roads, and on the flow of people and vehicles, throughout China.
In the United States in December, then-U.S. President Donald Trump had signed into law the Holding Foreign Companies Accountable Act, which is aimed at removing Chinese companies from U.S. exchanges if they fail to comply with American auditing standards for three years in a row.
The Chinese authorities apparently became wary that important data related to "national security" might leak out from Chinese companies listed in the United States.
Criticism
DiDi was not alone in being targeted by the Chinese authorities.
In April, People's Bank of China Deputy Gov. Pan Gongsheng called the core of the business model of Ant Group, Alibaba's fintech arm, "inappropriate." The central bank issued an order to block "inappropriate connections" between Ant Group's digital wallet Alipay and other financial products.
Alipay is a huge smartphone payment app with an annual transaction value of 118 trillion yuan (about ¥2,000 trillion). More than 1 billion people use the app annually.
Ant provides various financial services, such as loans, insurance and asset management, using daily payments as a gateway to these services. The app has become the keystone of the "Alibaba economic bloc," connecting Alibaba's online shopping, online supermarket, delivery and other operations.
One of the first to criticize the business model, which has been imitated by IT companies around the world, was Guo Shuqing, the head of the China Banking and Insurance Regulatory Commission. In a speech in December last year, he said, "Huge IT companies often take advantage of their data monopoly to block fair competition and make excessive profits."
Relationship shift
China had long turned a blind eye to IT companies that were useful in realizing the national "Digital China" policy even if they had some problems, as it more highly prioritized the development of related industries.
With more than 1 billion internet users in the country, however, the relationship between IT companies and the government has changed dramatically as the firms have grown huge and strengthened their dominant market positions. In some fields, they hold even bigger stores of data than the state.
The Communist Party and the government for the first time included "strengthening the antimonopoly [measures] and preventing the uncontrolled expansion of capital" in a list of eight priority tasks for 2021, and imposed a series of administrative punishments on IT companies. They enacted a series of laws and regulations to strengthen data control, including a personal information protection law.
Foreign companies also were targeted. In May, Apple Inc. began operating a new data center in China along with a Chinese government-affiliated company. Apple was forced to comply with a law that requires it to store customer data collected in China in the country.
Against a backdrop of rising confrontation with the United States, the party and the Chinese government included in the new data security law, which took effect on Sept. 1, measures against countries and regions that discriminate against China in data-related transactions.
In July, the Global Times, an arm of the Communist Party's official newspaper the People's Daily, wrote in a commentary on DiDi: "No giant IT company should ever be allowed to become a database of personal information that is more detailed than the state's."
Furthermore, it added, such IT firms should not be granted the right to use the data freely.
The conflict between the powerful state and IT giants, which have evolved into giants armed with data, has already begun.