Insurance Coverage for Infertility Treatment Brings Glimmer of Hope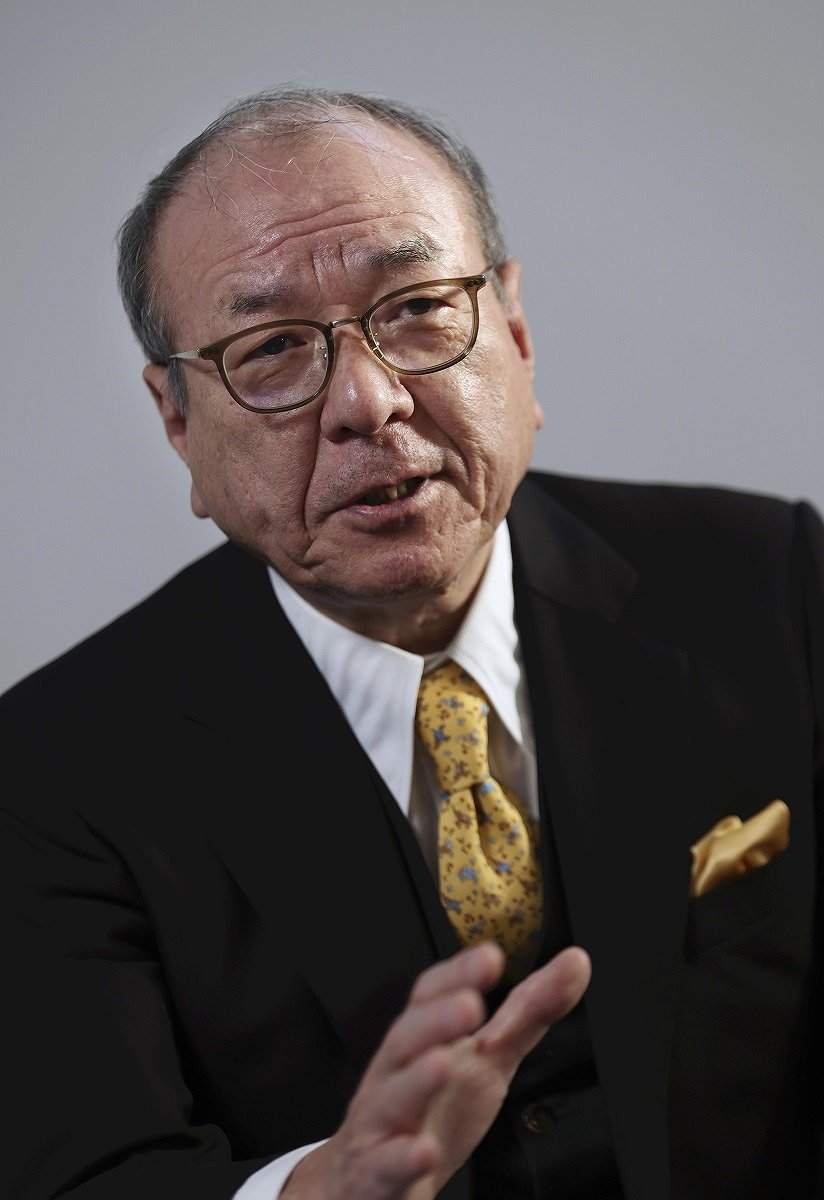 10:43 JST, January 16, 2021
This is the eighth installment of a series in which intellectuals share their thoughts on political issues the administration of Prime Minister Yoshihide Suga will tackle this year. For this installment, The Yomiuri Shimbun interviewed Yasunori Yoshimura, professor emeritus of Keio University. The following is excerpted from the interview.
I praise the fact that the Cabinet of Prime Minister Yoshihide Suga has taken action toward having infertility treatments covered by public health-care insurance as part of measures to cope with the low birth rate. This has given a glimmer of hope to people struggling with infertility treatments, which have not been fully accepted either in society or the workplace.
I have been engaged in reproductive medicine for nearly half a century, and I think this is a dramatic change.
Discussions on having infertility treatments covered by public health insurance were actually conducted about 20 years ago. Some standard treatment methods were agreed on to a certain extent, creating an environment that made it feasible for them to be covered by insurance.
But it did not come about, as a result of the infertility treatments not being well-known and the financial problems of the health insurance system. The current system of a public subsidy for couples undergoing infertility treatment was established instead in 2004. Relevant programs were improved after that, including increases in the amounts of subsidies.
However, health insurance coverage for the treatments could put some people at a disadvantage, so careful discussion on the issue is needed. There are three causes for concern. One is that although there are various treatment methods available at present, treatments could be standardized as a result of their being covered by health insurance, thus making it likely that some patients would become unable to receive the medical services most suited to them.
Another concern is the possibility that some medical institutions would see their revenues drop, possibly giving rise to regional disparities between urban and rural areas. Finally, there are many medications and embryo culture fluids that have yet to be approved domestically, and it would likely take time to get the approval needed if the treatments are to be covered by public insurance.
Regarding the public subsidy system, I thought it would be important for couples to have two or more children, if measures are meant to address the chronically low birth rate. I proposed to Prime Minister Suga changing the number of times that couples are eligible to receive the subsidy, and he agreed.
I think he is indeed a man of action. But currently only one out of every 16 newborn babies is born through in vitro fertilization. Public support for infertility treatments alone will not serve as a drastic measure to improve the low birth rate.
■ Free preschool realized
I was in charge of measures to deal with the low birth rate as a special advisor to the Cabinet for 7½ years under the administration led by Prime Minister Shinzo Abe. I also worked with Suga, then chief cabinet secretary.
During that time, the government made preschool and day nurseries free of charge for all households with children aged 3 to 5, by using part of the increased revenue from the hike in the consumption tax rate. I am proud of being part of this, as the biggest measure for the low birth rate implemented in the postwar period.
Nevertheless, the number of births in 2020 is certain to fall below the record low of 865,239 registered in 2019, so the birth rate remains low. The public spending on family benefits, which combines direct financing or subsidization of childcare facilities, and child allowances, amounted to only 1.58% of the gross domestic product in Japan in fiscal 2017, compared with over 3% in Sweden and Britain, which have high birth rates.
I think it is necessary [for the government] to make constant efforts to secure funds for all sorts of budgets related to child-rearing, such as a possible increase in the one-time allowance for childbirth.
■ Child-rearing leave for men
Public support for infertility treatments may not directly increase the number of births. But if such support evolves into helping people balance treatments and work, or leads to workstyle reforms, employment measures and so forth, it could become a significant measure. For this objective, too, we need a change in awareness in our society.
The low rate of male employees taking child-rearing leave in Japan stems from insufficient awareness. Some people say that if an employee takes child-rearing leave, the workforce will be decreased. But there will also be benefits for companies — the new perspectives and sensitivity they gain through child-rearing will be instrumental to their creation of new businesses and their cooperation with colleagues upon their return to the workplace.
The spread of the coronavirus has caused problems for people of child-rearing age. Many people have likely had the experience of working at home while also taking care of their children whose schools had been requested to close temporarily.
We have to develop an environment in which we can balance child-rearing and working, by promoting reformed awareness both in the workplace and in society.
The low birth rate mirrors the distorted aspects of society. Politicians have to properly recognize such elements and tackle measures to deal with the low birth rate so that younger generations can unreservedly want to have children.
— This interview was conducted by Yomiuri Shimbun Staff Writer Daiki Misawa.
Yasunori Yoshimura
71, Professor emeritus of Keio University
Born in Gifu Prefecture in 1949, graduating from Keio University School of Medicine. He served as a special advisor to the Cabinet, in charge of measures to deal with the low birth rate, under the second administration of Prime Minister Shinzo Abe from March 2013 to September 2020. He has held such posts as chairperson of the Japan Society for Reproductive Medicine and the Japan Society of Obstetrics and Gynecology, and is the leading expert on infertility treatments in Japan. He has authored such books as "Sanka-ga Abunai" (Obstetrics in danger).
Add TheJapanNews to your Google News feed.