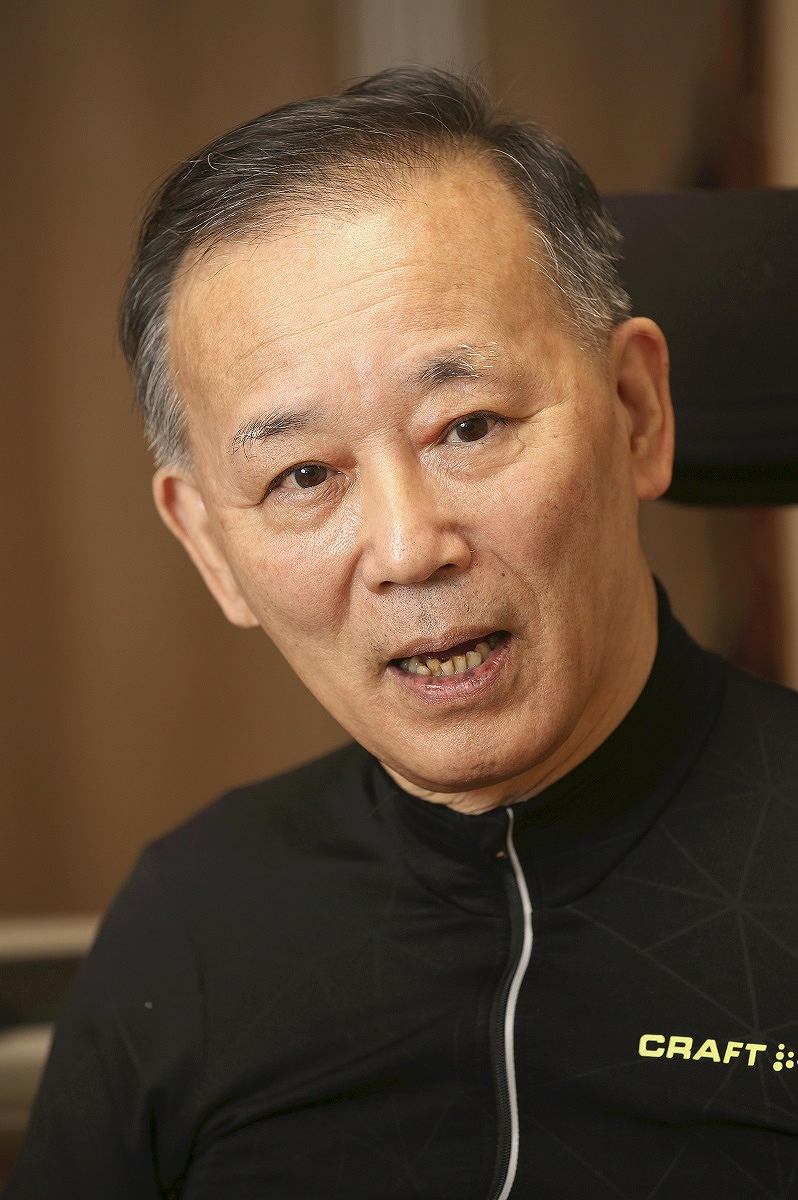 18:08 JST, January 10, 2021
This is the third installment of a series in which leaders and intellectuals share their thoughts on political issues Japan will tackle this year. For this installment, The Yomiuri Shimbun interviewed Sadakazu Tanigaki, a former president of the Liberal Democratic Party. The following is excerpted from the interview.
Prime Minister Yoshihide Suga's background as a politician who climbed up the hard way has helped him become popular among the people. Being a second-generation Diet member myself, I can't be arrogant in that regard. There are many people recently who say things like, "He's that person's son, isn't he?" and people may be weary of or offended [by second-generation Diet members].
However, Suga has yet to make a convincing impression that a man who has gone through a lot is different, that he has a warm heart.
Suga was a competent chief cabinet secretary in the administration led by Prime Minister Shinzo Abe. I thought Suga's administration would run smoothly, as a solemn No. 2 became the No. 1. Unexpectedly, however, he appears to be having a hard time managing his administration. The division of roles within the Prime Minister's Office has not been made clear. I can see that Suga is the person in charge. But I don't see what others are doing. I have the impression that the No. 1 is also doing the work of the No. 2.
This might be Suga's way of doing things, but I think it would be better for him to explain a little more about various matters. Regarding the issue of the Science Council of Japan [related to Suga's refusal to appoint six scholars as new members], he said, "I made a judgment from a comprehensive perspective and a higher viewpoint." But many people said they had no idea what Suga was trying to say.
There won't be any immediate answer as to whether the government has dealt with the novel coronavirus successfully — people will say a few years from now that Japan handled it well or acted foolishly. Compared with other countries, the number of seriously ill patients and deaths in Japan is small given the large percentage of elderly people in the entire population. At least until the third wave of coronavirus infections emerged, I think the government handled the infections well.
It is necessary to contain the spread of the virus. But it will be a big problem if, as a result, the movement of people and the economy grinds to a halt, with companies going under one after another. In this sense, the Go To Travel domestic travel support campaign is not a bad policy. The idea of having money circulate throughout society is not wrong, but it's difficult to determine when to step on the accelerator and when to put on the brake. There were times when I wondered, "Is it all right to rev up the engine so much?" But it won't be easy, no matter who does this task.
■ Scenarios for the future
Estimated tax revenue in the fiscal 2021 budget totals about ¥57 trillion. On the other hand, the government has issued over ¥110 trillion of new government bonds in this fiscal year alone. I understand that now is a time when the government needs to provide money, making it difficult to strive to put its fiscal house in order. Although the government cannot start working on this matter immediately, it is about time to start drafting a scenario for the years to come.
The government cannot discuss raising the consumption tax rate to 20% anytime soon. At a time when the government needs to stimulate the economy, bringing up such a matter would not help the economy pick up. But I think politicians also have to consider things while keeping the future in mind.
Opposition parties have frantically attacked the administration over cherry blossom viewing parties and other things, but they can hardly be conveying to us what they want to do. To put it roughly, why are they in such a pathetic state?
Britain's Labour Party has advocated the improvement of the social security system as its slogan. It is the Liberal Democratic Party that has developed Japan's social security systems. By making even the consumption tax a source of revenue for the social security systems, the LDP has in a sense deprived opposition parties of the liberal emblem. There are currently few points of dispute between the ruling and opposition parties. It is fairly difficult for opposition parties to establish a pivot to counter the ruling parties on such issues as national security or the debate on the Constitution, so they have been confused as to what they should focus on when pitting themselves against the ruling parties.
■ Two camps
When the LDP became an opposition party in 2009 and I became president, I had prepared myself that we would be shoved to the side for 10 years. I did not imagine that we could regain power within three years and three months. After we regained power and Abe ran his administration for a while, a situation developed that made us wonder where the opposition parties were. I came to think that to maintain an atmosphere of tension within our party as well, it was not good to have only one center, as [former Prime Minister Masayoshi] Ohira advocated.
If I express this in terms of LDP history, we had the groupings of [former Prime Minister] Nobusuke Kishi and that of [former Prime Minister] Shigeru Yoshida. Although they have weakened, these leanings continue even today. What should the party do now that Abe [who belongs to a faction affiliated with the one originally created by Kishi] has stepped down from the party presidency? If we follow Ohira's theory, [former chairman of the party's Policy Research Council Fumio] Kishida, of the Kochi-kai — a group that inherits the Yoshida line — and the Takeshita faction, currently led by Wataru Takeshita, have a lot to do from now on.
As long as opposition parties have not developed strongly, the only option is to have a sort of pseudo-change of administration within the party, as there used to be. The two camps within the party need to raise their game.
— This interview was conducted by Yomiuri Shimbun Staff Writer Kenji Yoshimura.
Sadakazu Tanigaki, 75
Former president of the LDP
Born in 1945 in Tokyo. He graduated from the Faculty of Law at the University of Tokyo. In 1983, he was elected to the House of Representatives in the former Kyoto Constituency No. 2 in a by-election that was held following the death of his father, Senichi Tanigaki. He has headed such ministries as finance, and land, infrastructure, transport and tourism. In 2009 Tanigaki became president of the LDP, when the party was in opposition. In 2016 when he was serving as the party's secretary general, he injured his spinal cervical cord in a bicycle accident and stepped down from the post. He did not run in the lower house election in 2017, retiring from politics.
Add TheJapanNews to your Google News feed.