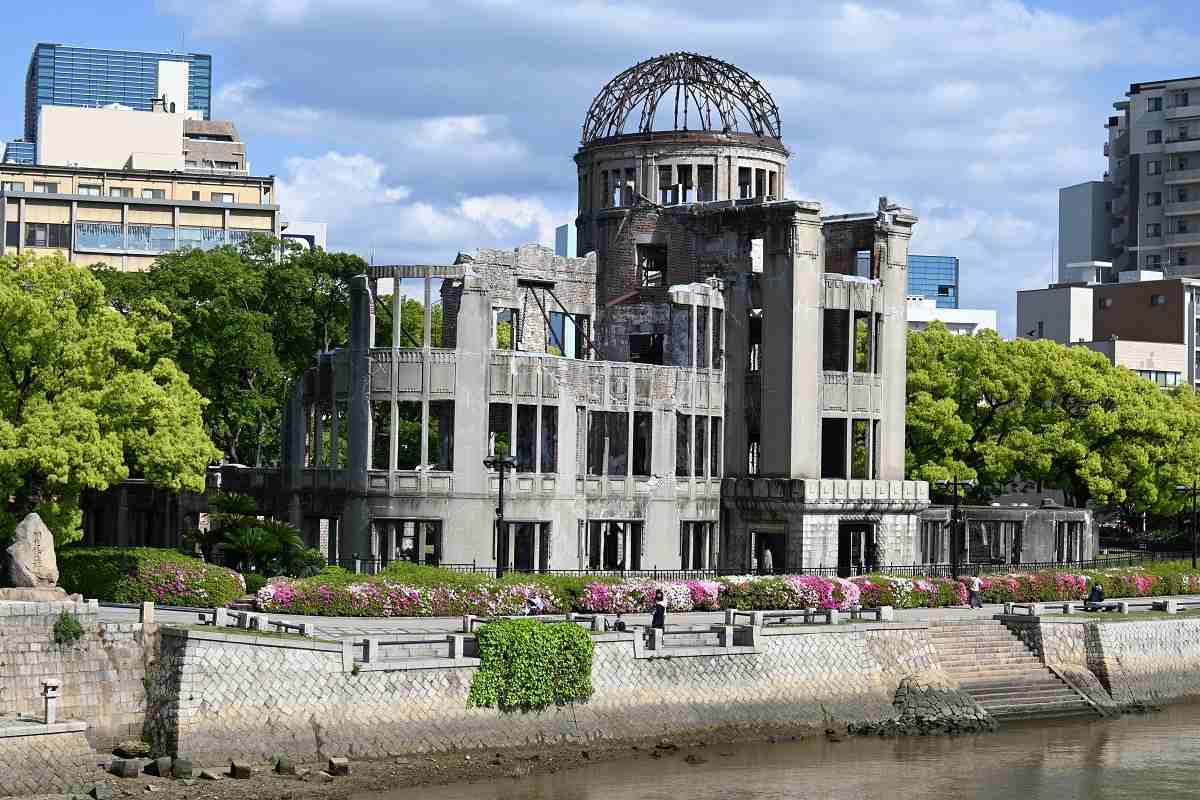 17:35 JST, May 18, 2023
Group of Seven leaders for the May 19-21 G7 Hiroshima Summit are scheduled to visit the Hiroshima Peace Memorial Museum, which leverages an abundance of exhibits and materials to detail Hiroshima's landscape before the 1945 atomic bombing, the devastation caused by the bomb and the progress made toward reconstruction.
In 2016, then U.S. President Barack Obama visited the facility.
The museum underwent a major renovation in 2019, during which a number of new exhibits were created, including a topographical map that depicts a 2.5-kilometer-radius area from the bomb's hypocenter, onto which computer graphics are projected to show the devastation suffered by the city.
The Atomic Bomb Dome, which is close to the museum and about 160 meters from the hypocenter, was wrecked and set ablaze by the blast and heat. However, it is believed that the dome escaped collapse because the explosion occurred almost directly above it. Before the bombing, the building served as a base to promote Hiroshima Prefecture's products. Today, it stands as a symbol that conveys the horror of the world's first atomic bombing while communicating hopes for the abolition of nuclear weapons and lasting peace.
The Atomic Bomb Dome was inscribed on UNESCO's World Heritage List in 1996.
Add TheJapanNews to your Google News feed.