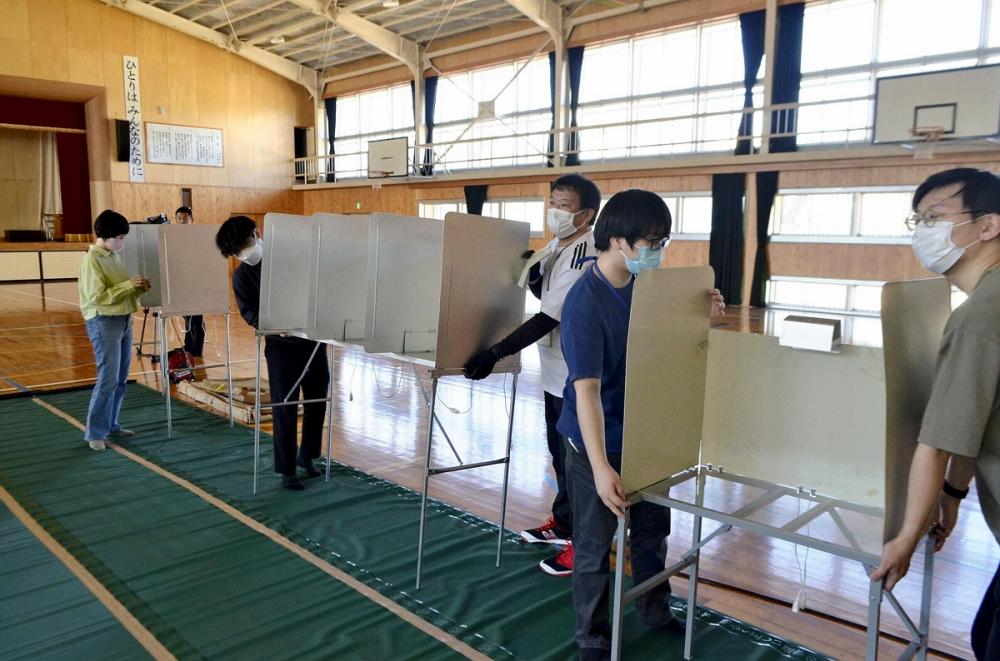 17:59 JST, October 22, 2023
Voting began Sunday for two Diet by-elections, the results of which will likely serve as a litmus test of Prime Minister Fumio Kishida's ability to run the nation, according to observers.
The elections are for Nagasaki Constituency No. 4 (House of Representatives) and the Tokushima-Kochi constituency (House of Councillors).
On Saturday, election candidates and senior party officials took to the streets and various other locations in a final bid to sway the public. Campaigning focused on such key issues as the government's response to high prices and the political attitudes of the present administration.
The polls are the first of their kind since Kishida in September shuffled his Cabinet for the second time.
The Nagasaki by-election, which covers part of Sasebo City and four other municipalities in Nagasaki Prefecture, was called following the death of Seigo Kitamura of the Liberal Democratic Party, who served as regional revitalization minister in 2019 and 2020.
The election is seen as a two-way battle between the ruling and opposition camps, with the main opposition Constitutional Democratic Party of Japan fielding a former lower house member and the LDP promoting a first-time office-seeker.
The CDPJ candidate is backed by the Social Democratic Party, while the LDP candidate is supported by junior coalition partner Komeito.
Meanwhile, the poll in the Tokushima-Kochi constituency — formed through the integration of two neighboring prefectural constituencies to address vote-value disparities — was called following the resignation of upper house LDP lawmaker Kojiro Takano in June over the use of violence against a privately funded secretary. Takano subsequently stepped down from the party.
The former CDPJ lower house member filed candidacy as an independent, but is supported by the CDPJ, the Japanese Communist Party and local organizations of the Democratic Party for the People and the SDP.
The LDP is fielding a former Kochi prefectural assembly member on the party ticket, with backing from Komeito.
Add TheJapanNews to your Google News feed.