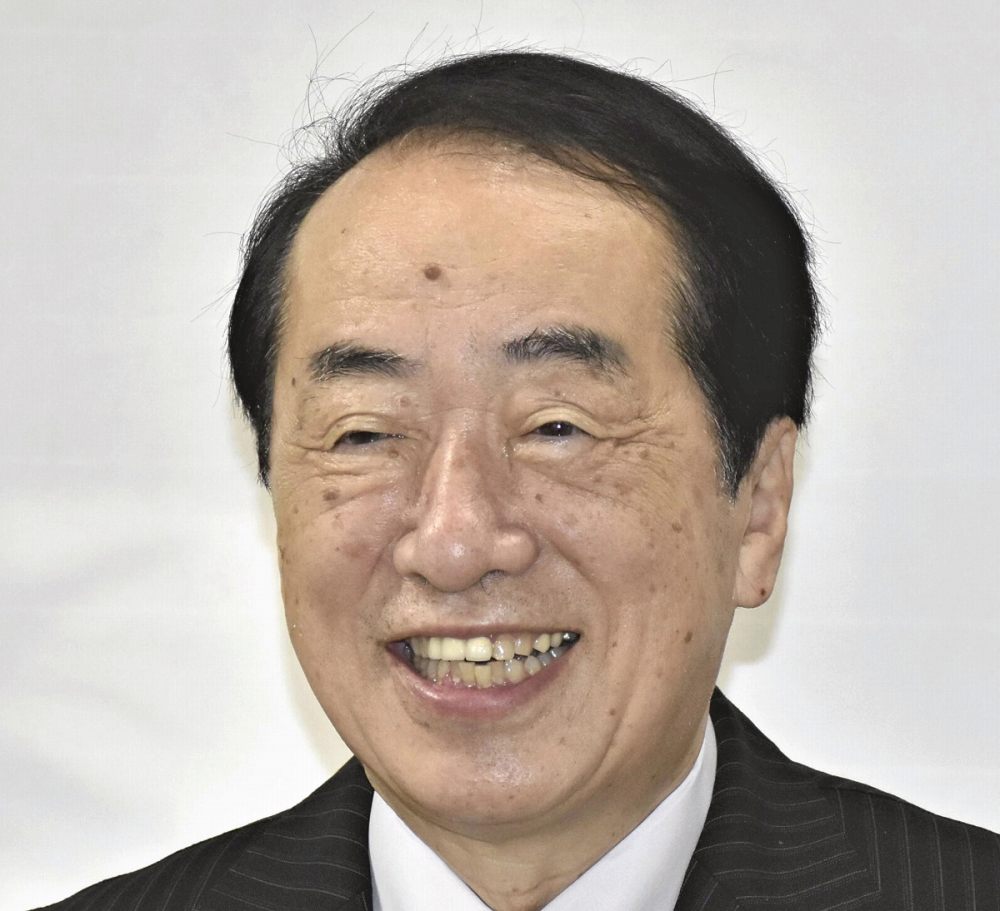 13:30 JST, October 22, 2023
Tokyo, Oct. 21 (Jiji Press)—Former Japanese Prime Minister Naoto Kan is not planning to run in the next election for the House of Representatives, the all-important lower chamber of the Diet, the country's parliament, it was learned Saturday.
"I want to pass it on to the next generation, considering my age and physical strength," Kan, a 77-year-old Lower House member of the leading opposition Constitutional Democratic Party of Japan, told reporters.
Kan, who now serves as supreme adviser to the CDP, has been elected to the Lower House 14 times. He represents the No. 18 constituency in Tokyo.
In a phone conversation Saturday, Kan informed CDP leader Kenta Izumi of his plan not to run in the next Lower House election, Izumi told reporters in the city of Sasebo, Nagasaki Prefecture, southwestern Japan. "I think this is a message (from Kan) that he has high expectations on the next generation," Izumi added, respecting Kan's choice.
A former civil activist, Kan won a Lower House seat for the first time in the 1980 election, running on the ticket of the Socialist Democratic Federation.
In 1996, he became health minister, his first cabinet post, under the coalition government among the Liberal Democratic Party, the Social Democratic Party and New Party Sakigake, and tackled issues over HIV-tainted unheated blood products.
Under the government of the Democratic Party of Japan, which lasted from
2009 and 2012, he served as prime minister between June 2010 and September 2011.
Kan led the efforts to deal with the severe accident at Tokyo Electric Power Company Holdings Inc.'s Fukushima No. 1 nuclear plant, which was damaged in the March 2011 powerful earthquake and tsunami. But he came under fire for causing confusion among people who were fighting to contain the accident on the ground.
After quitting as prime minister, Kan continued to send out messages as a proponent of the country ending nuclear power generation.
Add TheJapanNews to your Google News feed.