Japan Ruling Party Having Doubts Over Junior Partner Going Into Lower House Election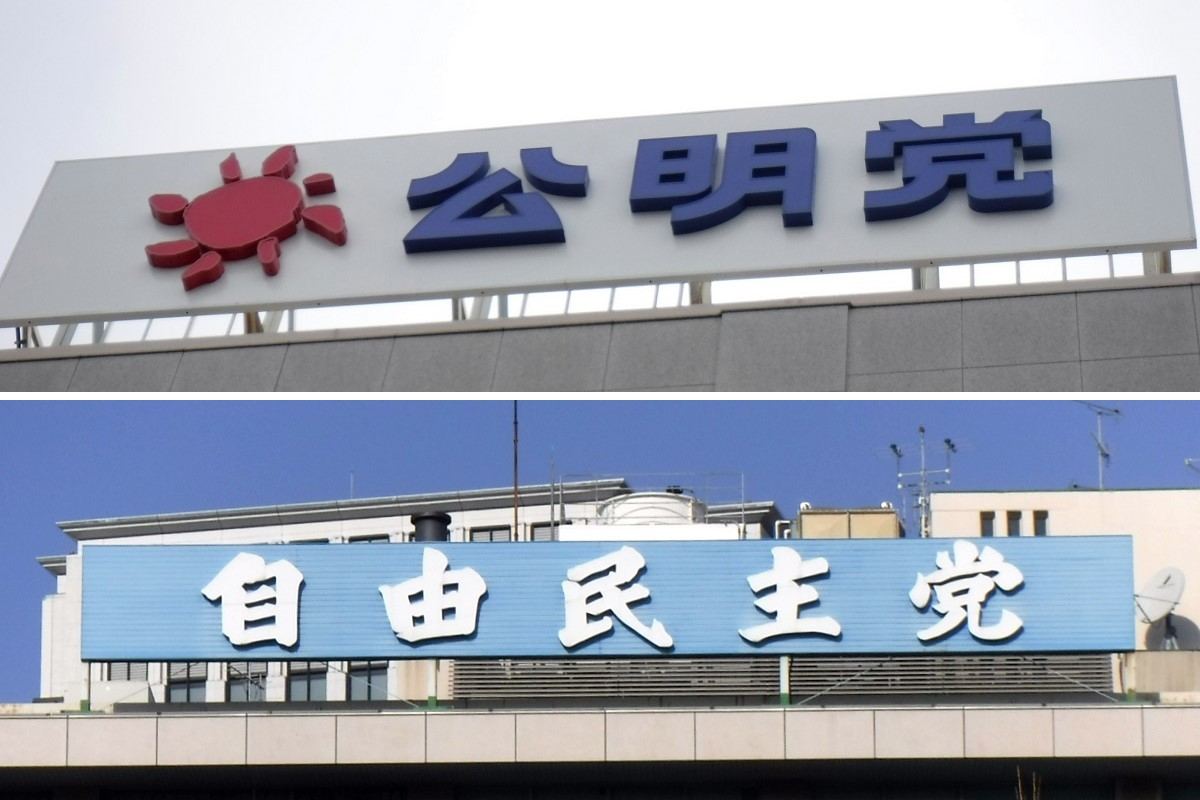 6:00 JST, June 9, 2023
Liberal Democratic Party members are increasingly wary about whether junior coalition partner Komeito can be counted on to cooperate with the ruling party in the next House of Representatives election.
They are suspicious that Komeito might make an under-the-table deal with Nippon Ishin (Japan Innovation Party). The LDP members fear that Komeito may encourage its supporters to vote for Ishin candidates in Tokyo in exchange for collaboration with Ishin in constituencies in the Kansai region.
With Komeito members also harboring discontent about the LDP's election assistance for the party, there are no signs that the two ruling coalition partners will be able to reset their mutual distrust anytime soon.
Hiroshi Moriyama, chairperson of the LDP's Election Strategy Committee, said on June 2: "It's important to receive assistance from Komeito. I want to proceed with talks about the point [in addition to assistance by the LDP]."
Moriyama reemphasized the importance of mutual cooperation when he talked with reporters at the LDP's headquarters.
Recently, the LDP and Komeito failed to agree on the fielding of candidates in Tokyo Constituency No. 28, which comprises the eastern part of Nerima Ward. As a result, Komeito declared it would discontinue election cooperation with the LDP in the next lower house election inside Tokyo.
The LDP feared that the negative impacts from the decision by Komeito could spread to other parts of the nation.
Thus, Prime Minister Fumio Kishida, who is also the LDP president, met with Komeito leader Natsuo Yamaguchi late last month at the Prime Minister's Office, and the two confirmed that the two parties will maintain their coalition government.
On June 1, LDP Secretary General Toshimitsu Motegi told his Komeito counterpart, Keiichi Ishii, that the LDP will make arrangements for recommending candidates to be fielded by Komeito in Saitama Constituency No. 14 — which comprises Soka and nearby areas — and Aichi Constituency No. 16 — which comprises Inuyama and nearby areas — in the next lower house election.
A scenario the LDP fears is that Komeito may approach Ishin to maintain its current seats in a total of six constituencies in Osaka and Hyogo prefectures.
The LDP sees in this scenario the possibility that Komeito may propose limited election cooperation in Tokyo with Ishin.
Ishin leader Nobuyuki Baba said at a press conference on June 1, "We shouldn't cooperate with any other party for the election." But he did not rule out possible cooperation with other parties by adding, "unless there is some special situation."
An LDP former Cabinet member said, "If Komeito assists Ishin candidates in Tokyo, the trustful relationship that we [the two ruling parties] have built until now would be tainted forever."
Komeito is also increasingly discontent over the LDP's sincerity in the alliance. Even though the LDP will not field its own candidates in the Saitama No. 14 and Aichi No. 16 constituencies, it is uncertain whether Komeito will be able to obtain smooth cooperation from the LDP's local chapters there.
A prefectural assembly member who belongs to the LDP's chapter in Aichi Prefecture clearly said to reporters on June 1, "I have no intention to work" to assist a Komeito candidate.
Ishii said at a press conference last week, "I'll carefully seek understanding so that the cooperation [between Komeito and the LDP] can be fruitful."
Add TheJapanNews to your Google News feed.